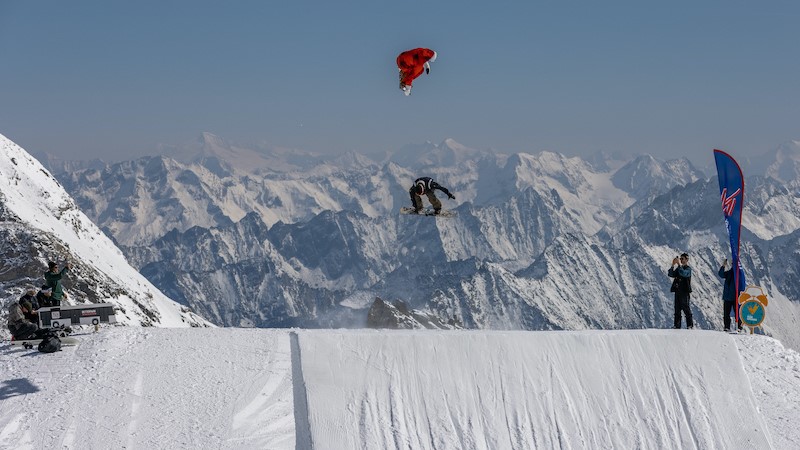 Hotzone.tv Park Opening 2021 Starts Tomorrow!
Betterpark Hintertux is where it's at this weekend, with the first park opening of the season to kick off winter 21/22! The Hotzone.tv Park Opening will feature the big air Werni Stock Invitational, Cash For Tricks, and Kids Shred sessions so everyone can get involved. 
Press Release:
Betterpark Hintertux is ready for the 17th Hotzone.tv Park Opening at Hintertux Glacier
Snowboarders from all over the world gather this weekend at Hintertux glacier for the very first Snowpark Opening of the winter season 2021/22. The Betterpark Hintertux is in the spotlight at the 17th Hotzone.tv Park Opening in Hintertux.
The Betterpark Hintertux is perfectly prepared thanks to the efforts of the shape crew. A quality park like this in early Autumn is worth a visit. Werni Stock – Zillertal local, professional snowboarder und host of the Big Air Session this weekend – is full of praise: "The Park has never been that good before the Opening. This weekend will be the perfect winter season kick-off." International riders like US Olympic hopeful Judd Henkes, Annika Morgan (GER), Sebbe de Buck (BEL), Fridtjof "Fridge" Tischendorf (NOR) and Kyle Mack (USA) are among the riders who are onsite already and are enjoying the great conditions in the snowpark.
Highlights this weekend are the "Werni Stock Invitational" on the big jump. The excitement is high, which tricks the riders will throw down at the start of an Olympic winter season. Everyone who is eager to earn a little bit of pocket money should participate in the "Cash for Tricks" Session presented by SANE! Snowboarding. The youngest riders are invited to join the "Kids Shred" on Saturday and Sunday, which includes coaching with pro riders on both days, the Pleasure-Cover shooting, followed by a pump track session and a DJ workshop on Saturday afternoon. Latecomers can still register here. And finally, there will be plenty of new hardgoods to test at the demo village at Fernerhaus.