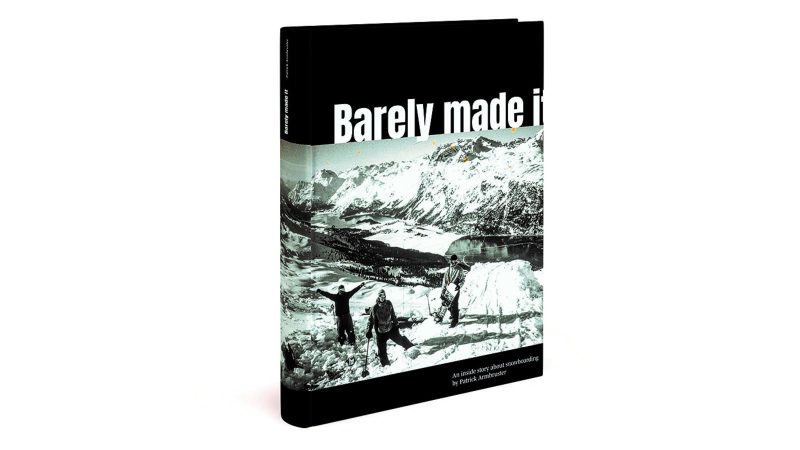 Crowdfunding Campaign For Patrick Armbruster's "Barely Made it" Photobook
Professional snowboard photographer, Patrick Armbruster has been through the archive and compiled a collection of photos that showcase his career. "Barely Made it" covers over 20 years snowboarding history, featuring iconic snowboarders, events and locations, such as Gigi Rüf, Peter Line, Shaun White, Kratter Brothers, Anne Molin-Kongsgaard, Travis Rice, Riksgränsen, Whistler, Air&Style, Zillertal, Saas Fee, and Summercamps. In order to fund the project, Patrick has set up a crowdfunding campaign to raise the necessary funds.
Press Release:
Crowdfunding for my Snowboard Photo Book "Barely made it"
This photobook showcases some of the most iconic snowboarders – behind the scenes and on the snow. Filled with statements from all the riders and introductions by Drew Stevenson (former editor in chief of Onboard & Method magazine)
This book will be a contemporary document of snowboarding during the 90's and early 00's.
By supporting my campaign you pre-order your personal copy of your book and help raise the funds needed for printing this testament of time about snowboarding! If you are or were a snowboard enthusiast during that time, this book is for you!
This is my lifetime project I have been working towards for the past 20 years. By ordering your personal copy of this high quality coffee table book you help me make this book become a reality.
You can find all the information on my crowdfunding page at Indiegogo – click:
Pre-order your book