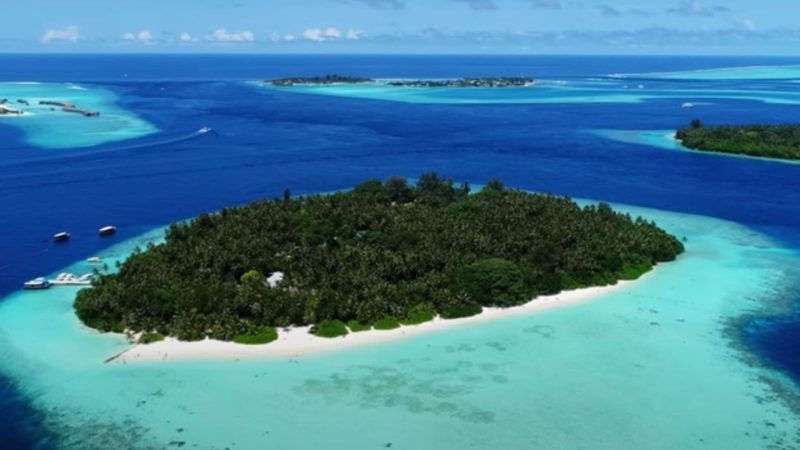 EDP's Surf for Tomorrow Heads to Maldives For Episodes 4 & 5
For episodes 4 & 5 of their 10-part documentary series, EDP follows 5 Iberian surfers as they surf their way around the Maldives, train for and compete on the WSL Pro Junior Circuit. Episodes 4 & 5 are parts 1 and 2 respectively of 'Never Rest'.
Press Release:
EDP's Surf For Tomorrow two-part Episode 4 "Never Rest" features a perfect Maldives swell and a sunken boat as five Iberian teenage surfers put it all on the line to achieve their surfing dreams.
"Never Rest" Episode 4 of EDP's Surf For Tomorrow's documentary series continues to show the personal and surfing development of five of Europe's best surf young surfing talents. In the short time teenagers Gabriela Dinis, Kai Odriozola, Hans Odriozola, João Mendonça, and Matias Canhoto have been under the mentorship of coach José Seabra, there have been incredible amounts of personal and surfing growth for all athletes.
In this two-part episode we initially find out how Gabriela and Kai do in the Finals of the La Torche Pro Junior competition, which is the best result of their young competitive careers. In the elite level junior competitive arena we see the confidence that comes from teamwork and sustained high-performance coaching.
"For me, surfing represents a freedom and a type of unstructure," said Shaun Tomson, the 1977 World Champion, and series narrator. "It's interesting to see how this program adds structure to the kids' development and we can watch, in real-time, the results. Working with these great people, and as a team, it can help them immeasurably. As long as they maintain the stoke."
To help maintain the stoke, and to progress all areas of the athletes' surfing, the episodes feature a boat trip to the Maldives with European greats Vasco Ribeiro and Gony Zubizarreta. After enduring rough seas and a boat accident that resulted in the loss of all the film crew's camera gear, the team regroup and score an epic, perfect swell in one of surfing's great tropical paradises.
"All the surfers stepped up when the waves got huge," Seabra said, citing João Mendonça as the standout. "It was inspirational to see these young men and women commit 100 per cent and make huge steps in their dream to become professional surfers."
The 10-part documentary series and Surf For Tomorrow is part of EDP's Changing Tomorrow Now program which illustrates its commitment to the planet's sustainability and renewable energies. Using the power of wind, sun, and water, the company is aiming to be 100% green by 2030.
The company has been a long-time supporter of surfing however Surf For Tomorrow is a new investment in a current generation aiming to achieve a more promising future. The aim is to not only take Iberian surfing further but reinforce the role of sustainability and the preservation of our seas.
See more information about the Surf For Tomorrow program here.
Watch Never Rest part 1 here and part 2 here.
See more information about all the projects and the Changing Tomorrow Now program on the EDP website.