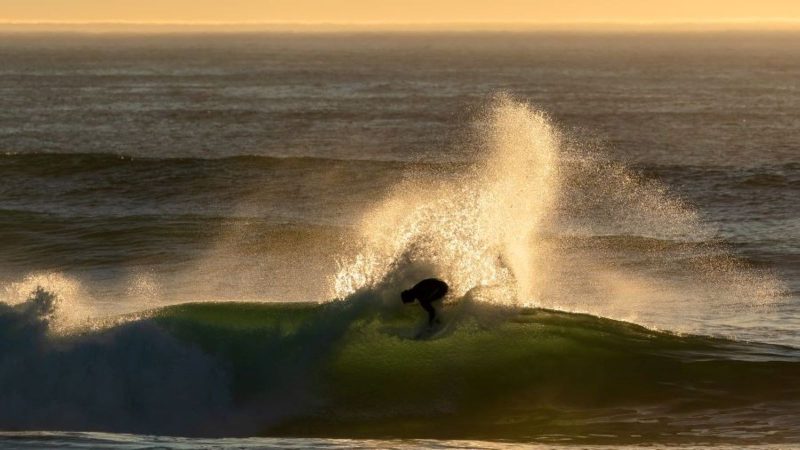 Dakine's FriendlyPrene Wetsuit Tech Helping to Solve Post-Consumer Waste
Last September, Dakine entered the wetsuit market and have since continued to develop new technologies, one of which is due to feature in Dakine's new Mālama line. Focussing on quality, durability, and sustainable, biodegradable eco-materials, the Mālama suits will be made from FriendlyPrene; a technology that Dakine isn't keeping to themselves, they're sharing it with any brand that wishes to use it. Read on for more product info.
Since the September 2020 launch, how has Dakine wetsuits been received?
We've had a great launch. The suits have been very well received and we've brought the issue of durability back into focus. Alongside performance, Dakine has a reputation for incredible build quality, so it was vital to us to continue this through into the wetsuit program, but equally to re-balance what we were seeing with more and more disposable wetsuits on the market.
Please talk to us about your new FriendlyPrene technology
From a sustainability point of view, we know wetsuits are a long way from perfect. With FriendlyPrene we've taken a big step to solving the post-consumer wetsuit waste problem, and we're encouraging all brands to use it with no exclusivity or licensing requirements.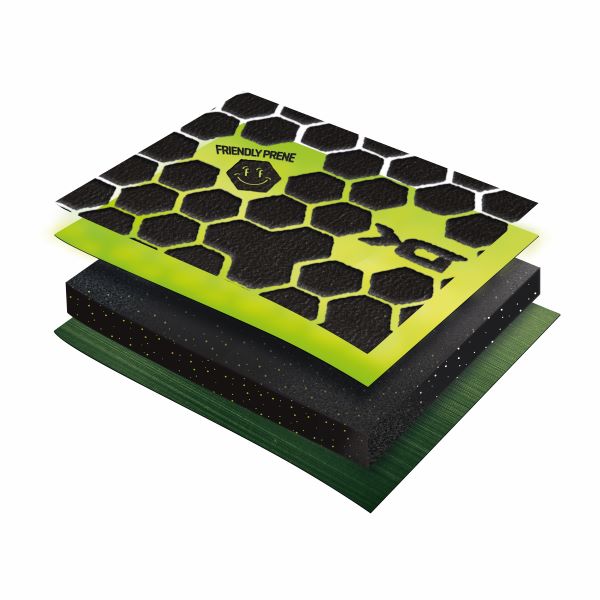 Who were your development partners and how did you work together to R&D the original idea?
To develop FriendlyPrene, we brought together the world's most highly respected neoprene maker: Yamamoto of Japan and our partners on Friendly Foam, EcoLogic LLC. The goal was a neoprene with the same or better flex, warmth, durability, and affordability as the best neoprenes on the market; a neoprene that all brands would want to use to achieve the biggest positive effect.
Over the course of 2 years of development and extensive 3rd party lab testing, we've developed a material that performs the same as Yamamoto's industry benchmark #39 foam and optimised with Eco-One® enhanced biodegradation.
EcoLogic's Eco-One® technology enhances the biodegradation of FriendlyPrene in biologically active landfills (appropriate facilities not available in all areas). ASTM D5511 tests, representing biologically active landfills, on FriendlyPrene have shown 30% in the first 522 days. After the biodegradation takes place, the leftover material is biomass with trace amounts of biogas, that can be used to generate electricity and renewable natural gas.
When is FriendlyPrene coming to market?
The first suits featuring FriendlyPrene will land in mid-2022. The FriendlyPrene material will be available to all brands at the same time.
Which are your first suits to use the technology and why?
We're launching this in a new model, the Mālama, with Men's and Women's full suits in 5/4/3 hooded to 3/2. In following seasons, once we have introduced the technology at our other manufacturers, we plan to extend FriendlyPrene into our whole line. 
How important do you feel sustainability is in the buying criteria of consumers?
It's very important. Sustainability has to now be one of the key issues in any design or buying decision. We feel we've gone past the point where this can be used as a marketing tool or added benefit, it needs to be integral to everything we do as individuals and as a company.
Until now sustainability has come with a premium price tag. Customers shouldn't have to choose between sustainable and affordable, but we need cooperation between brands to make this widely available and lower the cost to achieve the greatest possible positive impact. Hence why we are putting planet before profits and making this available to all brands.
How do you intend to invite other brands to use the material?
We don't just want to share this innovation; we want to make a call to arms to all brands to work together to try our best to clean up our products with collaboration and openness. We have a responsibility to protect the environment that we're using these products in.
We no longer have the luxury to use advances in eco materials as marketing tools kept exclusive to increase profits at the expense of the planet. We want to invite brands and manufacturers to join with us to help everyone on this essential journey. The quicker we can get mass adoption of eco materials, the more affordable they become and the faster we will do the most good.
For more info, contact us at [email protected]