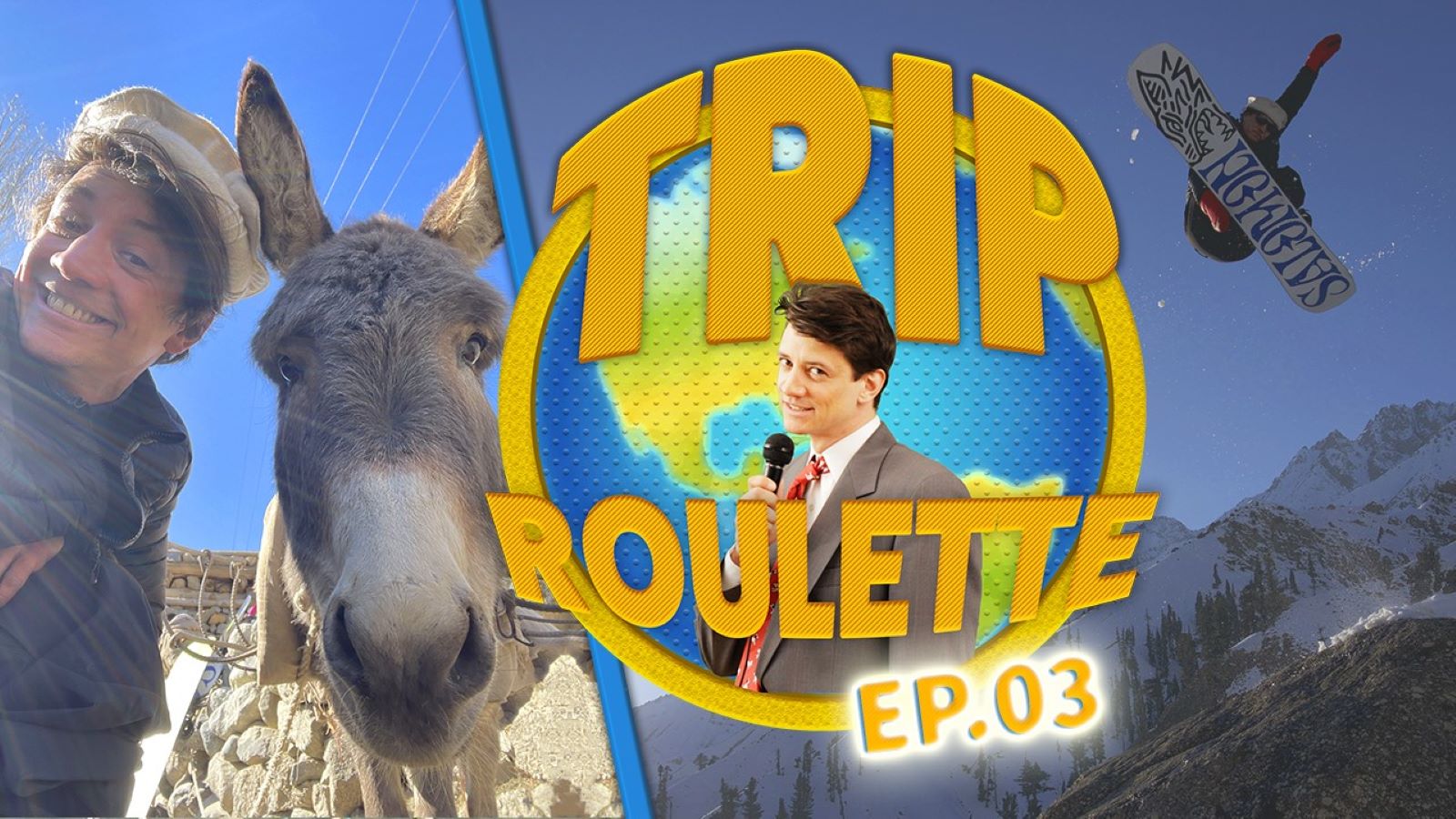 Episode 3 of Victor Daviet's Trip Roulette Ventures to Pakistan
After 2 long years of waiting, episode 3 of Victor Daviet's Trip Roulette is finally here. Broadcasting live on YouTube at 11PM GMT, Victor heads to Pakistan in an episode entitled "Pakistan + Donkeys + Hot Locals".
Synopsis
This episode 3 of TRIP ROULETTE is one of a kind: no usual technical spins here, no show business stars or any sort of glamor, make way for adventure, Uno games, humour but mostly humans!
Victor landed in Pakistan thanks to @Zomconnection, a non-profit organisation created by Chamonix legendary rider Julien "Pica" Herry, which aims to develop winter sports in Pakistan.
Once on site, Victor took this opportunity to organise a new TRIP ROULETTE adventure.
Together with Roger and Michele, the two carrier donkeys, Victor brings along the young locals from Madaklasht valley for their first backcountry expedition in the mountains.
Side by side, they will reach what one would call "the ends of the earth": a magnificent valley surrounded by 6000 meters high vertical peaks covered in immense glaciers.
This team formed by young people from different cultural backgrounds yet united by their passion for snowboarding (while having wide technical differences!) will create strong friendships sharing sweat and shivering nights, making progress under Victor's supervision and of course, losing to foolish bets at UNO!
Let the adventure begin!