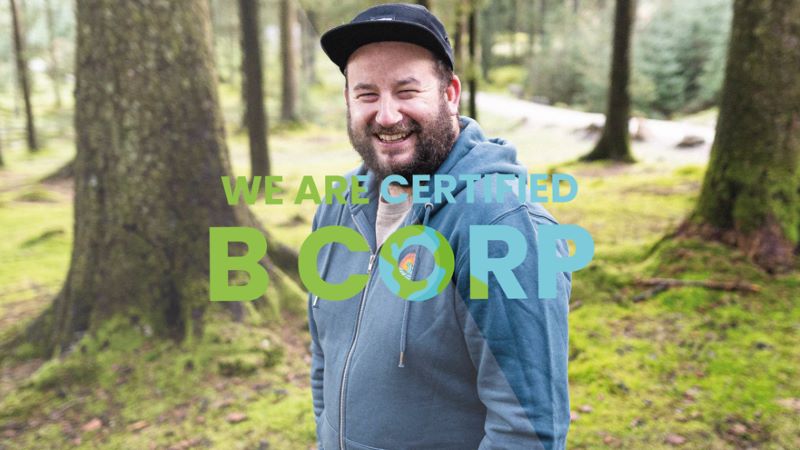 dewerstone Achieves B Corp Certification
2 years of hard work has culminated in dewerstone being awarded B Corp certification. The outdoor lifestyle brand achieved a score of 98.6 (certification requires a score of 80+),  demonstrating their commitment to being socially and environmentally responsible.
Press Release:
Outdoor lifestyle brand dewerstone becomes a Certified B Corp
Devon-based outdoor lifestyle brand dewerstone has officially become a Certified B Corp, with a score of 98.6. dewerstone is incredibly proud to become a Certified B Corp, after years of going through a rigorous process.
What is a B Corp?
Certified B Corporations, or B Corps, are companies verified by B Lab to meet high standards of social and environmental performance, transparency and accountability.
Measuring a company's entire social and environmental impact
The world's most challenging problems cannot be solved by governments and non-profits alone. By harnessing the power of business, B Corps commit to positively impact all stakeholders, workers, communities, customers, and our planet. 
Rory Atton, founder of dewerstone said: "I'm incredibly proud to be able to make a commitment to a lifetime of using business as a force for good. We join a global community of businesses that put our social and environmental impact at the heart of what we do. We couldn't be prouder.
"We started this process over 2 years ago, it's taken sweat, tears & years and we could not have done it without the support of our community and the belief that people have shown in the brand and what we stand for."