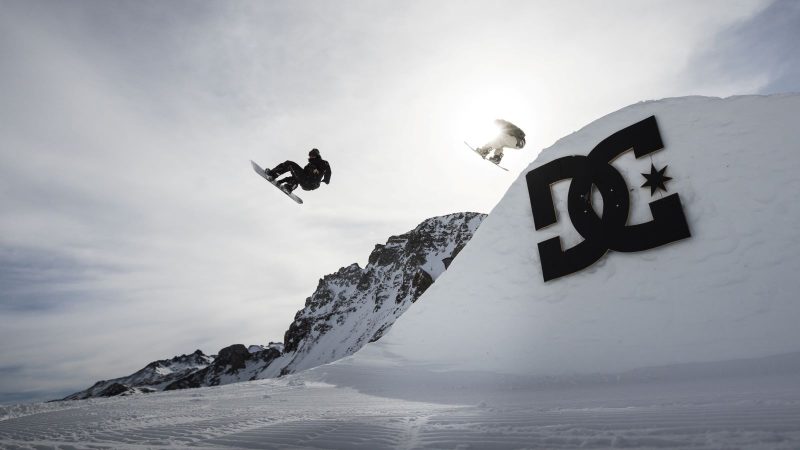 DC Park – Tignes Kicks Off Winter Program
Covid restrictions haven't stopped the events program in the DC Park in Tignes. Winter is underway with events such as Ride the Snake, the French Freeride and FISE Xperience series and the Mountain Shaker filling up the schedule. 
Press Release:
DC Shoes & Tignes program in full swing around the DC Park, Tignes
The winter partnership between DC and Tignes has started despite Covid restrictions that, we hope, will disappear very soon.
The DC LODGE has been operational since the beginning of the season and welcome customers, riders and media so that they can enjoy a full DC snow experience in the resort of Tignes, and especially at the DC Park, Tignes prepared by the professional teams of the resort.
Since the beginning of the month, riders such as Lukas Ehrler from Switzerland, Joewen Frijns from Belgium, but also the French, Jean Marc Chassagne, Victor Loron, Oscar Nose, have passed on the DC snowpark of Tignes and have been able to generate beautiful photos with Creative lo.
The program of activities of this partnership between Tignes and DC shoes will be in full swing until the end of March, but its not the only thing on: the Winter Art Camp of Lucas Beaufort, the Freestyle Week of Tignes, and as always, the arrival of riders and customers from different countries. Also, rep and retailer meetings will also be organised in March to share and prepare the collection for upcoming seasons.
Stay tuned to IG account @DCparktignes to follow the activity of this season.
All the credit for the photos goes to @Laurent Meuzy