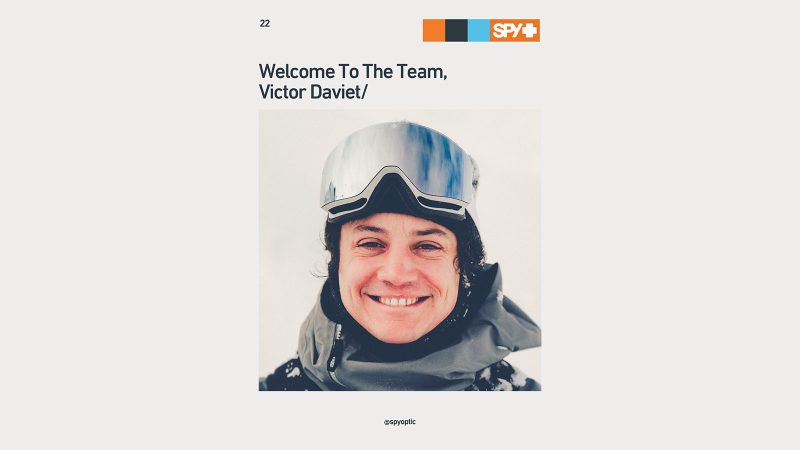 Victor Daviet Joins SPY+ Team
Victor Daviet is honoured to announce that he's officially joining the SPY+ family, where he'll be involved in some new and exciting projects.
Founded in 1994 in California, Spy has become well-known for their high quality range of lifestyle and technical eyewear. To rep their brand, SPY has created a team that features a broad range of creators, visionaries, athletes and icons. And most recently, they've signed snowboarder and filmer Victor Daviet.
On joining the team, Victor said "SPY+ is a brand I have been a big fan of since I started snowboarding. I'm so excited to start that new chapter and make new projects (videos projects, events, products..) with such an awesome crew and cool brand."
There'll be more news and updates coming soon, so keep an eye on SPY's and Victor's socials!