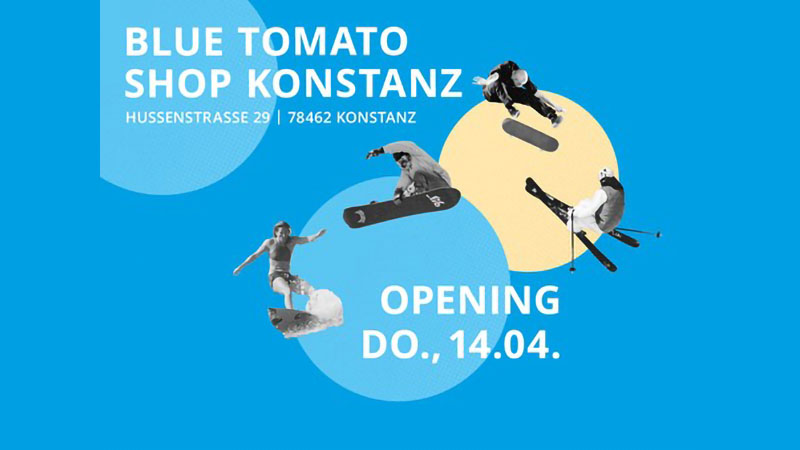 Blue Tomato Opens New Store in Konstanz, Germany
International boardsports and lifestyle specialist Blue Tomato has opened their newest shop, in a new location in Baden-Württemberg in south-west Germany. The new store from the Austrian omnichannel retailer opened its doors on April 14 in the old town on Lake Constance.
The international board sports and lifestyle specialist Blue Tomato (blue-tomato.com) has expanded its presence in Baden-Württemberg. This store (which opened on April 14) joins the Austrian company's portfolio of existing locations in Stuttgart, Karlsruhe, Freiburg, Ulm and Heidelberg. With more than 450,000 products and over 600 employees, Blue Tomato is one of the world's largest online retailers in the snowboard, freeski, surf, skateboard, and street style sectors.
The company, with its headquarters based in Schladming, Styria, has moved into a prime location in Constance. The new shop, featuring a sales area of 220 square metres, is being run by a team of 6 and is being managed by Florian Ambiehl. On the opening store manager Florian says, "With the trendy styles of the big top brands as well as many new young brands, we offer the best selection of streetwear and snow wear, shoes and accessories for women, men and children as well as the right equipment for our sports."