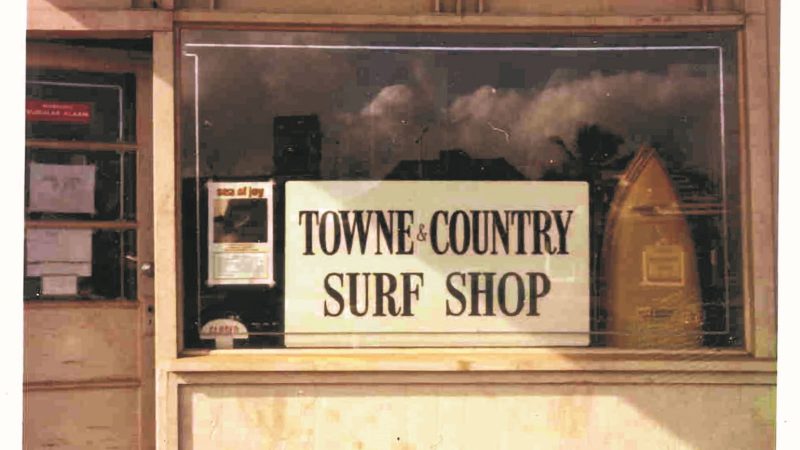 T&C Surf Designs Names Ryan Sugihara as New President
Town & Country Surf Designs have named Ryan Sugihara as their new President, where he will succeed his Dad, Craig Sugihara, the brand's Founder and current President.
Press Release:
This day has been a long-time in the making. Since returning home from College at Oregon State University in 2001 with a business degree, Ryan has worked in almost every area of the company – wholesale, surfboard factory, retail stores, buying, warehouse management, product development, and marketing. Each experience has contributed to Ryan's well-rounded understanding of the business and positioned Ryan to excel in this leadership role. Since being named Vice President, Ryan has brought new energy and a more youthful perspective to a number of successful initiatives.
"I founded this company when I was 25 years old with endless passion and zero experience other than my shaping. I learned the business by doing and certainly made some mistakes. I am confident that Ryan shares my passion for surfing and has the experience and drive to guide the next generation of success for T&C."
"T&C is built on a foundation of STOKE for surfing and a deep love for Hawaii! We have always endeavoured to provide innovative products with the highest level of customer service. These fundamentals have seen us through 51 years. Ryan has embraced this approach and will build further on our success to date in the coming years." Craig Sugihara
At 75, Craig remains stoked on surfing and looks forward to enjoying more time in the water. When the waves are less than ideal, you will find Craig on the golf links with old friends. More time with loved ones and friends and leisure travel with his family are at the top of Craig's to do list. The additional time to relax and enjoy are well deserved!
"I'm stoked and excited that my parents have entrusted me to be the President of T&C Surf. They have both sacrificed so much to get the company to where it is today. Being a surfer who was born and raised in the surf industry and now working in it, I have a deeper appreciation for how special our company is. After 51 years, my parents have had so many special people be a part of this unreal journey. Together they have grown and guided a respected global company, rich with history and a future filled with new opportunities. My passion for this company, its people and my love of surfing drives me every day to work hard and do my very best. With that, I know that my parents will be proud of the legacy that I will continue to grow with our team at T&C Surf Designs Hawaii." Ryan Sugihara, President.