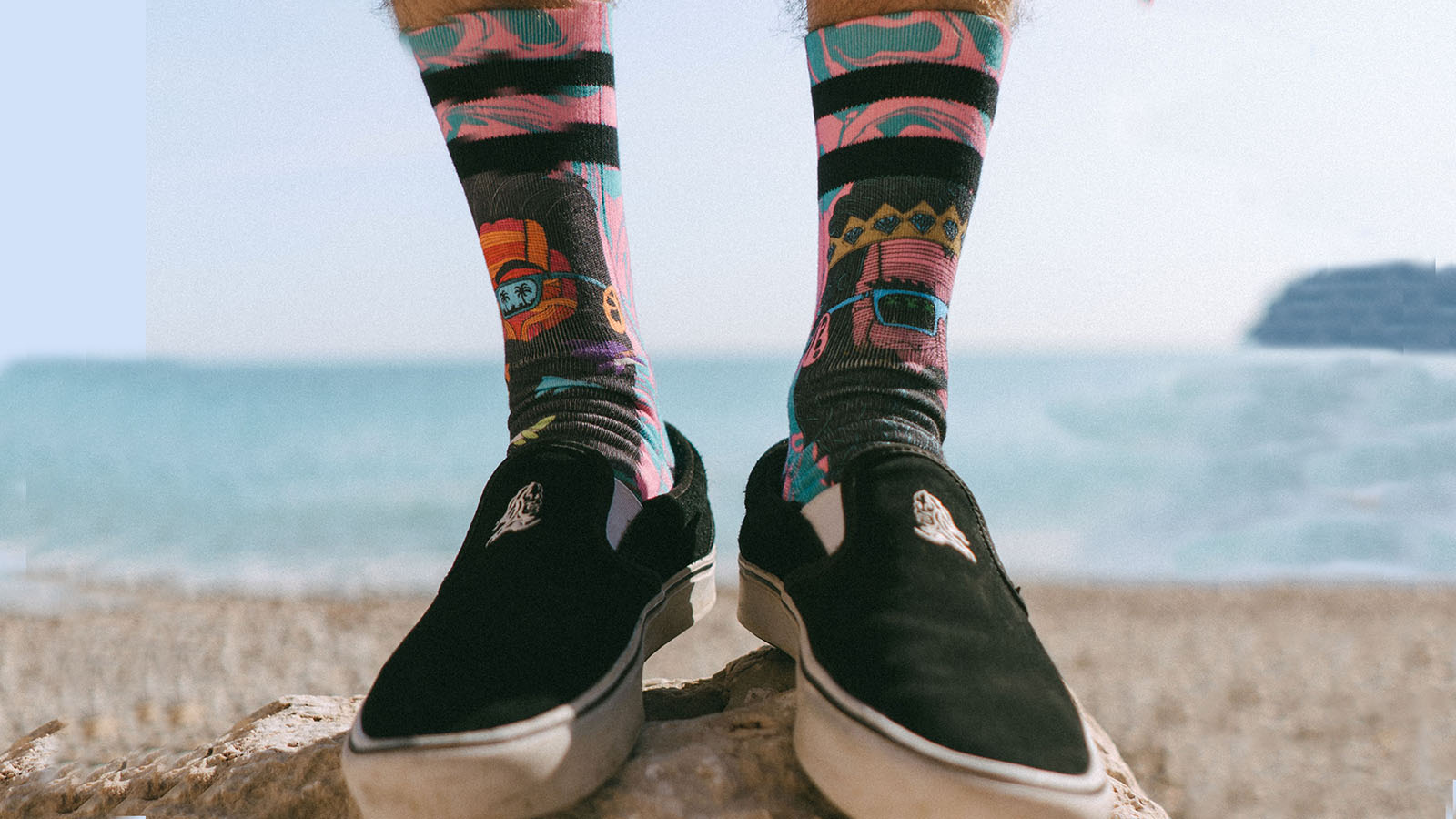 Ultra Sport Take Over Distribution of American Socks in UK & Ireland
Starting now, with the distribution of SS22 stock, action sports equipment distributor Ultra Sport has been named executive distributor of American Socks for UK and Ireland.
Press Release:
AMERICAN SOCKS ANNOUNCES NEW DISTRIBUTOR FOR UK AND
IRELAND
American Socks, Barcelona based, international sock and apparel company, have announced the appointment of Ultra Sport as their exclusive distributor for the UK and Ireland.
Distributing top-end action sports brands for over 40 years, Ultra Sport is now adding American Socks to the lineup.
Olek Burek, a founding partner of American Socks, was excited about the new partnership. "Teaming up with Ultra Sport is a great step forward for us and will enable American Socks to harness significant growth in the UK and Ireland. The Ultra Sport team has a truly professional approach to the action sports business and has a proven and passionate sales crew. From day one we have always had demand from the UK and finally, we have found the right partner."
Founded in 2004 and inspired by the style of ground-breaking skaters in the early 70s, American Socks are distributed in over 25 countries worldwide. American Socks bring back the lifestyle of alternative culture and urban attitude through your feet. Designed for endurance and action these socks are perfect for daily use, whatever your lifestyle. "At the same time as wanting to offer our customers a great product, we also really care about the environment, so the production process is tightly controlled to meet all modern environmental standards." American Socks are all designed and manufactured in Barcelona and always use Eco-Friendly cotton and dyes.
Thierry Way, Director of Ultra Sport, was equally as excited. "When we were first approached by Olek, at American socks, there was immediate excitement. Being aware of the size of the casual and performance sock market, but also understanding that having the right brand and the right product at the right price is the only way forward, I spoke to a few key retailers and was blown away by the response. It was a no brainer for me. Not only does the product speak volumes, but Olek and the team at American Socks impressed us with
their professionalism at all levels – R&D, production, delivery and marketing. We're very excited for the brand's future in the UK and Ireland."
Ultra Sport already has the SS22 stock en route. Interested retailers should contact Thierry – [email protected], 07855 745993 for sales information and orders