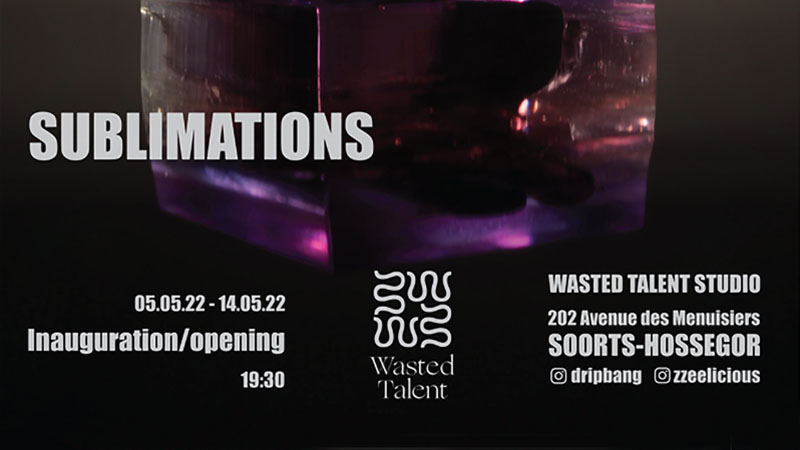 'Sublimations' Art Exhibition in Hossegor Opens May 5
Between May 5 – 14, Zian Glorieux and Alan Manach are displaying their latest artwork in an exhibition entitled 'Sublimations'. Visitors are invited down to the Wasted Talent Studio in Hossegor to appreciate the pieces, solely made from resins. 
Sublimations opens Thursday night at 19:30PM local time.
About Sublimations:
Zian Glorieux and Alan Manach are, above all, long-time friends whose tumultuous paths have bounced off one another. Through the common thread of polyester resin, they use shapes and colours to express a full spectrum of emotions. From solids of reality to the vapours of thoughts, sublimations stages the molting of two artisans into artists.