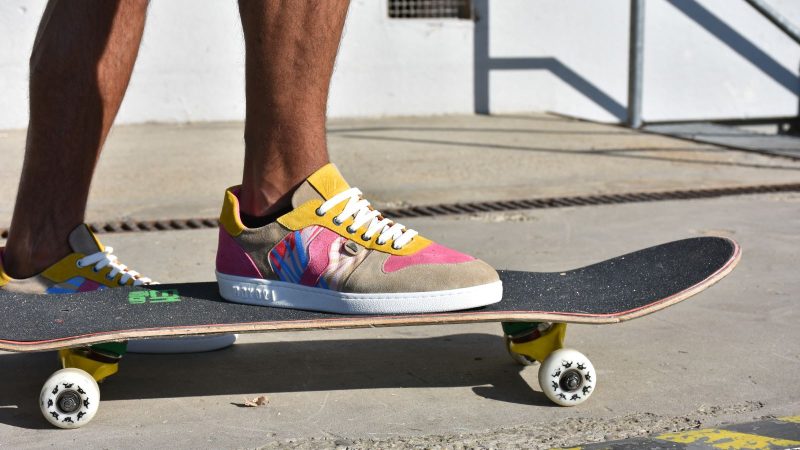 German Shoe Brand Mayori Spell Out Product Lines and Future Marketing Plans
Launched in 2016, German soft shoe brand Mayori make sandals, sneakers and shoes influenced by the boardsports culture. SOURCE is checking in with founder, Ben Steckermeier, to get the lowdown on his brand's product line and his marketing campaigns in Europe.
Please tell about the thinking behind the founding of the brand. What's the company USP?
Well… in a nutshell, I guess one could say that I have created a lifestyle streetwear brand with a high recognition value…Of course, this one sentence does not describe the genesis, from the very first idea to its implementation. I have been a snowboarder myself for over 25 years and besides my passion for this particular discipline, I have tried out many other boardsports over the last 2 decades – and  have also stuck with one or two of them. I have always been fascinated by the lifestyle associated with the different sports scenes, and this of course has had an impact on me. How could you not be amazed by the different boardsports when you watch surfers in Nazare surfing a big wave, Tony Hawk landing the first 900 ever, or a group of snowboarders drawing their lines on an untracked slope? On top of that, I come from a family that has been manufacturing and selling its own footwear brands for four generations. All these influences motivated me to find my own label a few years ago. I wanted to create a brand that is different from others, but also embodies the lifestyle of different stylistic trends! I place particular importance on the fact that all designs are created by myself, and that the choice of materials is also in my hands.

Please give us an overview of your current line.
I am currently working on the new collection for Spring-Summer 2023, featuring our two main product categories, namely sandals and sneakers. For the next season, we are focusing on printed fabrics, a mix of materials and lots of colours. Our collection will again be colourful but will of course also include a few basic designs. Unlike last summer season, 2023 will also see a few high-top sneakers in the range.
Where is your best performing European market and why?
Germany is our best performing market. This is certainly also since our company headquarters are located here. Of course, it is always easier to start from your home country than straight off in a different one.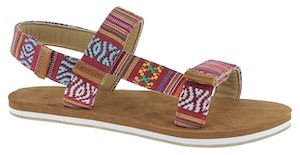 What has been the highlight of the past 12 months? 
Easy – Our new sneaker range for women and men. As already mentioned, we are focusing on different colour and material combinations. The colour palette ranges from cheerful summer colours to – as I like to call it – Scandinavian simplicity. When it comes to materials, in addition to suede and smooth leather, we also use textiles, linen or corduroy. For our sandals we love to use different materials, such as cork, suede or smooth leather, denim and colourful fabrics. What is particularly interesting, however, is an upper made of wood!
Which European market do you hope to see most expansion in over the coming 12 months?
Of course, the past two years have been somewhat difficult for us as well. However, we are determined to grow even more in the German and Austrian markets in the coming months. We are optimistic that the situation will return to normal in the next few months and that customers will regain their curiosity for new things. In addition to expanding in our existing markets, we are confident that we will also be able to generate interest in our label among retailers in other European countries such as France and Benelux.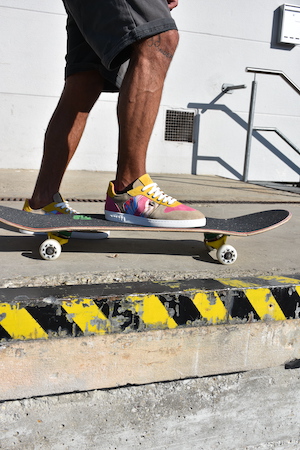 What marketing campaigns will you run over the coming six months?
In the next few weeks we will be focusing more on social media! We see great potential in this area to raise our brand awareness and consolidate our market position.