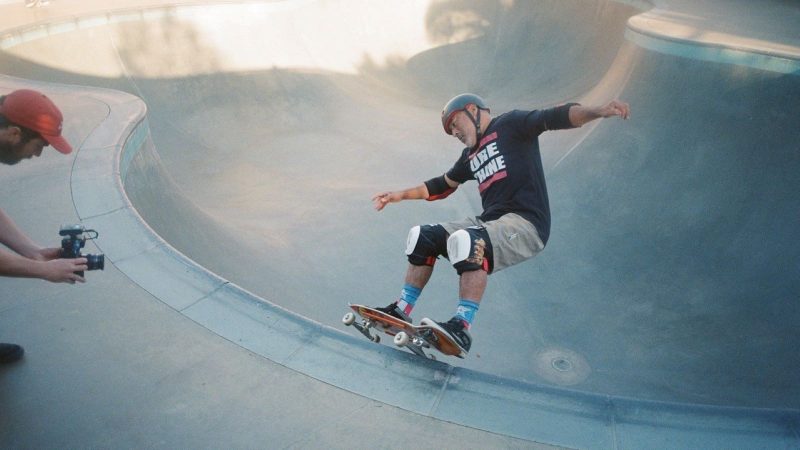 Episode 2 of Vans' Limited Series "Cut Down: 30 Years of the Half Cab" Out Now
Not quite a high top, not quite a low top: The Half Cab. An iconic shoe design tailored to skaters' needs. And it's turning 30. To celebrate, Vans is taking a look at the Half Cab's history across 3 episodes – episode 2 is out now!
Press Release:
Vans Skateboarding Presents Episode Two of  'Cut Down: 30 Years Of The Half Cab'
A look at the enduring influence of Steve Caballero and the Half Cab during the height of street skating
Vans, the global leader in skateboarding for more than 50 years, is proud to present the second episode of Cut Down: 30 Years Of The Half Cab, the newest instalment in a three-part series celebrating the influence and resiliency of the most iconic skate shoe of all time.
Vans worked with acclaimed documentary filmmaker Patrick O'Dell to produce the series, which takes viewers on a journey from the Half Cab's scissors-and-duct-tape beginnings through the height of vert and street skating, while highlighting the silhouette's influence on today's generation of skateboarders.
In episode two, The Street Cab, Vans and O'Dell examine the transition from vert to street skating in the mid- to late-'90s, and how Steve Caballero and the Half Cab continued to influence the evolving culture. The legacy of the shoe— and the skater who helped create it—comes to life through archival footage, as well as stories and memories from skaters like Ray Barbee, Salman Agah, Jovontae Turner, and Jerry Hsu.
"As skateboarding in the '90s evolved from vert to street, so did Steve Caballero. He was always all-terrain, but I vividly remember the massive handrails he was doing in the VHS magazines of the time, keeping pace with the best," O'Dell said. "His signature shoe became the Half Cab, and likewise maintained relevancy in the streets, being worn proudly by all of the iconic skaters at the time."
The Half Cab ushered in the rise of signature skateboarding shoes, marking a new frontier for the industry, and reinforcing the power of listening to skateboarders and tapping into a community's creative spirit. In 1989, Vans and Steve Caballero launched the Caballero. Over the next few years, skateboarders saw a chance to reimagine the silhouette by cutting down the high-top padding to better meet their needs, and the Half Cab was born. Three decades later, Vans is proud to uplift the Half Cab's story and heritage, and the shoe's continued influence on the future of skateboarding.
Watch episode two of Cut Down: 30 Years of the Vans Half Cab at vans.com/HalfCab