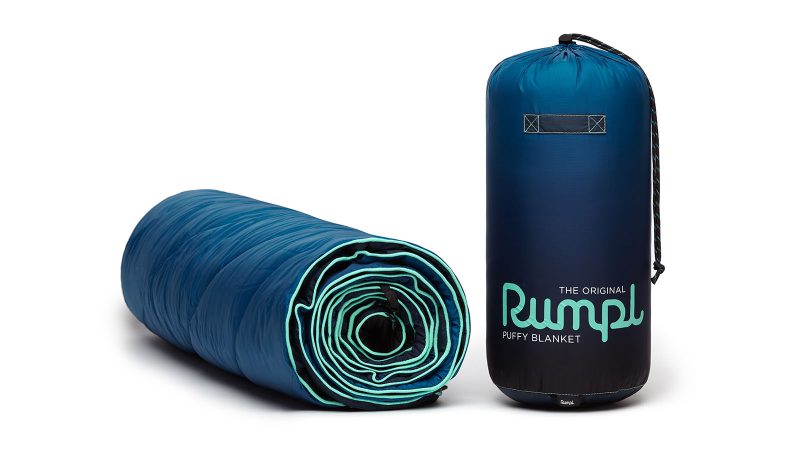 Rumpl: The Only Blanket You'll Ever Need
Rumpl has taken one of the most essential everyday items and enhanced it with outdoor performance technology – all with the goal of introducing the world to better blankets. Boardsport Source spoke to Wylie Robinson, Founder and CEO of Portland-based brand Rumpl, to find out more about its history, product line, and vision.
Tell us a bit about yourself…
I come from a design background and have done an undergraduate programme in architecture. After leaving school I then worked for a variety of different design agencies in experiential, event, and retail marketing, and in those 8 years before starting Rumpl, I gained a real wholistic view of branding.
In addition to that, I was very serious about sports. I actually raced mountain bikes professionally for a number of years while I was at college in Colorado before moving back to my native California – so my educated knowledge of branding was combined with my love of outdoor sports.
Where did the idea of Rumpl come from?
My friend and I started the company after a winter road trip. We'd been surfing on the coast of California, and then headed up into the mountains to ski.
The night we got to the mountains was the coldest night of the year and when we woke up the next morning, our car was completely frozen and wouldn't start. We were camping several miles down a dirt road, with no cell phone service and just had to wait until somebody showed up. Luckily, after several hours in the van, somebody came to capture some drone photography and was able to get help.
During that time in the car, we were bundled up in our sleeping bags in sub-zero temperatures but considering the conditions, we thought to ourselves "you know what? This is actually pretty comfortable". We were total gear heads and loved talking about the technical features in our equipment which got us on to talking about how much we loved the material and warmth of the sleeping bag. It then dawned on us that we didn't have the same appreciation for our 'comfy' items at home such as blankets.
We probably spend 15-20 nights per year using our sleeping bags, yet we spend every night in our beds under a blanket that we couldn't tell you the first thing about. So, when we got back to San Francisco, we went to a fabric store and built the first ever Rumpl. We then started taking it to festivals and parks and suddenly all of our friends wanted one, so that, along with a pretty successful Kickstarter campaign, gave us the encouragement to get this idea off the ground.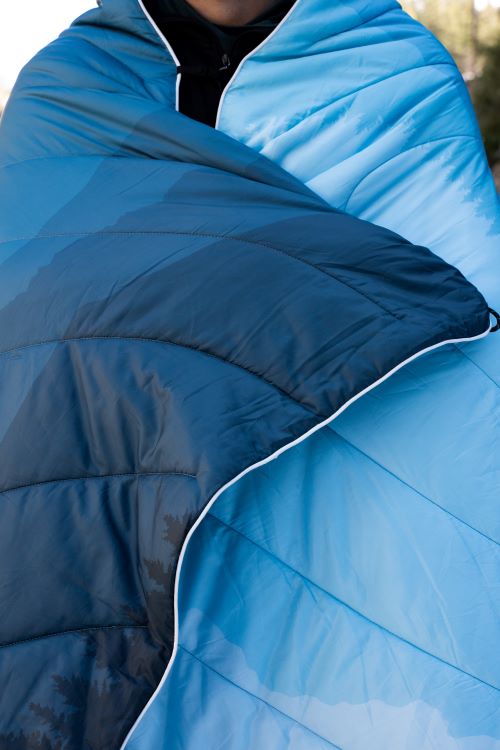 How has this developed into the product line seen today?
In the UK, we currently focus on three core blanket styles with price points between £90-£320, increasing in technicality:
The Original Puffy – this is the bread and butter of Rumpl and is the go-to blanket for every occasion. It's water resistant, washable, super comfy and made from 100% recycled materials – perfect for both indoors and out.
The NanoLoft® Puffy – our warmest and most packable synthetic blanket, stuffed with proprietary 100% post-consumer recycled clusters and technology that won't break the bank.
And finally, The Down Puffy – this blanket combines sustainably-sourced duck down insulation with the same technical materials found in premium sleeping bags and insulated jackets.
The idea of Rumpl has the potential to expand way beyond just blankets, which is why we also make fun products such as beer blankets, ponchos, towels, and pillowcases.
How is this product line distributed in the UK?
We break it down to three core lifestyle categories and consumer groups. The first being the 'gear heads' – the hikers, campers and adventurers who really care about strong product performance. The second – those who live the 'van life' and love getting out on the open road. And third – probably the most common use case for Rumpl – those who love a product to help create memorable moments, whether they're at home or in the great outdoors.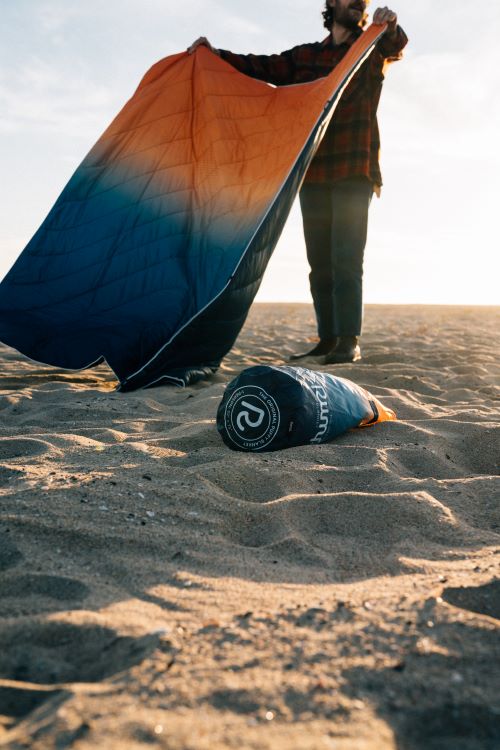 How does Rumpl differentiate itself?
Rumpl's mission is to introduce the world to better blankets and our longer-term commitment for the brand is to continue being the 'best' in our category. But what is 'best'? We see 'best' as two really basic things – offering the best materials and driving an emotional connection with our consumers – this is where we channel our investments.
Firstly, we put by far the most investment in our Corporate and Social Responsibility than any other brand in our category. We're a B Corp business and are part of the 1% for the Planet scheme where we give back to environmental causes and non-profits. Our products are also made predominantly of post-consumer recycled materials and we off-set 100% of our carbon every year.
The second largest part of our investment goes into our prints and collaborations. We don't get art off the shelf and print it on our products. Our blanket designs are bespoke, storytelling pieces made exclusively for Rumpl. We pick our artists based on their story, and we choose our collaborations on the passion and emotion they drive in our consumers. We now have by far the broadest breadth of print than any other blanket brand and all of this is how we drive authenticity, originality, and leadership in our category.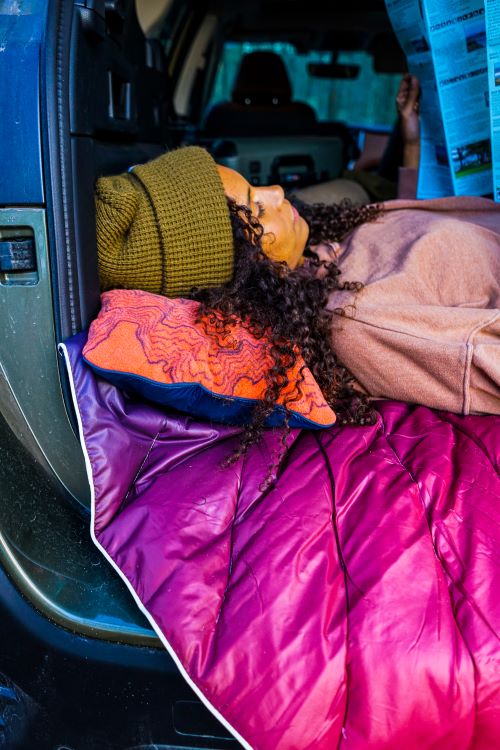 What can we expect from Rumpl over the next few years?
We want to really revolutionise the blanket category – like Yeti did with coolers, like Hydroflask did with bottles, like Stance did with socks – we want to take an everyday product like the blanket and turn it into a category that consumers really appreciate and love engaging with.
Contact info:
Rumpl is exclusively distributed in the UK by Unify Brand Partnerships. Contact Andy Kay at [email protected] if you would like to discuss retail opportunities.
For any PR queries, please contact Sasha Osborn at [email protected]. For any Marketing queries, please contact Luke Ellen at [email protected].
You can find out more the brand and its products at Rumpl.co.uk
Editorial written by Luke Ellen