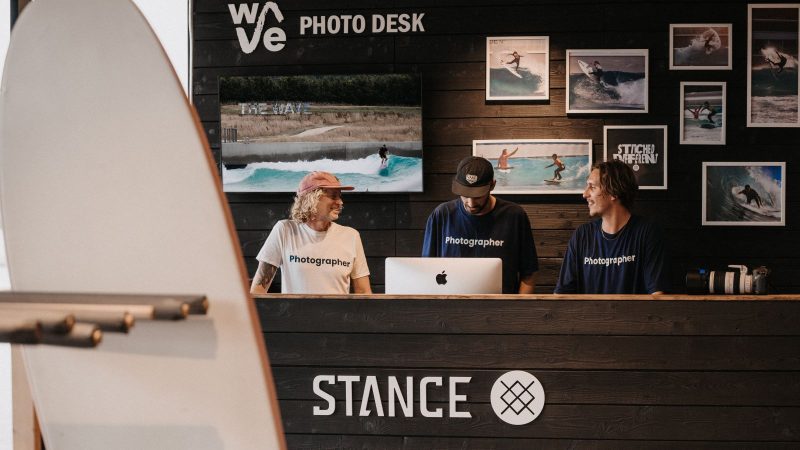 Stance Partners With Bristol's The Wave
Bristol's The Wave is partnering with Stance in an agreement that is set to last until 2025. The partnership will see a particular focus on photography: there will be a new photography area and for the Wave's in-house team, Stance will build the 'Image Cabin', a dedicated editing suite.
Press Release:
The Wave welcomes Stance as a new brand partner
The Wave, the inland surfing destination in Bristol, is excited to announce a new 3-year partnership with Stance, the global sport and lifestyle apparel brand. The partnership will cover a number of areas, but will have a particular focus on photography and creativity at The Wave, with the brand installing and launching an engaging new photography space at The Wave.
The partnership builds on the shared appreciation of creativity, human expression, the joy of surfing and the lifestyle it brings. The collaboration will see an enhanced photography experience come to life at The Wave, with a new photography area installed with screens to view photos, as well as a dedicated editing suite for The Wave's photography team, Image Cabin, to work from.
Nick Rees, Surf Commercial Manager at The Wave comments:
"We are excited to welcome Stance as a new partner at The Wave and bring this multi-level partnership to life. At a key time for The Wave and inland surfing as a whole, it is exciting to partner with an international and market-leading brand such as Stance who share in our love of surfing and the creativity. Delivering a fantastic customer experience at The Wave is at the core of our focus, and we see photography as an integral part of this. With Stance enhancing the current offering this is a great opportunity to bring photography more into the limelight."
Rich Philip, Marketing Director at Stance says:
"This partnership is a great one for us as our DNA is rooted in expression and inner creativity, and so the new photography collaboration with The Wave fits this perfectly. Celebrating the individuality of surfing and the creativity of photography, whether they're completely new to the sport or pushing themselves and looking for a shot for the portfolio."