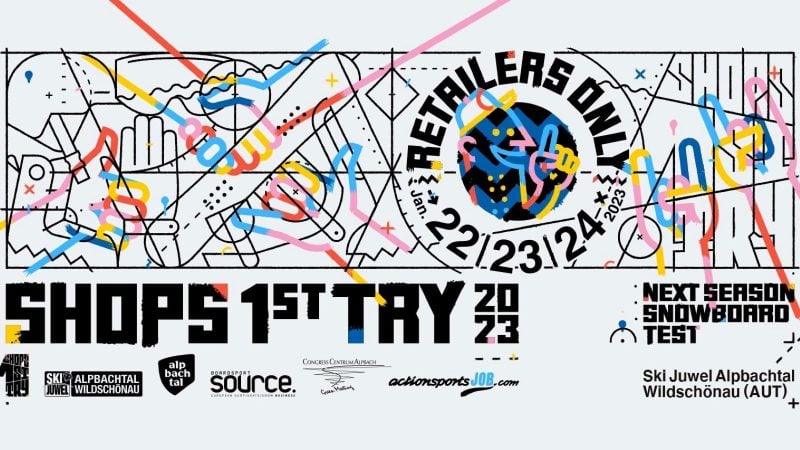 Shops 1st Try Organisers Confirm 2023 Event WILL Go Ahead
Announcement:
SHOPS 1st TRY, NEXT TRY! 😉
After two painful cancellations of Europe's most important snowboarding B2B event, the organisers are confident that SHOPS 1st TRY 2023 can take place.
After majority decision by industry representatives, the schedule/concept will remain the same as in 2020.
-> Onsnow Test Outdoor during the day + Highlight Exhibition & Dinner in the afternoon and evening.
Despite inflation and price increases, the price for the "Regular Booths (Outdoor + Indoor)" will remain the same as they were during the last successful SFT in 2020.
The "Solidary Fee" in case of event cancellation due to Corona measures will be dropped. This means that if we have to cancel the event again due to Corona, there will be no cancellation costs for your brand. The Austrian government offers a protection program for events and our request to include the SFT in this program was successfully granted.
SHOPS 1st TRY brands get the SHOPS 1st BASE basic package for free.
-> Information about SHOPS 1st BASE will follow separately in the next 2 weeks
We're looking forward to a great SHOPS 1st TRY 2023 !