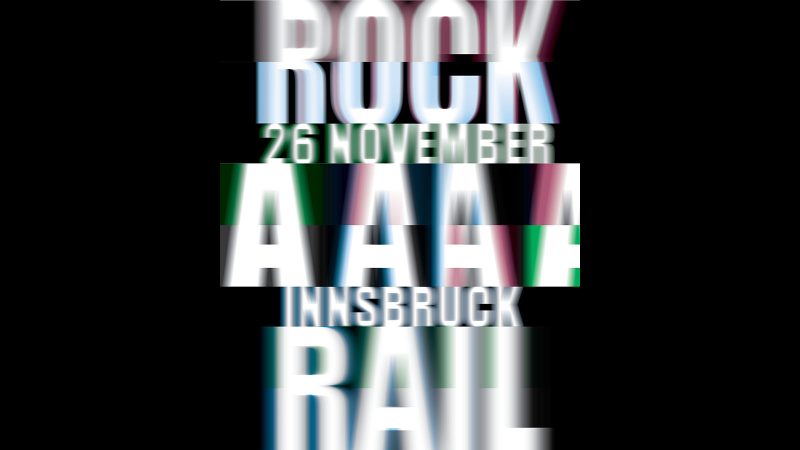 Rock A Rail X Snowfest Innsbruck Kicks Off November 25
Starting Friday evening on November 25 and running through till Sunday, Rock A Rail heads to Innsbruck where it'll be incorporated into Snowfest Innsbruck. 
Press Release:
ROCK A RAIL GOES INNSBRUCK and celebrates its international debut during SNOWFEST INNSBRUCK from November 25 till 27, 2022
The Austrian premiere of the prestigious Rock A Rail snowboard contest is taking place from November 25 till 27 during the very first edition of the SNOWFEST INNSBRUCK, a winter sports activation for everyone. Directly in front of the Tiroler Landestheater, street snowboarding takes center stage in the center of Innsbruck just below Nordkette on Saturday, November 26th. SnowFest Innsbruck as well as Rock A Rail are free to attend and accessible for everyone.
Rock A Rail caused a sensation for several years in the Netherlands, starting as a local rail jam that grew into an international urban snowboard event with thousands of followers. Now Rock A Rail is finally back as live event with its ninth edition and setting up camp in Innsbruck, which offers a thrilling mix of urban dynamics and mountain vibes.
In front of the Tiroler Landestheater, a one-of-a-kind urban set-up will be constructed over a two-storey scaffolding frame covered by recycled snow. Featuring the most provocative obstacles imaginable, possibilities are endless. Riders from across the world are looking forward to the Innsbruck premiere and will impress with a firework of creative tricks on the custom made set up. Among the confirmed riders are heavy hitters like the young Mia Brookes (GB), rail queen Rachida Aoulad (NL), Annika Morgan (GER), Maria Thomsen (DK) as well as Double Olympic Big Air Champion Anna Gasser (AUT). The men's field includes the likes of Benny Milam (USA), Max Warbington (USA), Jesse Augustinus (NL), Simon Pircher (AUT) and Clemens Millauer (AUT). International riders and local heroes will tackle the snow ramp with its various rail features and obstacles in a jam session format. Crazy action guaranteed. If you cant' make it to Innsbruck, tune in Saturday November 26 for the web cast at rockarail.tv to see who takes home titles and a share of the prize-money (€ 5.000 in total).
Rock A Rail is integrated into the premier edition of SNOWFEST INNSBRUCK, which is a platform for winter sports in general. The SnowFest is for all generations and offers plenty of impulses and incentives for young and old to spend more time in nature. The Winter Sports Village at SnowFest invites everyone to get to know and to try out various sports. Burton will be onsite with its successful Riglet program designed for 3 till 6-year-old kids to teach them the basics on a snowboard. No registration needed. Freeski is also part of SnowFest Innsbruck with the Freeski Friday Session on Friday. Visitors can expect thrilling rail action with well-known riders like James Woods (GB), Ferdinand Dahl (NOR) or Matej Svancer (AUT).
PROGRAM SNOWFEST INNSBRUCK + ROCK A RAIL
Friday, 25. November
17:00 – 18:45 | Freeski Friday Jam Session
Saturday, 26. November
10:00 – 18:45 | SnowFest Winter Sports Village
14:00 – 18:45 | Rock A Rail Snowboard Contest
Sunday, 27. November
10:00 – 15:00 | SnowFest Winter Sports Village
11:00 – 15:00 | Public Ramp
Rock A Rail, presented by Red Bull and Blue Tomato, is teaming up with SnowFest Innsbruck organizers MTNpool.com and ASA (Austrian Snowboard Association) for the Innsbruck premiere. SnowFest is made possible by Innsbruck Tourismus, Stadt Innsbruck, Burton, Faction, Stiegl, Blue Tomato, Kahlbacher and Tiroler Versicherung.
For detailed program, further information and updates check:
FB-Event, www.rockarail.tv, @rockarail, www.snowfest.eu, @snow_fest_innsbruck