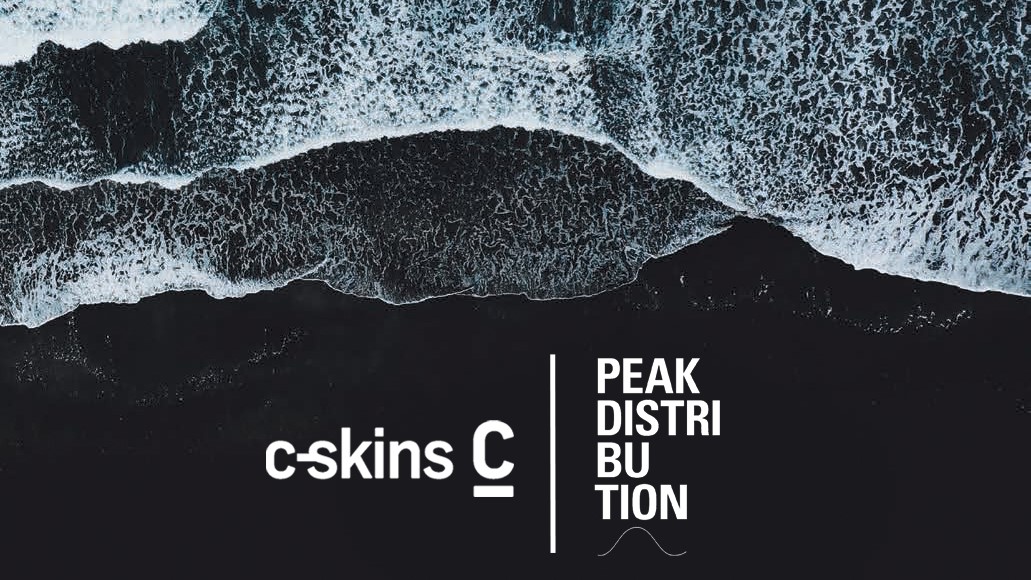 Peak Distribution To Distribute C-Skins Throughout Portugal & Spain
Press Release:
C-SKINS WETSUITS appoints Distributor for Portugal and Spain
C-Skins, the independent wetsuit brand, is pleased to announce the appointment of Peak Distribution as C-Skins distributor for Portugal and Spain.
The passionate team at Peak Distribution have been representing C-Skins since 2011 in the Benelux and have been taken care of the wider Northern European region since 2014. With the new appointment, Peak Distribution will now also take care of Portugal & Spain aside from the current territories: The Netherlands, Belgium, Germany, Austria & Switzerland.
Mark Brown, general manager of C-Skins, is very pleased with the cooperation: "With a focus on customer care, product knowledge & a passion for surfing, Peak Distribution is the perfect partner for representing C-Skins in mainland-Europe."
Following the success of C-Skins Wetsuits in the UK, Europe & Australia, C-Skins & Peak Distribution are very excited to expand the brand further into Portugal and Spain.
C-Skins, the independent wetsuit brand, was proudly created back in 1993 with a mission of creating the best surfing wetsuits on the planet. C-Skins has ever since developed a strong presence in the UK, Europe and Australia by having a strong focus on technical & ecological innovations and a no-compromise attitude to quality, workmanship and value for money. The team behind C-Skins are all passionate world travelled surfers, that understand the specific requirements for a good wetsuit.
"Over the last couple of years Peak Distribution have invested in well set up logistics, B2B systems & deep stock levels, which works great for all parties. The addition of Spain and Portugal to our existing sales area of the Benelux and Northern Europe therefore makes full sense" states Jordi de Koning, General Manager at Peak Distribution. "C-Skins wetsuits have been producing some of the world's finest wetsuits for years and we are very proud to make them available in the incredibly rich surf regions of Portugal and Spain" states Severin Clasen, Sales Manager at Peak Distribution.
If you are interested and would like to receive additional information, please contact Severin Clasen. (Sales Manager Peak Distribution).
Severin Clasen will be travelling through Portugal in March 2023 and will be available for meetings and range presentations. Please get in touch for further information. Peak Distribution will be starting deliveries of C-Skins Summer 2023 pre-ordered product early March 2023. Free-stock C-Skins will be made available on Peak Distribution's B2B portal, after all pre-orders have been distributed.
Peak Distribution are preselling the C-Skins Winter 2023 wetsuit range during February and March in 2023 and are planning a late August/early September delivery.