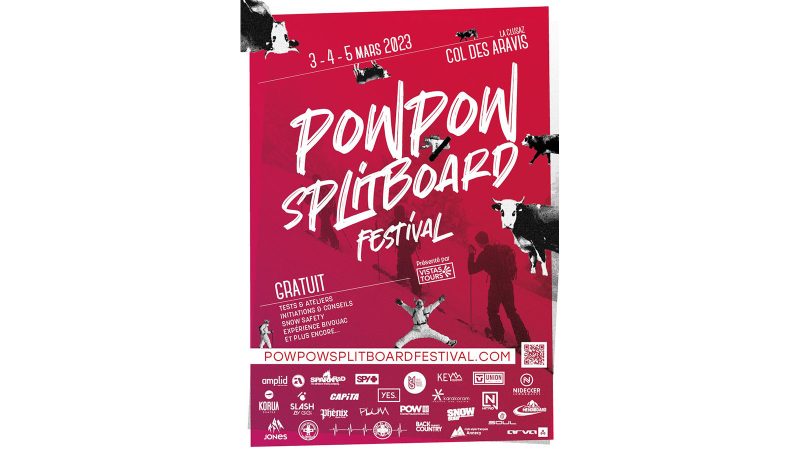 POWPOW Splitboard Festival Cancelled
This years POWPOW Splitboard Festival is cancelled due to the snow conditions. Please see message below from the organiser
9 days ago I got back from Japan riding powder everyday for 50 days straight. I knew that the snow conditions in the French Northern Alps were not great. I did an inspection on the Col des Aravis 7 days and 5 days ago and decided to NOT cancel the event, probably because of my always positive "can do" attitude. 
This morning I did another inspection and realized that conditions are in fact worse than I first thought 5 days ago. 5 days ago my opinion was that it was doable, that yes it was not great conditions but doable and that it would be ok for most people. You know the saying; "when life gives you lemons, you make limonade" is my mantra. So I refused to give up. 
During this mornings inspection of the camp site and the hike up the "Combe a Marion" above the Col des Aravis I realized that the hike is getting more and more technical and difficult for the everage splitboarder and that it requires crampons and very good technique to make it all the way up the Combe.The lower parts of the col to the lookers left is also in bad shape and not fun to ride for anyone no matter the technical level of the rider. Considering the hazards that comes with these snow conditions the right thing to do is to cancel the festival. I'm obviously devastated after all the efforts in the planning of such a spectacle but when mother nature is in charge we must listen.
I'm very sorry to inform everyone of this decision. I know everyone has been looking forward to this event; The brands, the organisations, the volunteers and the public that have registered for test cards and workshops. I hope it will snow soon again and that we all get a chance to make some good turns before the summer sets in.
I will start planning next years event and do a little snow dance every day until next years POWPOW SPLITBOARD FESTIVAL. Stay tuned!
Take care, stay positive and remember to have fun!