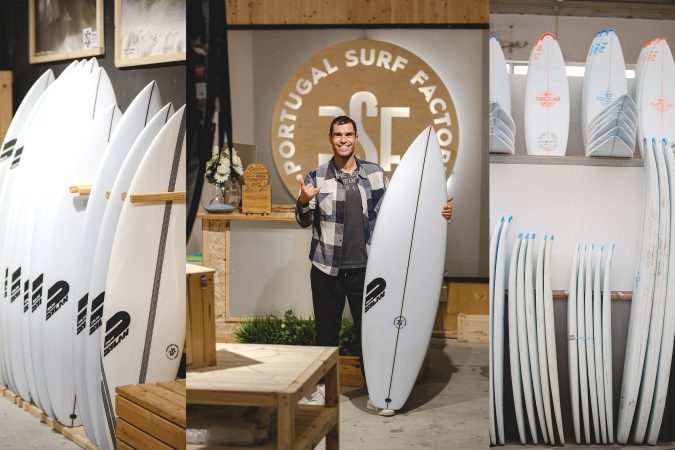 1 Year On: Portugal Surf Factory Establishes Itself After Re-Brand From ORG Surfboards
Portugal Surf Factory is based in one of the core surfing areas in Europe, just west of Lisbon in Portugal (if the name didn't give that away). It is run and owned by one of the nicest guys in the industry, Eduardo Garcia, known to most as Edu. PSF is the European home to both Dylan Shapes from Australia and Linden Surfboards out of California. Both are well known for their big wave influence and their shaping heritage. The factory has just had a re-fresh, so read on to find out what's to come from these guys.
Please give us a brief history of PSF
PSF was previously known in Portugal and the wider world as ORG Surfboards. The brand and factory were around for 11+ years before a major re-work last year, resulting in the new setup as Portugal Surf Factory. We started making boards many years ago in a garage, way before the factory. We took the knowledge we learnt there, and then with ORG, to produce PSF and the great boards we make now.
What is PSF about and what do you aim to do in surfing?
We aim for quality; specifically, we aim to be the Rolex of the surfboard industry for quality. Everything we do in the factory, day-in and day-out is for quality and for nothing else. The best materials, the best workmanship, and the best finishing to achieve the best overall performance. This applies to our performance boards and our big wave boards, everything has to be 110%.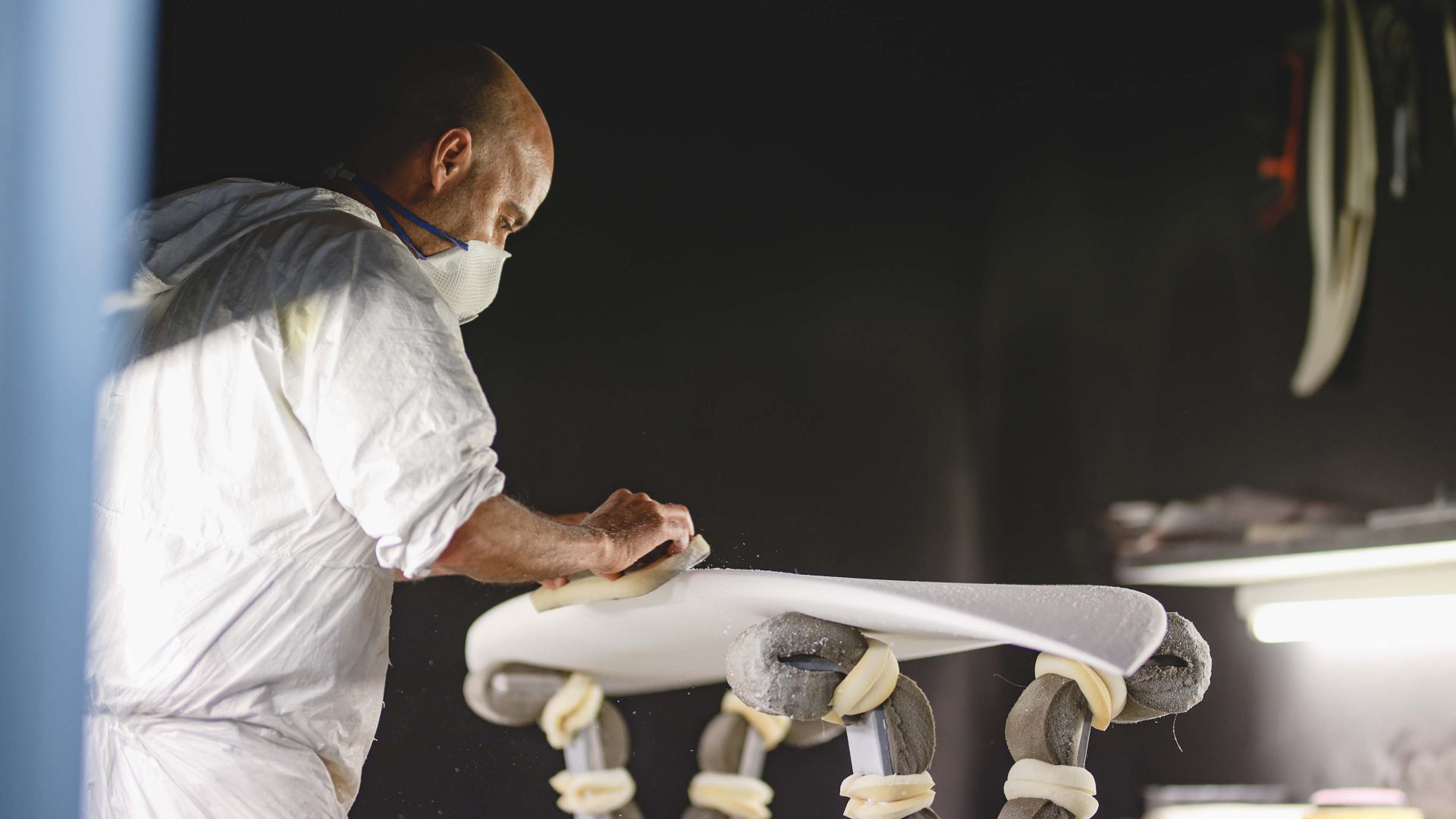 Why did you choose to work with Dylan Longbottom and Gary Linden, are there others too?
Dylan was the first free-surfer in the world being supported by big brands in the 90s. He rips in everything from 1ft to 100ft waves, so who better to work with? Gary has been shaping boards for over 50 years; he has excellent experience and knowledge which translates into amazing boards. These relationships grew from a mutual love for big wave surfing after Dylan and Gary saw our guns and tow boards performing out at Nazaré. Dylan wanted to work with us to develop the best tow boards in the world for all the super heavy big wave spots.
As well as the well known shapers, we like to support the guys closer to home too. We have space in the factory for the local shapers to come and work on their own boards. This is super important for us as we are all good friends and they support the local scene massively.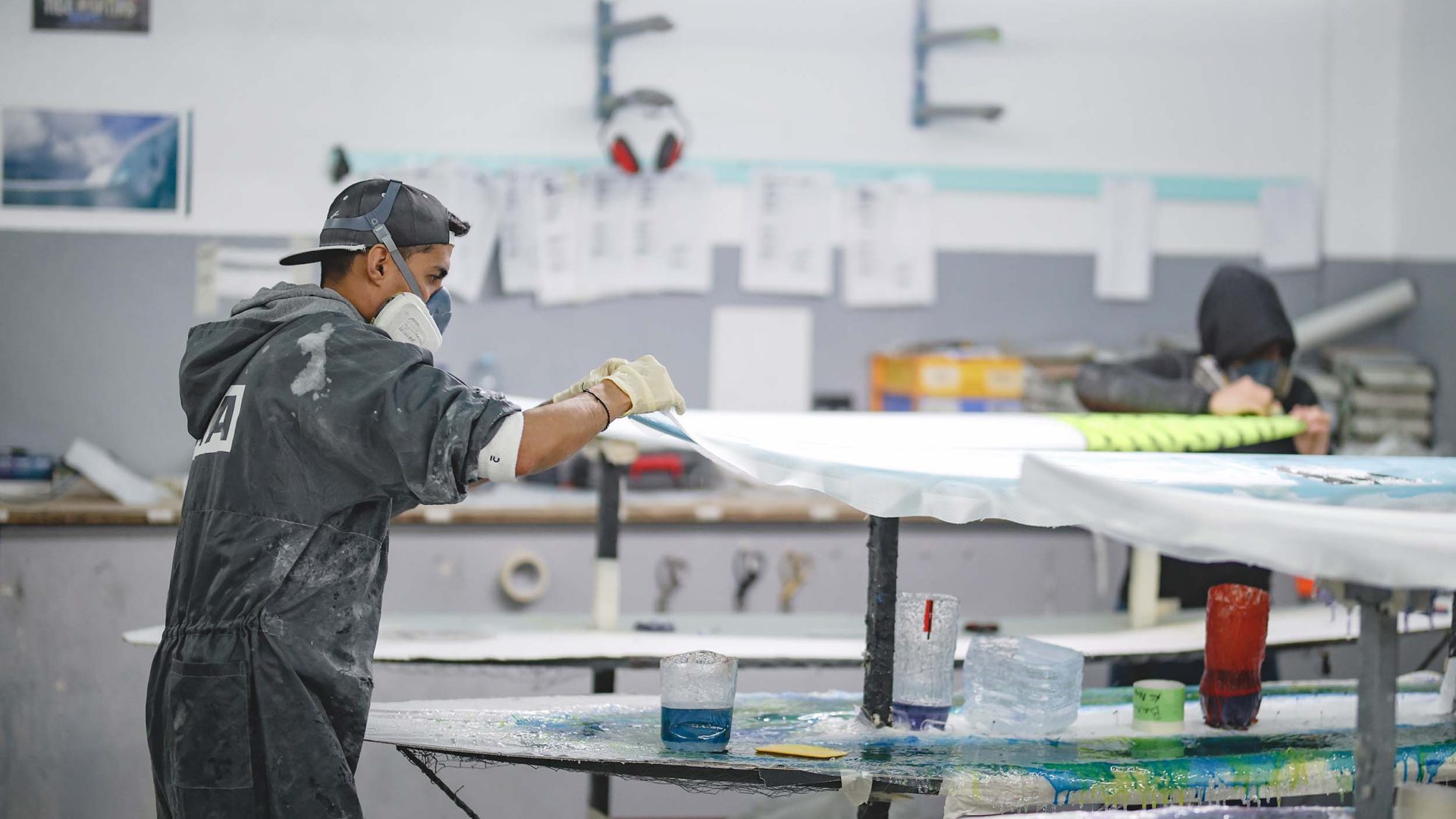 Where does the love for big waves come from and is that the main focus?
We are only 2 hours from the biggest wave on the planet; it has been very close to our hearts for a very long time, and we surf it too! Big wave guns and tow boards have been a huge part of our development over the last few years, and we continue to progress with them. However, it's not our main focus as we want everyone to see just how good all of our boards are. With spots like Ericeira, Carcavelos, and Peniche on our doorstep we are in the middle of a surfing mecca that is perfect to use for board development. All of our boards are tried and tested in every kind of condition by every kind of surfer.
How do you keep on top of quality control?
By making less boards. With lower numbers we can have better control of the quality, and we can also provide a more reliable and efficient service to both our customers, and the people that work with us. We treat our customers the same as our team riders and want them to have the best surfboards as quickly as possible. Annually, we produce anything from 1,000-1,500 boards which is a good number for our team to manage.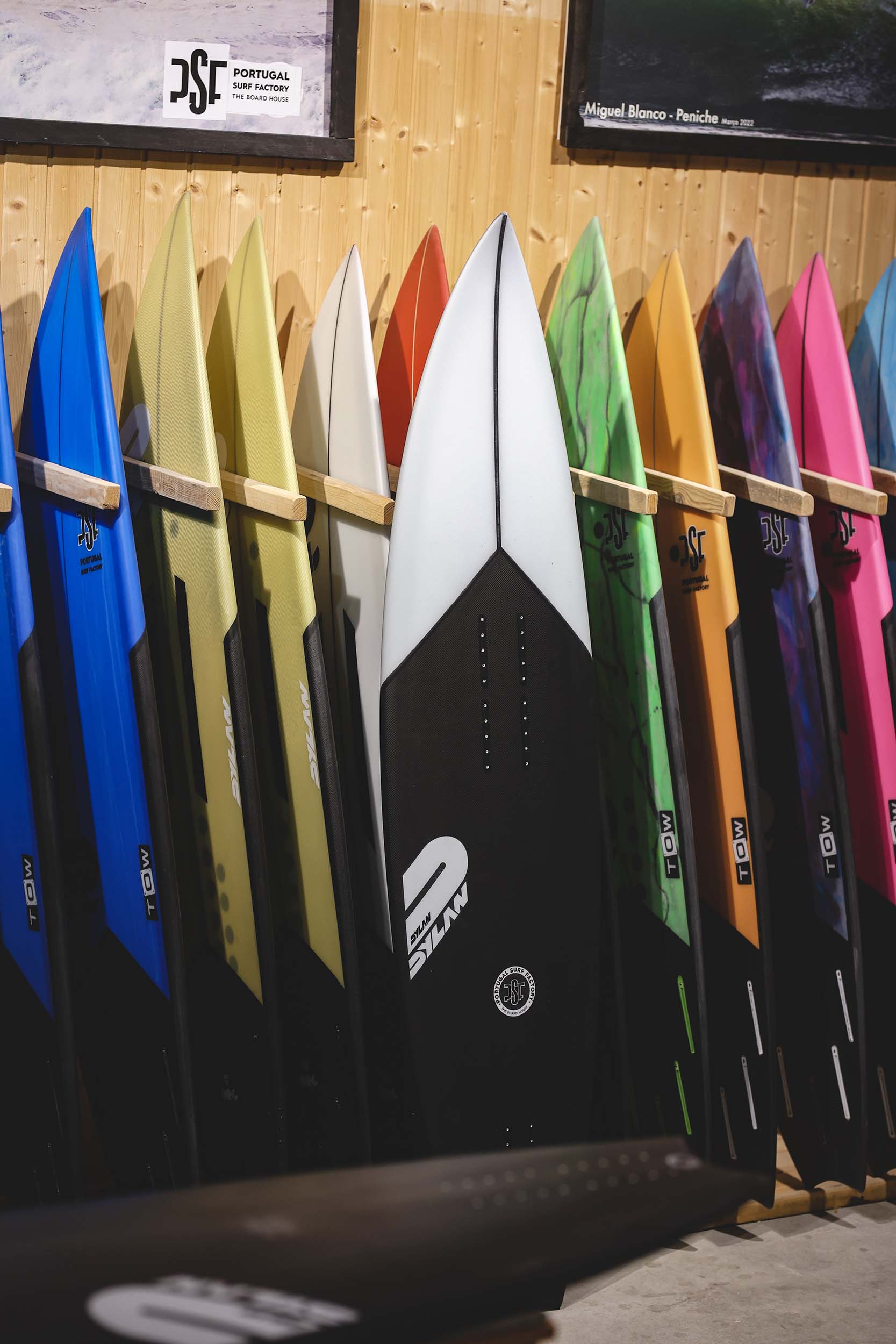 Who is on the team and riding PSF boards?
We have one of the strongest teams in Europe which is amazing for our development and product testing. Surf legends like Lucas Chumbo, Justine DuPont, João de Macedo, & António Silva are riding our boards in all kinds of conditions – from beach breaks to the biggest days at Nazaré and Jaws.
What's to come from the factory in the future?
The new APS shaping machine is due to arrive with us soon; it will revolutionise the shaping process we have in the factory. As well as continuing to push the big wave scene, we will be getting more of the Dylan and Linden performance boards under the feet of surfers around Europe.