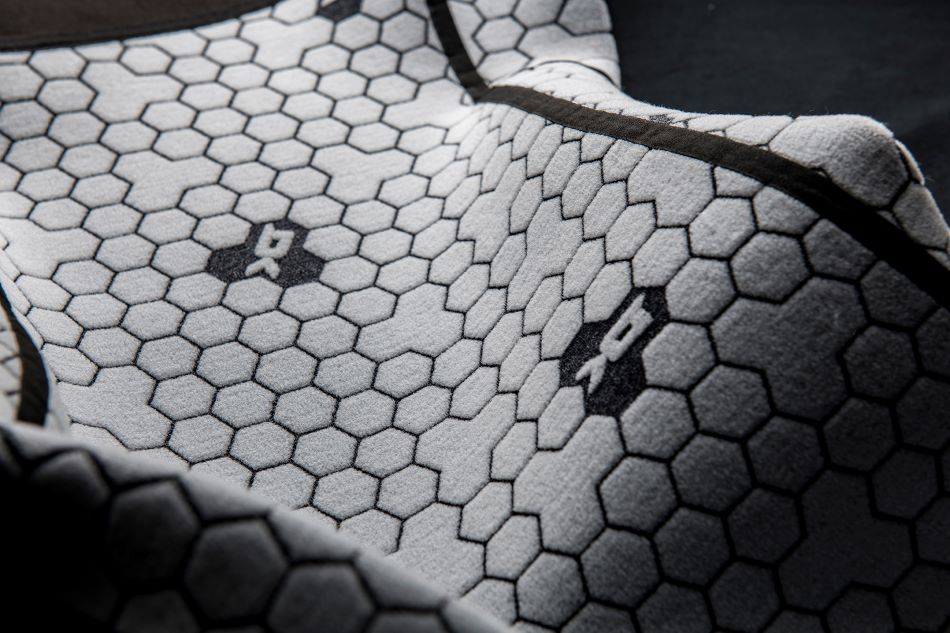 Dakine Launches Wetsuit Programme: Designer Explains Product Development
SOURCE caught up with Dan Maker, Wetsuit Designer for Dakine to talk about their new wetsuit division. Dan's spent over two years developing wetsuits that fit Dakine's 'built to last' value to increase sustainability and creating limestone based materials to lower emissions. 24 products are ready for release in September 2020.  
How long has the wetsuit program idea been in the pipeline?
Dakine has always had neoprene pieces within the surf category. Once Marquee Brands took ownership, they started looking for a leader in action sports manufacturing and distribution, who would produce a full line of neoprene wetsuits for the brand. We at Greenover have been working at it for two years now.
Why is Dakine entering the wetsuit market?
Dakine is a surf brand with a long history of making high quality and performance gear for riders all over the world. Considering that you need a wetsuit to surf in 90% of the planet, this category seems like a natural fit for our surf collection expansion.
How many SKUs in the first collection and when is the wholesale launch date?
We will be launching twenty-four SKUs that will hit stores by late September 2020.
Which factory are you manufacturing in?
Sheico Thailand, a Fair-Trade certified factory.
Which materials are you using?
Our DKprene is limestone based, with reduced PAHs and Carbon Black® neoprene. We have also developed our own thermal linings (DK Hexo Therm and DK Thermo), that combine high stretch and insulation, providing a dry feel and ensuring fast drying.
Tells us about the eco side of the product.
We use materials that allow us to minimise environmental impact as much as possible. The DKprene composition cuts CO2 emissions by 200g per suit while reducing the use of limited resources. We also use AquaA Solvent Free glue for lamination that eliminates harmful VOCs and Dope Dye yarn, that saves water and reduces the carbon footprint of the fabric. But our main effort towards sustainability comes in the form of longevity. We have designed the suits to make them last twice as long, halving the impact as a result. We have removed weak spots that make a suit break sooner and made them more repairable. The market is full of wetsuits that are too focused on performance and warmth to the detriment of durability. We believe in giving durability a status of priority alongside performance and warmth.
What will be the USP of Dakine's wetsuit program?
Durability as part of performance. We have designed suits that will have a long lifespan, something that aligns with Dakine's core value "Built to Last", and also lowers the product eco footprint. We have applied a high standard of durability while matching the performance standards of flexibility, fit and warmth.
Doing anything interesting with panelling / stitching / gluing / liners?
We have developed our own exclusive internal linings that combine high stretch and insulation. The DK Hexo Therm Lining wicks water away for a dry feel, trapping air for insulation and increasing the evaporation rate for a faster drying. Bearing in mind optimal flexibility, we have designed our suits with as few panels and seams as possible, and the seams you'll find will all be curved. Our seams are stitched, as opposed to welded, in order to make them repairable, although the double and single 3D stitch will make sure it takes a long time for you to have to do so. We have incorporated resist panels in cuffs and ankles that provide a nice seal without silicone and also look very cool!
What are you doing with prints and aesthetics?
Our embossed external lining (DK Hex) is stretch woven for extreme flex and looks really nice. Also, our added resist panels in cuffs and ankles look superhero-ish cool.