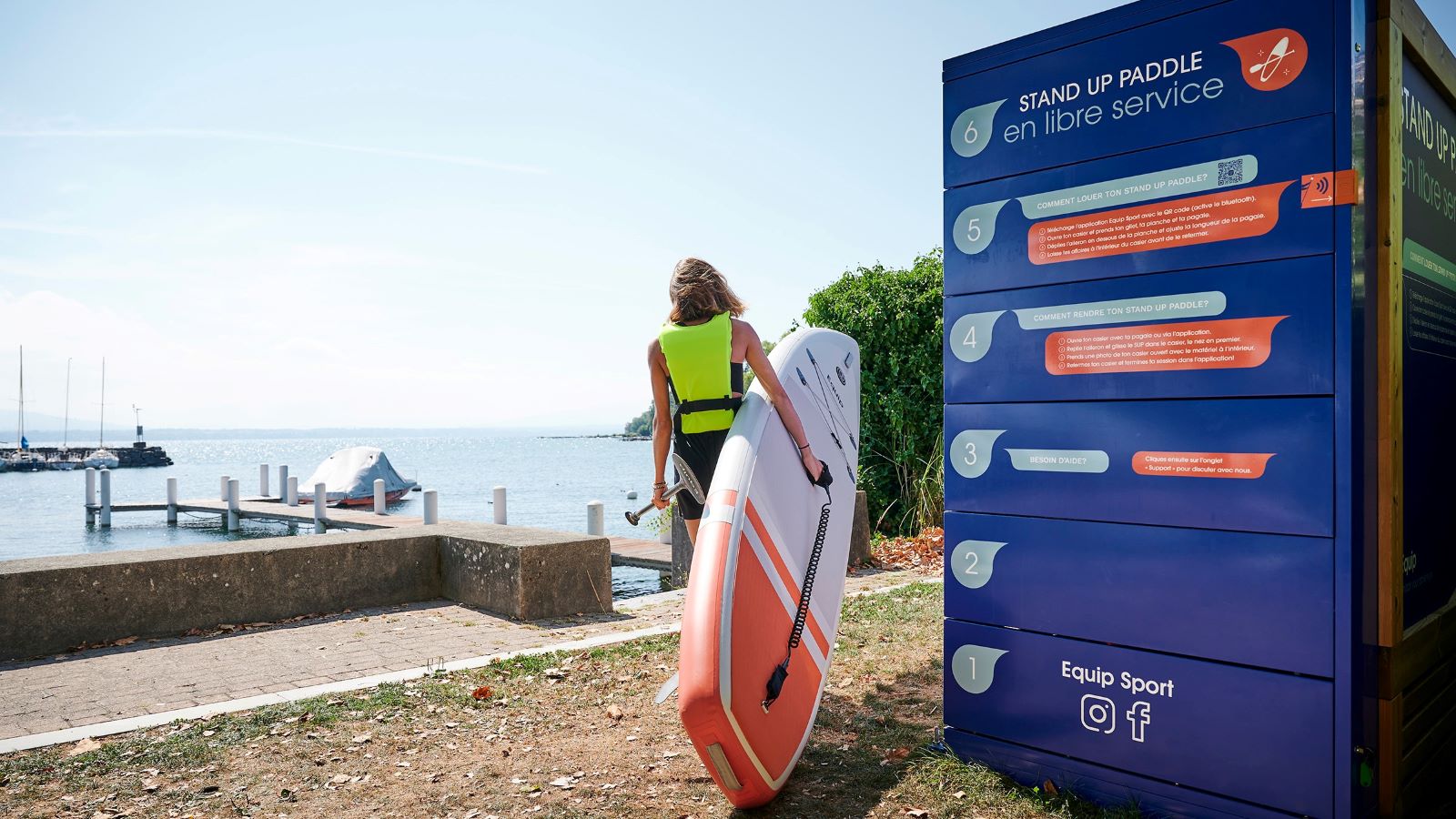 Equip Raises 5m CHF in Partnership With Private Equity Firm The New Frontiers
On-site, sports equipment rental service Equip, in partnership with The New Frontiers, has raised 5m CHF in equity to support their expansion at a local level in existing markets.
Press Release:
Equip raises 5 million CHF to revolutionize access to sports.
The Swiss startup Equip, conceptualized and created by Nidecker Group, facilitates access to sports and leisure activities via the sharing economy.
Private Equity firm TNF ('The New Frontiers') led the financing round of 5 million CHF into Equip, an app founded in 2021 which promises to profoundly impact how sports are played at a local level.
Connected to autonomous stations, Equip allows users to borrow sports equipment, then play or participate in leisure activities without having to carry anything around, right where they need it – at venues across the globe.
"Investing into a young startup which is going to change the face of sports participation is an extraordinary adventure – we had to be a part of it," shared Erkin Bek, founder of TNF, and Francisco Arcilla, Venture Partner.
For co-founders Henry Nidecker and Thierry Kunz, putting the emphasis on sharing rather than ownership allows them to be part of the global responsibility we have in the face of socioeconomic inequality and the protection of the environment. Equip stations are also autonomous thanks to their solar panels, and can be installed and checked remotely without limitations.
Nidecker, CEO & Co-Founder of Equip, added, "Thanks to our invested partners, we have everything going our way to deeply transform our sporting habits."
Any sport, whenever, wherever – that's the motto of this new adventure which will substantially change our daily approach to sport, with stations which have been approved by international federations like FIBA.
"The project that Henry and Thierry presented to us last year was compelling and in line with our company ethos. We knew right away that we wanted to be Equip's commercial strategy partner and empower it to launch at scale for communities worldwide" added Ted Kraus, Managing Director, NAX Group.
Whether it's SUP (stand up paddle), football or even basketball, Equip proposes a wide range of sports disciplines and owes its success to the rapid growth of its deployments, as well as its global presence and the diversity of offerings.
Since mid-July, Decathlon Switzerland has made a commitment alongside Equip to provide quality sports and leisure equipment directly at the places of practice.
Today, this startup is in full expansion in the United States, Spain, Italy, France and their native Switzerland, where the business seeks to accelerate its deployment at a communal level.