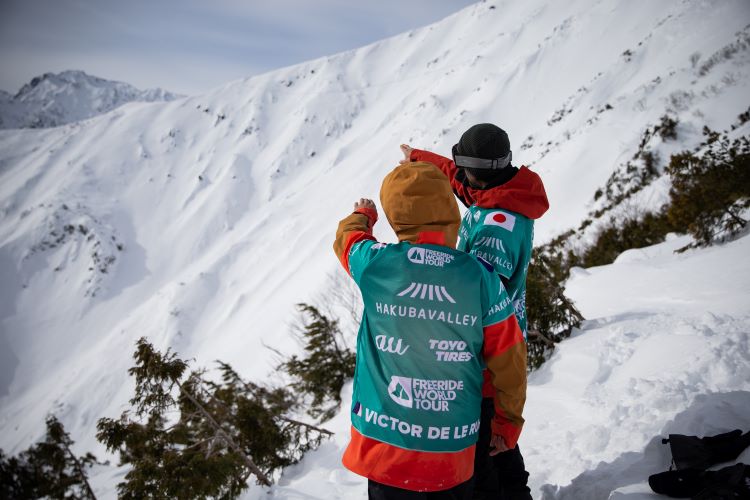 FWT 2021 Big Mountain Events To Be Aired Live On Fuel TV In New Distribution Agreement
The FWT 2021 Big Mountain events in Andorra (Feb 20-26) and Austria (March 6-12) will be aired live & worldwide on Fuel TV in a novel distribution agreement with the Freeride World Tour. 
Press Release:
FUEL TV STRIKES DISTRIBUTION AGREEMENT WITH FREERIDE WORLD TOUR
Legendary Big Mountain Ski and Snowboard Events from Andorra and Austria to Air Live Around the World
FUEL TV and Freeride World Tour have struck an innovative new distribution partnership that will see the upcoming FWT events in Andorra and Austria air live on FUEL TV worldwide, it was announced today by Don Meek, Global Chief Content Officer at FUEL TV.
"We're thrilled to welcome Freeride World Tour to the global home of action sports" said Meek in making the announcement. "These events represent the pinnacle of Big Mountain Freeride competition—both skiing and snowboarding– and will be among the first live events to air on FUEL TV this year."
The first event of the 2021 season will take place at Ordino Arcalis in Andorra with a "weather window" of 20-26 February, while the second event will be held at Fieberbrunn, Austria between 6-12 March.
Originally founded in Verbier, Switzerland as " Xtreme Verbier" in 1996, Freeride World Tour today showcases the skill, courage and creativity of the world's best big mountain freeriders who compete for the world championship and more than $100,000 in prize money that is paid out equally between disciplines and genders.
"The current global situation gives our 2021 season a special twist." said Nicolas Hale-Woods, Freeride World Tour CEO. "Our riders are keen to get back on snow and our destination and industry partners are fully supporting us. We will, no doubt, once again be inspired by the continued progression of the athletes, and to bring Freeride World Tour to FUEL TV's global audience is a major step forward as we continue to build on our success."