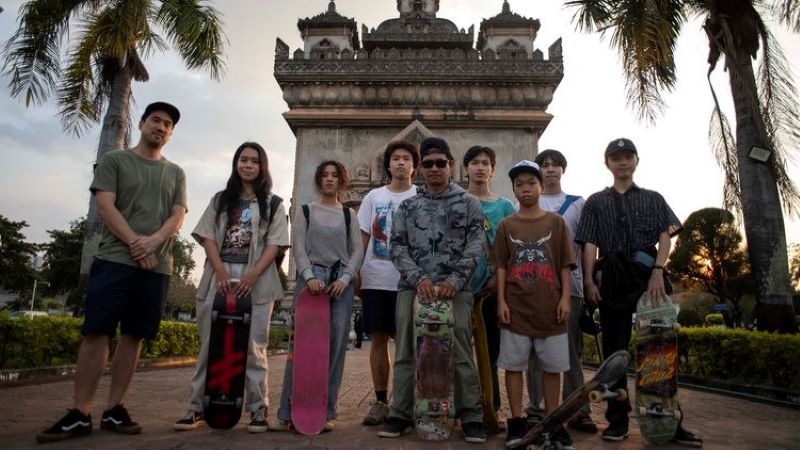 Make Life Skate Life To Begin New Skatepark Project In Laos
In January 2023, Make Life Skate Life, the Non-Governmental Organisation building young people's lives through skateboarding, will build Vientiane Skatepark in Laos's capital city. The 600m2 skatepark will be accessible to the wider public and free of charge to all.
Young people have been skateboarding for decades in Laos, and despite numerous efforts, there is still no skatepark. Surrounding countries Thailand, Vietnam, Myanmar, and Cambodia all have established scenes with skateparks, yet Laos is still lacking. MLSL is working to change that.
The overall goal of the skatepark is to create a free and safe community space; the interpersonal relationships developed at the skatepark will lead to more unity and reconciliation between youth from different ethnic groups in Laotian society.
In 2021, Australian long-distance skateboarder Tom Drury (@gordy.aboard) raised funds by skating 4200km (average 80km a day) up the Australian east coast. After a two-year period where no entry to Laos was permitted due to Covid, MLSL can now finally make this project a reality. The NGO has already secured two thirds of the funds needed for this project.
Please donate to the Vientiane Skatepark gofundme and help give the final push!