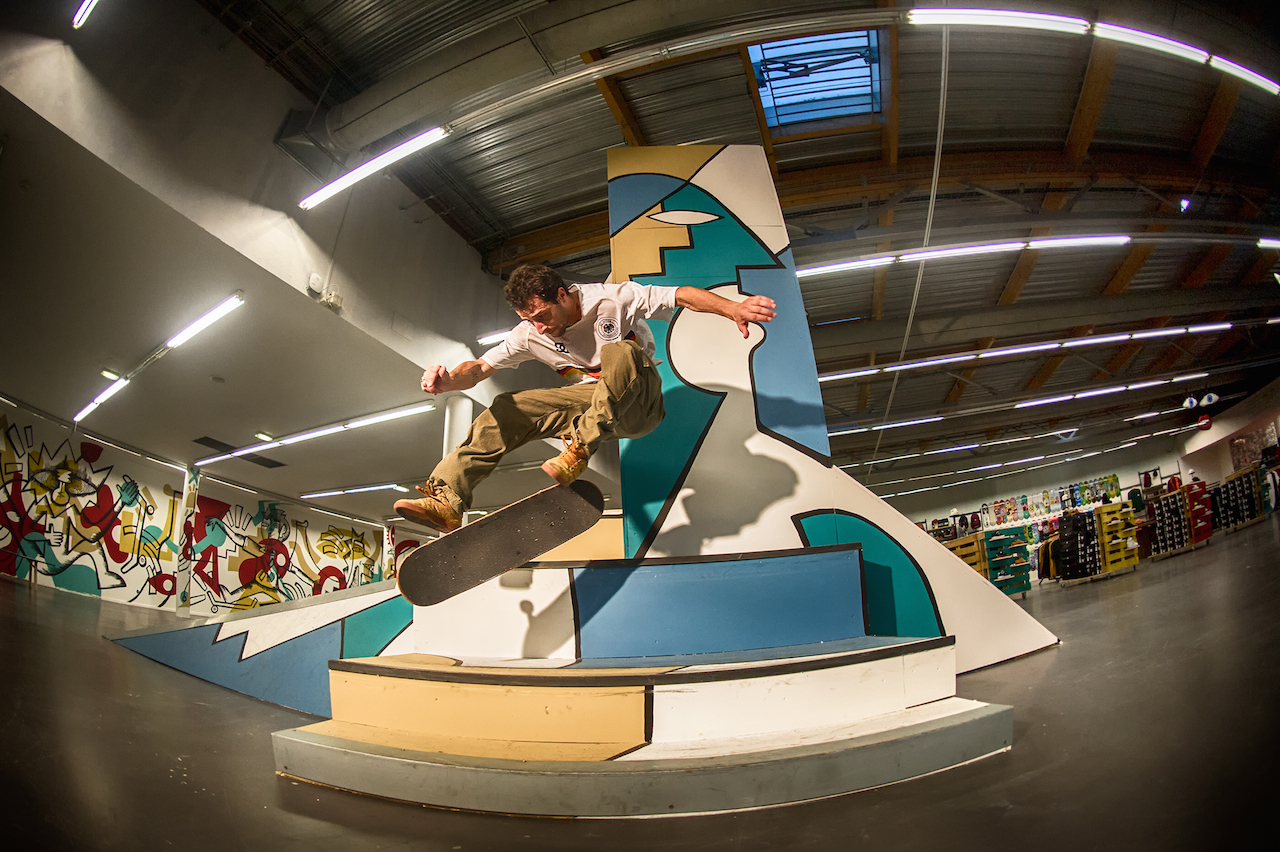 POPHUBSTORE: New Skate Concept Store Launches Friday In Anglet, France
On Friday September 28, 2018 a new concept skate store launches in Anglet – POPHUBSTORE. The new and unique location dedicated to skate culture is a skate shop and skateable space with modules created by local artists and architects and features brands including DC, Element, Independant, Magenta, RVCA, Pusher Bearings, Habitat, Flip, Sk8mafia, Maxallure and Stance.
Press Release:  It is a place where skaters will recognize their favorite brands and find the right pairs of shoes, tee-shirt, hoodie, jacket but also the right technical product, trucks, wheels and boards, with one of the biggest decks wall and offer of the area.
It is a lot more than a skate shop.
The unique feature of POPHUBSTORE is the exclusive « Art Skateable » space, imagined and curated by Léo Valls.
It is a majestic skateable sculpture created by local artist Nils Inne, capturing the attention of any person entering in the shop. The signature of the space is a giant mural painting also by Nils Inne.
Other art creations are on display :
Skateable art pieces by architects collective USUS. These art modules were previously exhibited at the Contemporary Art Museum of Bordeaux by Art en Rève. Skateable pieces by Bayonne's art collective FLVR, together with DOMES.
giant skate photographs by David Manaud, a renowned skate photographer and skater from Bordeaux.
And finally, an installation of artworks by graffiti artists 123KLAN.
Photography exhibition, skateable art pieces, sculptures, artists drawings, skate sessions… This is what POPHUBSTORE is about.
An activation schedule for the upcoming weeks and months will energize the shop.