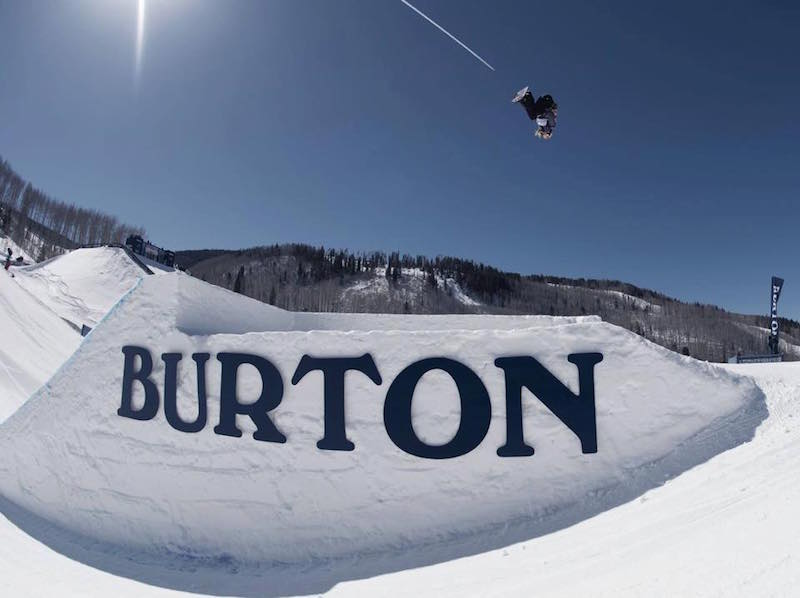 Selema Masekela Joins Burton's Board Of Directors
Host, commentator and keen snowboarder Selema Masekela has joined the Board of Directors at Burton. Selema's love for action sports, work highlighting lack of diversity, and work on improving diversity in the industry make him a good addition to the Board.
Press Release:
Burton Welcomes Selema Masekela to its Board of Directors
Burton is proud to welcome Selema Masekela to its Board of Directors, a group of trusted advisors who provide valuable guidance to the world's leading snowboard company, which is privately owned by Donna Carpenter.
"For several decades, Jake and I have consulted a small group of trusted advisors to guide and challenge us as we led Burton through ups and downs," said Donna Carpenter, Chair of the Board and Owner of Burton. "We were so young, and neither of us had run a company, a brand or a sport before – we were literally learning as we built Burton. Jake always half joked that he didn't have a boss – except the Burton Board. He wanted the board to give him candid feedback, and he took their advice and constructive criticism to heart. As our three sons got older, they also started participating in our board meetings. At our most recent meeting in November, George, our oldest son, presented the idea of having Selema join the board, and we're so very honored he accepted the position."
Donna goes on to explain how Selema has become a mentor to George over the past few months, and the two connect often to talk about ways to make Burton and snowboarding more diverse and inclusive.
"Selema is revered in the action sports community because his genuine love of snowboarding, surfing and skateboarding shines through everything he does. At the same time, he speaks truthfully about where our industry falls short and uses his voice to advocate for those who are underrepresented. These are ideal qualities to have on the Burton Board of Directors since we look to all members for honest guidance on our overall vision and strategy. Selema's experience in action sports will bring a unique perspective to the board as we work towards a new era of Burton that is more inclusive for all."
Selema's personal and professional experiences will bring a wealth of wisdom to the Burton Board of Directors. He is a beloved commentator, journalist, host, and Emmy nominated producer best known for his work across VICE, E!, ESPN/ABC, Nat Geo, Red Bull Media House and beyond. His podcast, "What Shapes Us," allows his relentless curiosity as a narrator of the human experience a space to have conversational exchanges with a wide landscape of dynamic and interesting individuals. Selema thrives as a Black man who has historically been 'the only' in the spaces of action sports and entertainment. The son of South African jazz legend and activist Hugh Masekela, Selema's roots are as South African as they are New York City and San Diego. In addition, he is the co-founder of Stoked Mentoring, an organization dedicated to mentoring at risk youth through action sports, a mission that is complementary to that of the Chill Foundation, which Jake and Donna founded 25 years ago.
"I fell in love with snowboarding on the first day I rode at Snow Summit in 1988," says Selema. "I've continued to love snowboarding ever since, despite the weird looks and often snide remarks I endured in lift lines around the world where most of the people standing in them don't look like me. From early on in my career in the snowboarding industry, Jake Burton acted as both a mentor and friend to me. Being seen by Jake opened many doors for me that I am eternally grateful for. To now have a seat at the table of the company that bears his name is truly humbling. I look forward to getting to work alongside George, Donna and the entirety of the Burton team in further expanding the landscape of this beautiful thing we love called snowboarding."