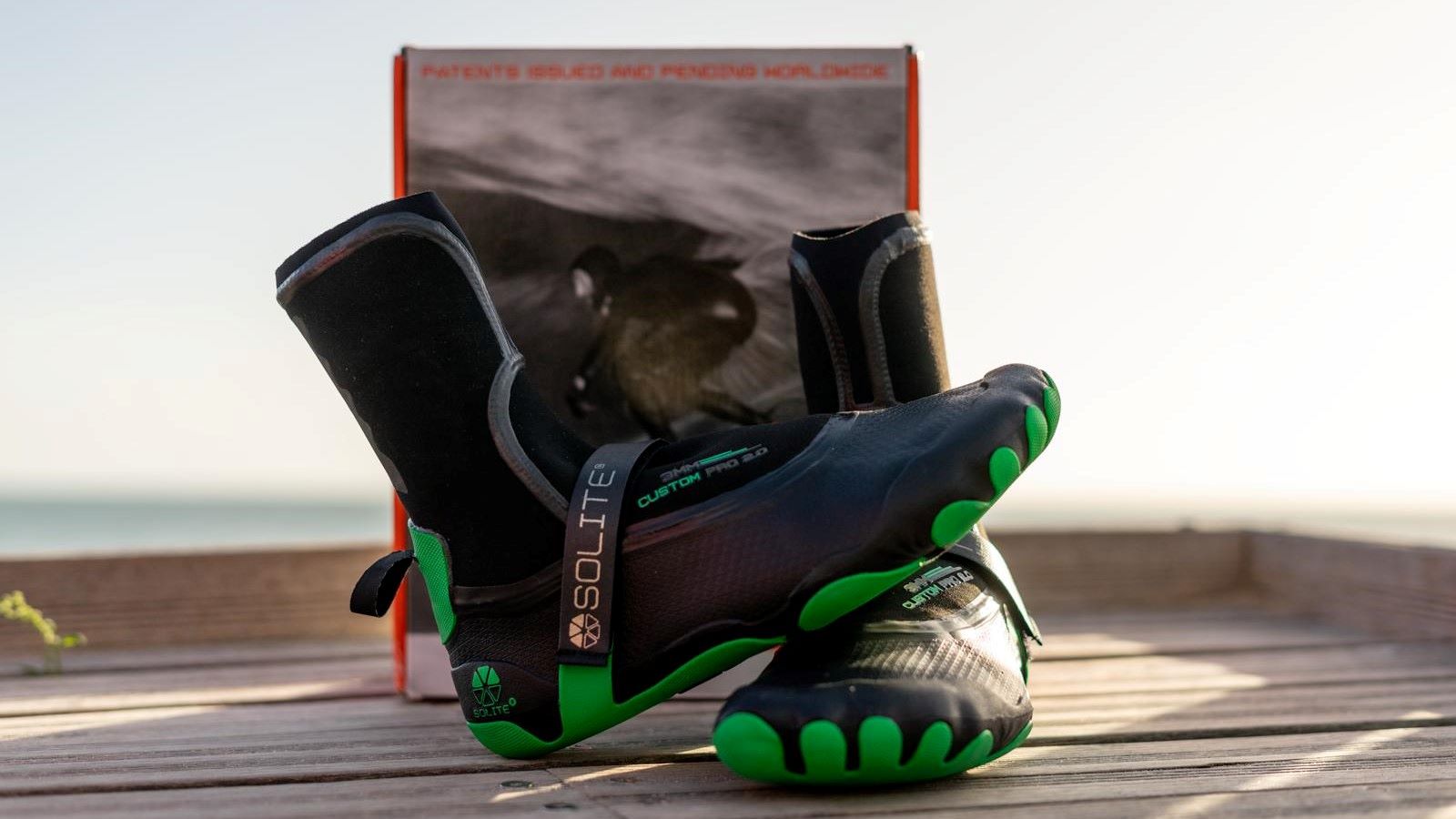 Solite Innovations To Be Distributed Throughout Europe By Surfcloud
US watersports brand, Solite Innovations is to be distributed throughout Europe in a new partnership with Surfcloud – initially to distribute their boots, gloves, and hats. 
Press Release:
Surfcloud is proud to announce that was appointed the new European distributor for Solite Innovations (excluding Scandinavia), starting this upcoming winter selling the best watersports boots, gloves, and hats in the world.
Solite Innovations LLC was created by life-long cold-water surfers Jamie Meiselman and Tyler Callaway. Both spent their formative surfing years in the Northeast US, where thick wetsuit boots and gloves are a necessity for most of the year.
Meiselman spent much of his career in the snowboarding industry, running the boot division for Burton Snowboards and several other market-leading snowboard brands. Callaway has been in the surf biz for decades, most notably establishing and running FCS Fins/Accessories in the Americas. Solite is a bi-coastal company, with Callaway based in California, and Meiselman in New Jersey
Solite wetsuit boots are the result of over 5 years of research, development, and testing in the harshest cold water and tropical lineups around the world. From mid-winter Maine to low-tide G-Land, we've been fortunate to utilize some of the world's best surfers to test and refine our boots, and we are thrilled to unleash our technology to the masses.
"Our quest to perfect our product is endless. We continue to innovate, develop, and release new features and products."
For further information please contact Surfcloud via our customer service ([email protected] /[email protected] ) or +351210998837