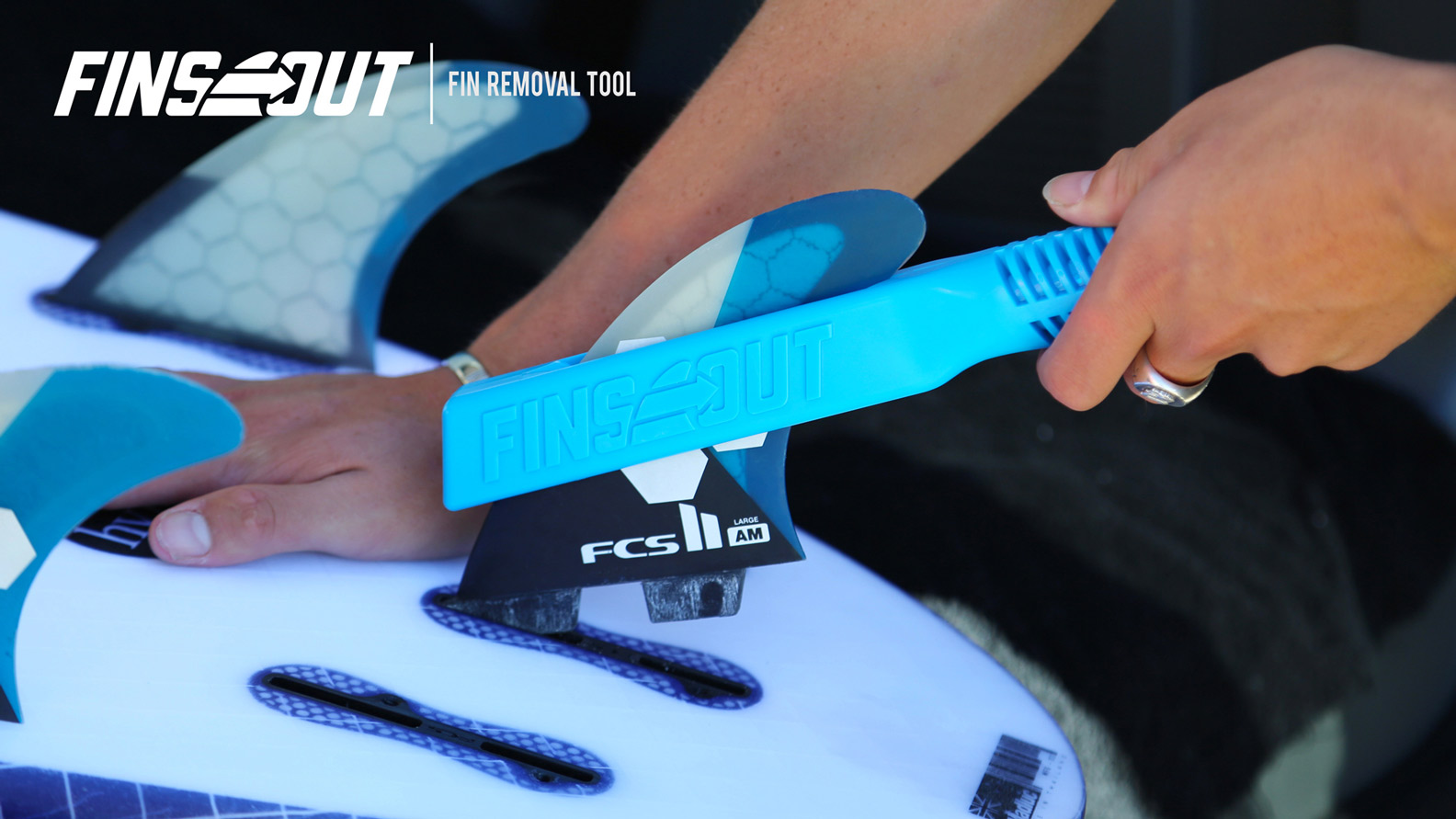 Surf Hardware International Signs Global Distribution Deal With Fin Removal Tool Co Finsout®
Surf Hardware International, home to FCS, Gorilla, Hydro, Softech, Headhunter have signed a global distribution deal with a new product in the surf market, Finsout®, a surfboard fin removal tool.
Press Release: FINSOUT and Surf Hardware International (SHI) have signed an exclusive global distribution agreement to bring the new Finsout® fin removal tool to surfers the world over.
The patent-pending design, which enables you to change your FCS II fins with a simple flick of the wrist, was released earlier this year to universal acclaim from core and professional surfers alike.
FCS Brand Ambassador and former WCT competitor Richie Lovett commented, "As someone who likes to change my fin set-up almost every session, this tool now makes that process so much faster".
With SHI having offices in the USA, Europe, Japan and Australia, and distribution in over 60 countries worldwide, Finsout® inventor Kris O'Brien is understandably stoked to have signed an agreement with the largest distributor of surf accessories in the world.
"To have access to the distribution resources of such a well-established company means the Finsout® tool will now be available wherever FCS II fins are sold", O'Brien said.
Finsout® will be available through Surf Hardware International stockists worldwide from November, 2018.
For sales enquiries contact: Drew Quinnell on [email protected]