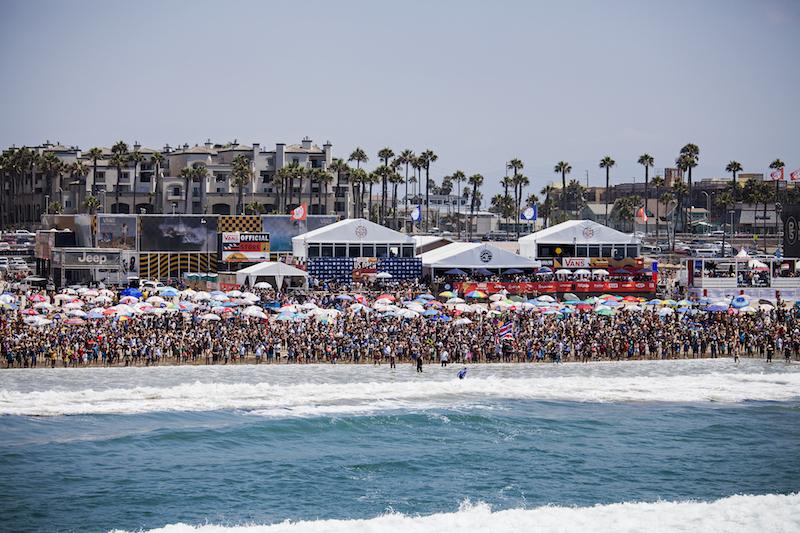 Vans US Open Of Surfing To Gather World's Best Action Sports Athletes To Huntington Beach
The Vans US Open of Surfing will bring the world's best action sports athletes to Huntington Beach on July 28 – August 5. The week-long event will include surf, skate and BMX competitions plus a range of other activities for all ages bringing a carnivalesque atmosphere to the infamous Californian beach.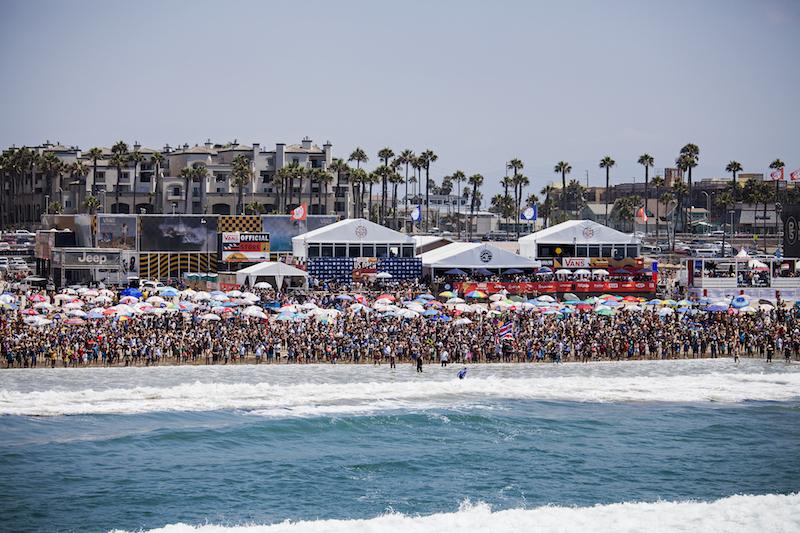 Press Release: Huntington Beach, Calif./USA (Thursday, July 5, 2018) -The Vans US Open of Surfing will return to the southside of the Huntington Beach Pier this summer to host the world's best action sports athletes from July 28 through August 5, 2018. The weeklong summer festival will showcase the best in surfing, skateboarding, and BMX, while providing engaging beach activities for the entire family to enjoy.
"Creative expression is at the heart of everything we do at Vans, and the Vans US Open is the perfect venue to unleash the vibrant creative spirit that fuels the athletes, artists, musicians, and of course, the fans," said Kristy Van Doren, Vans Senior Director, North America Brand Marketing. "We're honored to partner with the Huntington Beach community to produce an immersive festival that inspires incredible world-class athleticism and artistic collaboration for everyone to be a part of."
This year's surfing competitions include the highly-anticipated World Surf League (WSL) Women's Championship Tour (CT) event, the men's WSL Qualifying Series (QS) 10,000 contest, and the men's and women's Pro Junior event.
The WSL Championship Tour is the world's premier surfing series and crowns the World Champion at the conclusion of each season. A star-studded lineup of competitors at the Vans US Open of Surfing, Stop No. 7 of 10, will feature California's own Lakey Peterson (USA), Courtney Conlogue (USA), Sage Erickson (USA) and newest resident Caroline Marks (USA) vying for valuable points at home. This marks the eighth year that Surf City, USA has hosted the women's CT. Erickson is gearing up to defend her title but will have to take on former event winners Peterson (current World No. 1) and Brazil's Tatiana Weston-Webb (current World No. 3).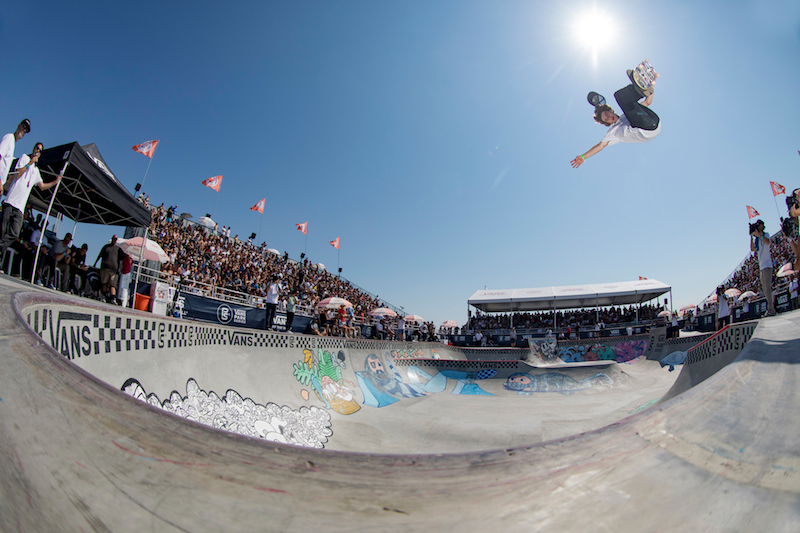 In addition to the elite CT, the men will battle for 10,000 points on the WSL Qualification Series (QS). The likes of hometown heroes Kanoa Igarashi (JPN) and two-time US Open winner Brett Simpson (USA) will do battle in the southside arena alongside top QS threats such as 2018 standout Mikey Wright (AUS). The event draw will feature members of the elite men's Championship Tour, including Joan Duru (FRA) and Patrick Gudauskas (USA). 2018 CT Rookies Tomas Hermes (BRA) and Michael February (ZAF) will also compete for the prestigious win in Southern California.
Also in attendance will be the top Pro Junior talents set to stake their claim at the iconic beach break after a Hawaii-surfer sweep in 2017 by Brisa Hennessy (HAW) and Cody Young (HAW). This year, a strong North America contingent is on hand to keep the event titles on home soil, including two of 2018's most in-form surfers, Kirra Pinkerton (USA) and Crosby Colapinto (USA).
Across the sand, an exciting battle of professional skateboarding awaits as the Vans Park Series, the premier competition in park terrain skateboarding for men and women, meets in Surf City for the third qualifying stop on the 2018 VPS Pro Tour. Featuring a new expanded women's Pro circuit, the Vans Park Series welcomes all prospective women competitors to enter for their chance to skate in the World Championships. The Vans Park Series Pro Tour will determine pivotal Men's and Women's rankings in the race to the Championships, while the Vans Park Series Continental Championships slates to crown a new Americas champion, challenging qualifying regional men and women competitors to claim glory on their home turf.
For BMX fans and longboarding enthusiasts, the Vans BMX Pro Cup Series will charge in full force, offering record-breaking BMX maneuvering by the world's most talented BMX riders in the industry, while the Vans Joel Tudor Duct Tape Invitational longboarding series re-emerges with its first-ever all-women division, showcasing style and grace from the best female loggers in the sport. With activities and workshops scheduled every day beginning July 28, Vans US Open will ignite a plethora of live action summer entertainment, including surfboard shaping workshops, live art installations, customization workshops, music lessons, movie nights and much more. Stay tuned for the full schedule of events at VansUSOpenofSurfing.com.
Recognized as the largest professional sports competition and action sports festival in the world, the Vans US Open of Surfing is currently sanctioned and operated by the World Surf League under license from IMG, the event owner. Official partners of this year's event include Vans, Swatch, Jeep, Airbnb, Michelob ULTRA, Hydro Flask, LifeProof, Jose Cuervo, Barefoot Wine, Woolmark, BF Goodrich, Harley-Davidson, Peet's Coffee, Red Bull, U.S. Army, Slowtide, CLIF Bar, U.S. Marine Corps, Let it Block Sunscreen, Tea of a Kind, Flowater, and Frontier Communications.