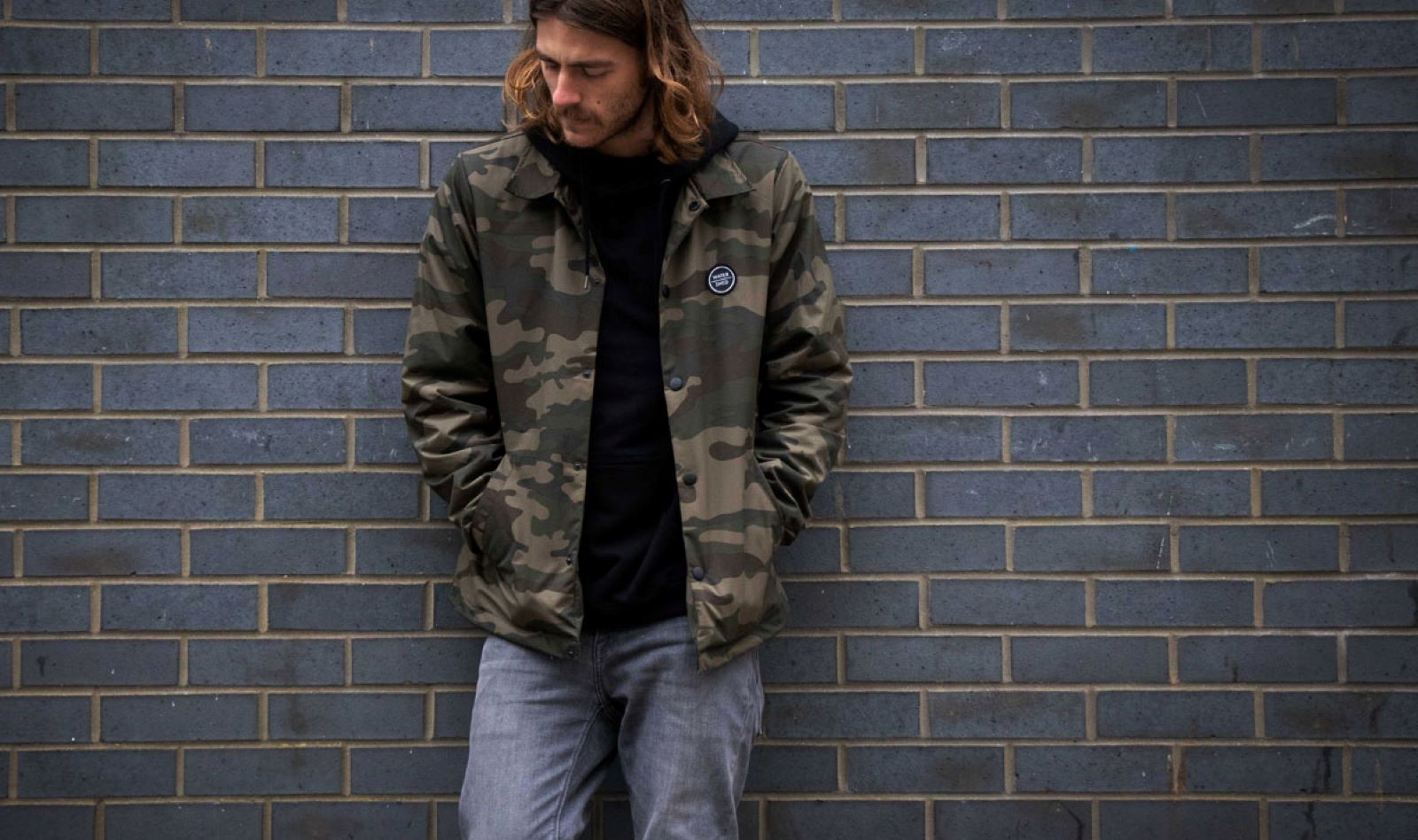 Watershed: Innovative Retailer Award Winner 2019
Boardsport SOURCE caught up with James Wright, co-founder and co-manager of Watershed, a surf brand based in Newquay, Cornwall. Last year, they won an Innovative Retailer of the year award, which reflects their hard work, creativity and adaptability in an ever-changing industry. 
Tell us a bit about the Watershed Brand and who's on the management team.
As a small yet growing independent brand and business, our team have has evolved over the years as we have undertaken different projects and implemented new ideas. With myself (James Wright) and Jake Patterson at the helm. Today we are in our new Newquay location at 36, East Street as a small yet effective team of four people still managed by myself and Jake.
Last time, you mentioned your marketing strategy involved pop-up shops. Is this something you're still doing? How effective were these popups?
Pop up stores are great. Since we last spoke, we have had a pop up at Boxpark, Shoreditch to showcase our collaboration with 'The Quiet Life' LA and longer lease pop up stores in Falmouth and Truro, closer to our Newquay home. Pop ups work, they're not only good for driving sales but an incredible marketing exercise. It enables us to reach new customers and markets and show them what Watershed is all about.
Congrats on the Innovative Retailer Award, could you elaborate on the specifics?
There are no two ways about it. Creating and running a small business and brand is hard. Over the past 8-9 years, when I believe a lot of people would have given up, Jake and I have always, somehow found a way through. We've done this by being reactive and discovering new ways to design, source, create and get products to market. There are many risks in a stock business such as ours, as a lot of money can become tied up in stock at any one time. Through planning, organisation and a lot of hard work, we have found ways to minimise the risk and turn products round quicker. Inspiration comes from a few different directions. For me, classic California surf and American culture, late 90s and early 2000s skateboarding, movies and tattoos. For Jake, he has a passion for good clean design, classic German cars and surfing.
I noticed your 'Next Generation' collection on your website homepage, can you tell us a bit about the surfboards and the design process behind them?
Since day one, Jake and I designed the boards we wanted to surf. User friendly, retro templates that'll give that soulful glide and work in anything from knee high ripples to overhead waves. After the designs and aesthetics are conceived by myself and Jake, the shaping genius, Luke Hart, gets to work and brings the boards to life. Through demand we have also designed some more performance shapes and are offering both PU and EPS construction in our boards. Like with anything else, there are trends in surfboards. We have seen the rise and fall in popularity of the Mini Simmons and a huge resurgence in the mid-length single fin which I believe is now here to stay. Through all of this, classic longboards and fish are solid templates. The high-volume shorter boards are super fun to design and surf with our newest model 'The Villain' gaining a lot of traction at the moment.
Which products are your bestsellers? Do you think these are reflective of industry trends?
Our stand-out, best-selling line of products are our backpacks. We, of course, didn't set out to be a 'backpack brand' but they have been our bread and butter for years now. Any business needs these winners to facilitate what I call the fun stuff: Putting together clothing collections and designing surfboards. After this, clothing and headwear sell all day every day both online and in store. We now sell way more custom surfboards off the shelf with the She Captain and the Shegg currently leading the pack.
And finally, the unavoidable question. Do you think Brexit has and will have an impact on your business?
I honestly don't know at this stage. An indication of an immediate negative effect came from one of our wholesale customers in France, who are keeping a close eye on Brexit to make sure it is still viable for them to stock Watershed products in their store. We'll see. I believe we're all better together and the split feels like a very backwards move.
Feel free to add anything else…
All I'd like to say is to thank everyone single person that's supported us over the years. In the grand scheme of things this project of ours is still very young and there is so much more to come.