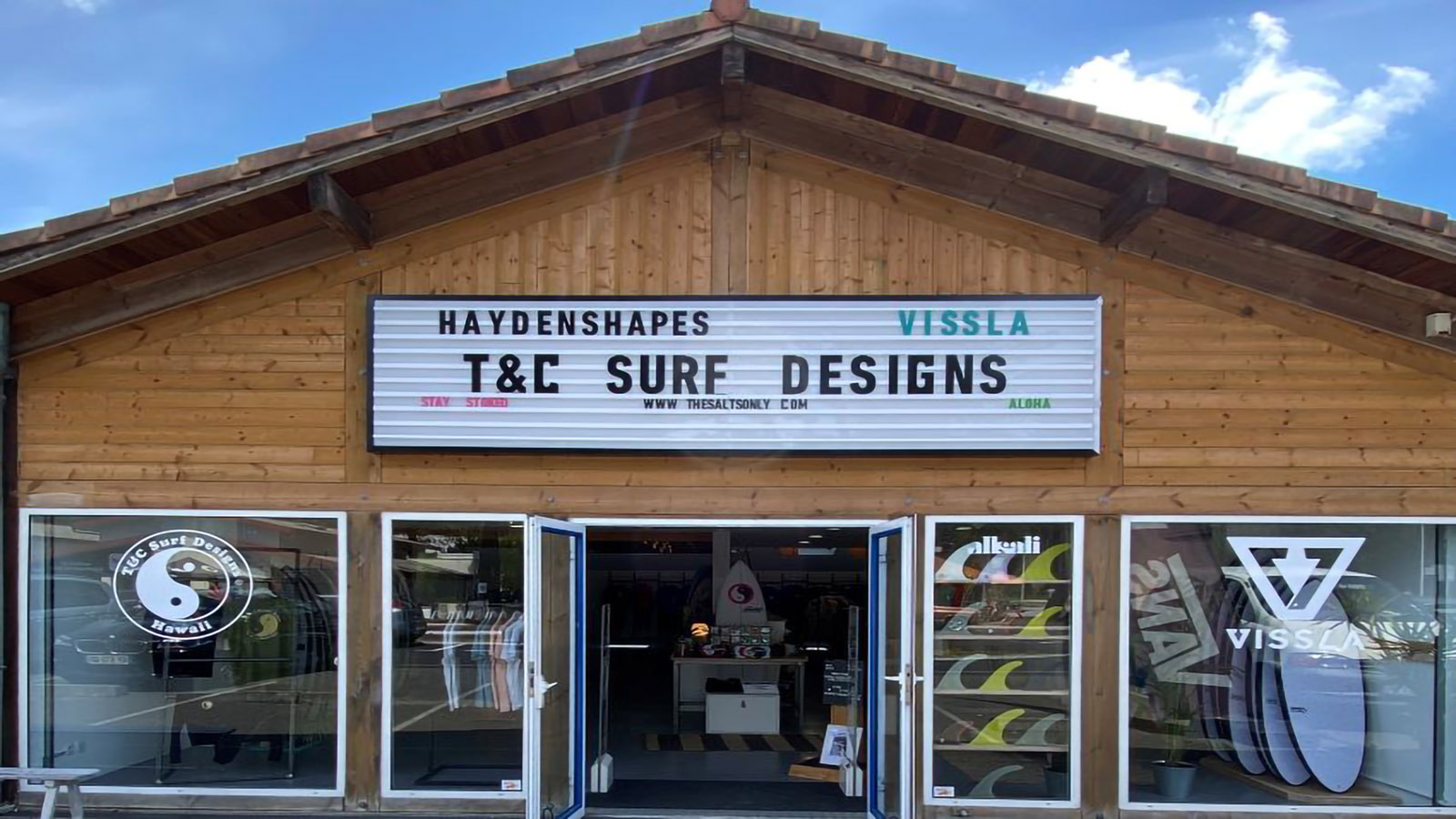 Wilco Prins Talks Licensing Town & Country In Europe
SOURCE caught up with Wilco Prins, Founder of The Salts Only, to talk about how and why him, Stephan Moretti and Arnaud Touix decided to license Town & Country in Europe. T&C has returned to Europe after 15 years and is undergoing a relaunch in partnership with The Salts Only.
Wilco, please tell us about your background and your time at Rip Curl.
At the Salts Only, we are part of a partnership of 3 (inspired by the book Salts & Suits by Phil Jarrat). Stephan Moretti, he's been working at Rip Curl for over 20 years amongst other roles, such as the Chairman of Mountainwear, Head of Surfwear and Creative Director. Stephan has also worked with Rossignol, Rusty, Roland Garros and Adidas. The second person is Arnaud Touix, who has great experience in selling technical products from Surfing Europe.
The first time I worked for Rip Curl was as a trainee in 1996 and I started full time in 2000. After 13 years in different marketing, product and sales functions I became the President CEO for Rip Curl Europe. Rip Curl has been a great experience and a lot of people will remain friends for life. Being able to work closely with the founders has also been an amazing opportunity to learn the ins and outs as to why Rip Curl has been such a successful independent surfing company for 50 years.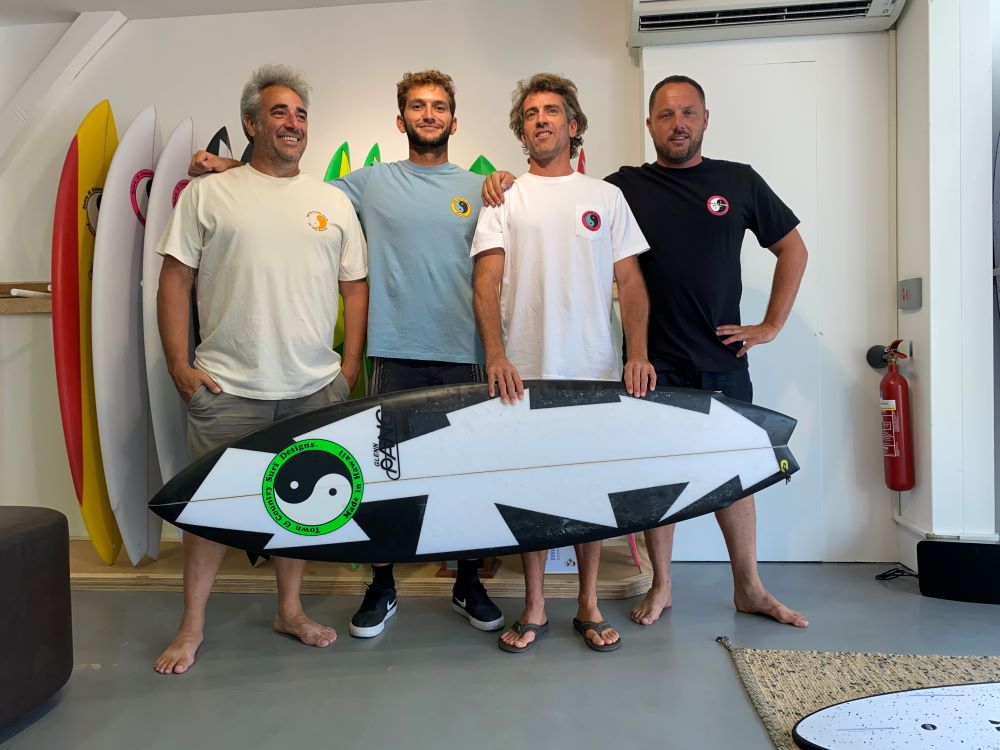 Why did you choose to license Town & Country?
Town & Country Surf Designs disappeared about 15 years ago from the European landscape and has always kept a core and pure image. That is why we reached out to Adam Borello, Graig and Linda Sugihara, the founders of the brand. We utilised one of our good contacts and we started talking. Their business model in Hawaii is a direct to consumer business based around surfboards. The strength of the brand, our willingness to create excitement in the marketplace and the great mutual contact resulted in us coming to an agreement to relaunch the brand in Europe.
Please tell us about their history
T&C will celebrate its 50th anniversary next year. Craig founded the Town & Country Surf Shop in Pearl City, Hawaii in 1971. Since its inception, T&C has played an important role in the innovation and progression of surfing. Larry Bertlemann, Sunny Garcia, Johnny Boy Gomes, Matt Archbold, Nathan Fletcher, J.O.B. Mikala Jones are only part of the impressive list of surfers that represented the brand over the years. Today, WCT veteran Kekoa Bacalso, WCT surfer Brissa Hennessy and WSL Big Wave World Champ Billy Kemper continue the legacy of the Hawaiian label.
Why was now the right time to renew the license in Europe?
First of all, I do not think there is a right or wrong time for starting a new brand. The global impact of the Coronavirus is obviously creating an unprecedented situation for any country in the world. All the same, there is always room for an authentic brand that proposes premium products with a great service.
What I do know is that there are more and more surfers and that the major brands are suffering, because they are focussing on a lot more things than their brand and products. Technical and lifestyle surf products have done incredibly well throughout June and July. To me, this sounds like there is room for a brand that is doing it for the right reasons, with a full priced premium positioning.
How will the brand be working in Europe?
The business model we defined before we started talking to T&C is a model that will have an important DTC business and selection of around 30 doors in Europe.
When we started talking to Arnaud Touix, who was already doing Rusty, Alkali and Hayden Shapes, we believed it was a lot more efficient to create a multi brand DTC platform, www.thesaltsonly.com. Together we are stronger with some really strong labels that will live in their unique spaces. We just opened our The Salts Only flagship store in Hossegor, which we will be fine-tuning over the near future in order to create a unique experience. We are going to put in place a system that will allow you to lease a surfboard, which comes with insurance. https://www.lab-boardstore.com/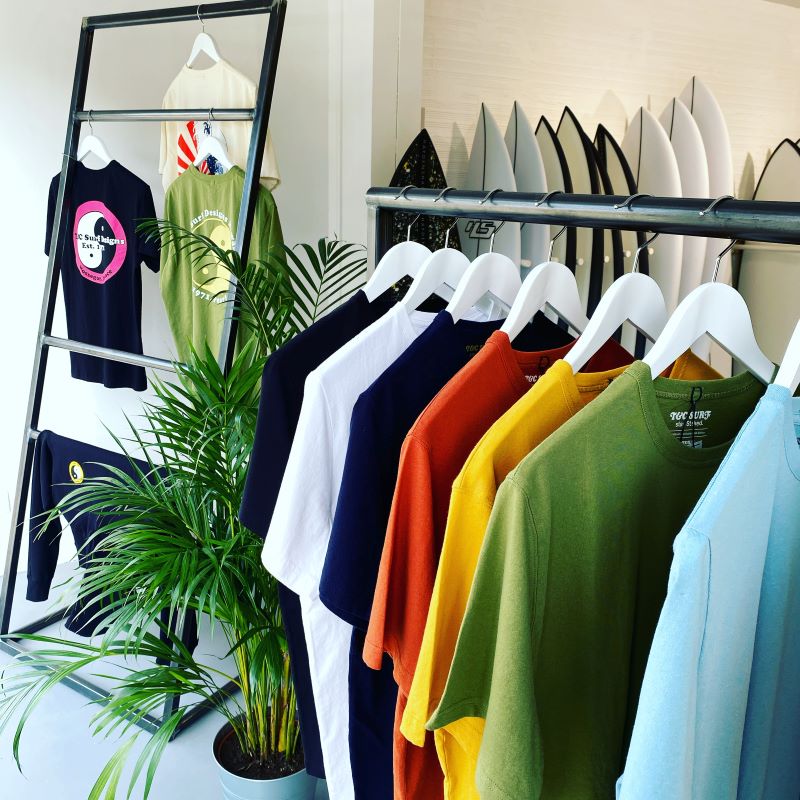 What are the key product categories for the brand?
Obviously, surfboards are the key product of T&C. Glenn Pang and Tommy Tanaka are the two shapers we will be pushing. We produce the boards with Johnny Cabianca and Mikel Agote in Zarautz, Spain. In Surfwear, we develop our own products for Europe. For our fleece and tees we use recycled, traceable, durable cotton. Products we develop with C.E.R.CL.E., we developed a range of volleys and technical boardshorts out of the leftover fabric that is currently in the factories. There's a significantly higher volume of leftovers than usual due to brands cancelling monstrous amounts of products at the start of the COVID crisis.
Our goal is to seek the right balance between sustainability and technology. For example, today PU and EPS boards remain the best technical solution. In clothing it is obvious that we need make our footprint as small as possible. Next year will be the 50th anniversary of Town & Country Surf Designs and we will celebrate this with a number of great initiatives throughout the year.
How's starting a brand in the 'new normal' been for you?
We were lucky because we didn't push any buttons before the lockdown. We used the lockdown to work on our different projects and launched everything in June. I would not use the term 'new normal', because there is nothing normal about what we're going through. Starting a brand today means adapting ourselves day by day. It impossible to foresee what is going to happen, so we are focussing on making great products without taking any unnecessary risks.
What opportunities do you see in the market currently?
We believe there is room for a premium authentic brand with qualitative, durable and technical products. There is no lack of surfers and our goal is to offer products adapted to any surfer and our tagline is "to create a smile in the water". T&C has a great history and it is our mission to create excitement around the brand, not only within the generation that knows T&C, but especially with the younger generation that may not necessarily know the brand in Europe.