Solo Exhibition By RVCA Artist Ramzi Adek In Biarritz Gallery
Ramzi Adek's street art is far from 'adequate' as an exhibition showcasing his art opens Friday October 11, 2019 in Biarritz. As well as displaying Adek's art, the exhibition includes music and a cocktail and wine selection.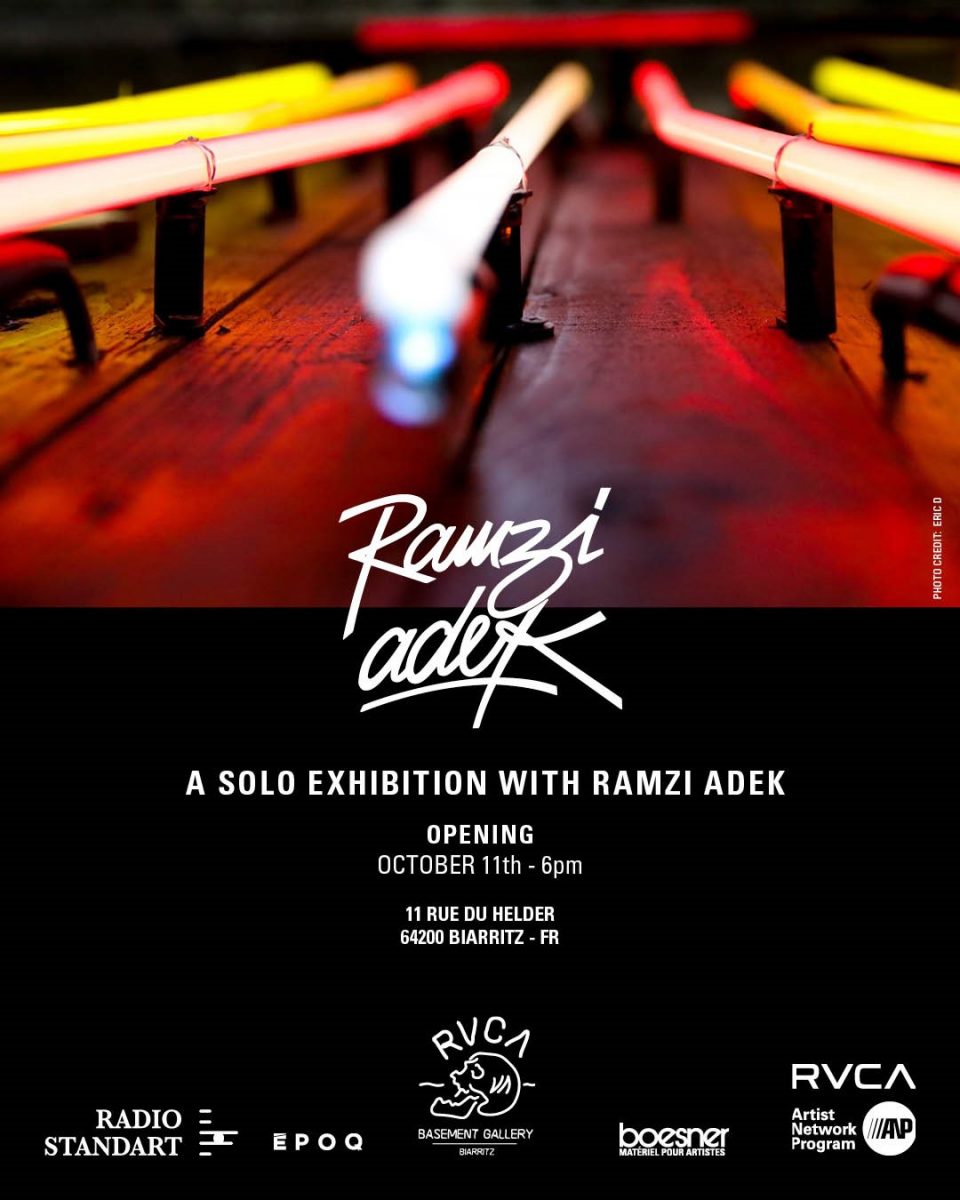 Press Release:
RVCA is pleased to invite you to a solo exhibition with French artist Ramzi Adek from Paris, next Friday, October 11 at 6pm.
We will discover his pop art world from paints to sculptures, and two revisited carousel cars as the main attraction.
The street Artist @ramziadek – also known as Ramzi, was born in 1976, in Aix en Provence (FR) to Nubian Tusinian parents. By 13 he was adopting the street 'tag' 'Adek ' (an abbreviation of 'Adequate' thus poking fun at the usual street artist tags which tend to be boastful), and secretly painting murals in the streets where he lived on the outskirts of Paris, traditionally an area of poverty and immigrant families. As he grew older, his passion for Chicago house music led to his success as a promoter and party organiser, and then DJing and setting up his own record labels, 'Dirty Musik' and 'Bossley Records'. However, he never forgot his original enthusiasm for graffiti and street art, and still craved this outlet for his creative expression, so secretly painted occasional murals on the streets of Paris.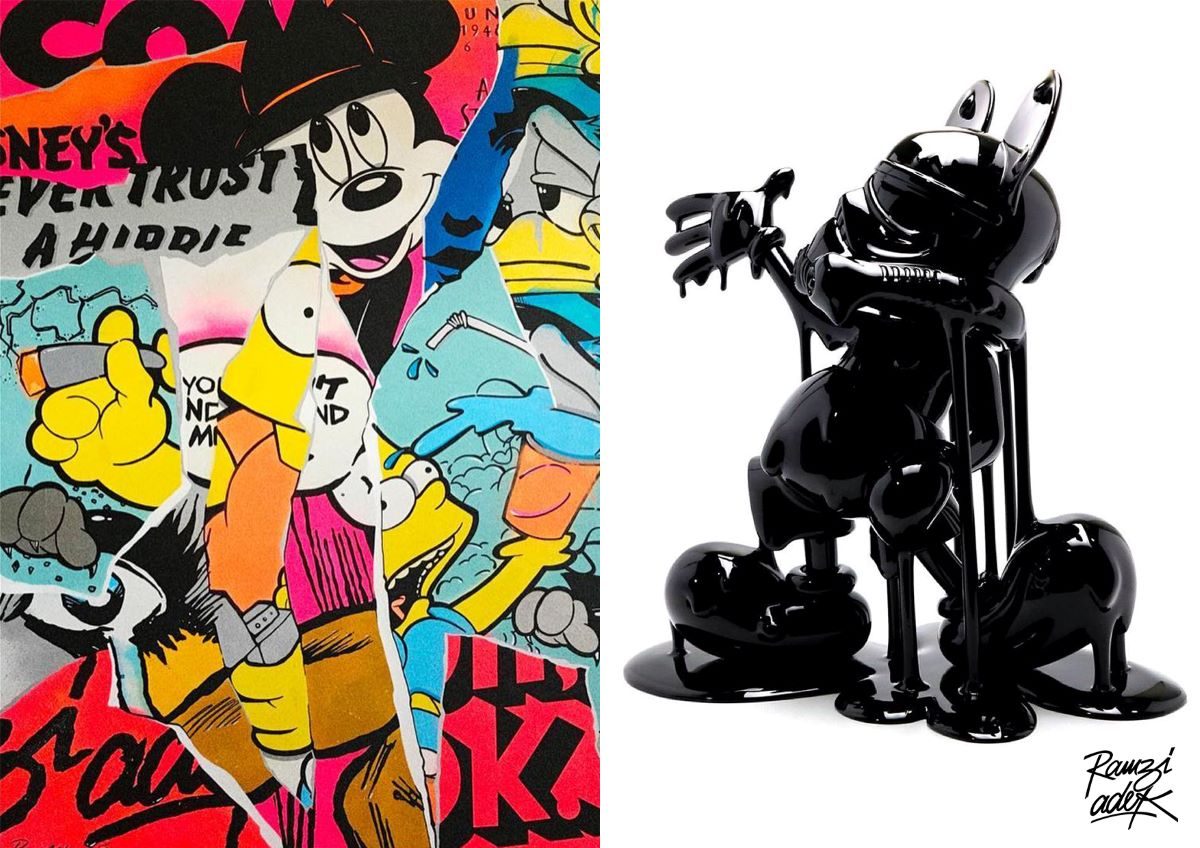 RVCA Basement Gallery
11 rue du Helder
64200 – Biarritz (FR)
Music by Radio Standart
Cocktails & Wine selection by EPOQ