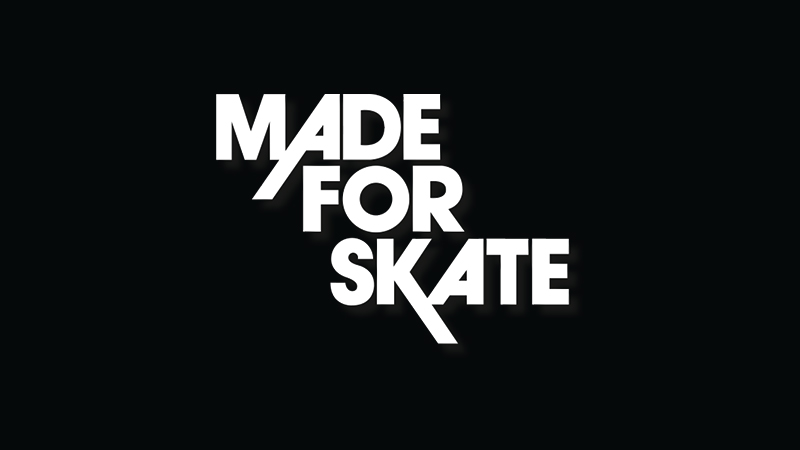 House Of Vans Announces 'Made For Skate' Book Relaunch
House of Vans will host the relaunch of an anniversary special edition of the best-selling book after a decade along with a historic skate shoe exhibition which will feature thirty iconic shoes from multiple brands.
House of Vans London presents
Made For Skate – Celebrating 30 Years of Signature Skateboarding Footwear
Special guest: Geoff Rowley
Launch night: 21st November 2019
18:00 – 22:00
Press Release: The best-selling coffee table book 'Made For Skate: The Illustrated History of Skateboard Footwear' is back! Launching at House of Vans London on November 21, 2019, ten years after its original release. Returning as a limited anniversary edition featuring more than 200 new pages and updated content. The book launch with be accompanied by a 'Made For Skate' historic skate shoe exhibition.
The 'Made For Skate' exhibition will display 30 iconic signature skate shoes from multiple brands, with a particular focus on Geoff Rowley's illustrious 20-year career on Vans, the man himself will be in attendance on the launch night. There will also be a preview of the new Vans X Skateboard Museum Berlin Rowley Pro Heritage collaboration. The showcase will remain open to the public at House of Vans London until December 15, 2019, before traveling to destinations across the globe
Available now for pre-order with a November 5, 2019 publishing date, the new edition of 'Made For Skate' adds a special focus: The 30-year history of signature skateboarding shoes – starting with the Etnies Natas Kaupas and Vans Steve Caballero models in 1989 – is told like never before through expert interviews and images of original shoe designs across three decades. The authors also made sure to include new shoe brands into their chronicle of skate kicks.
The physical manifestation of the culture and creativity at the heart of the Vans brand, House of Vans fosters a rich heritage strongly committed to action sports, art, music and street culture. For further information, please contact [email protected].
For exclusive House of Vans London updates sign up to the newsletter, and follow @HouseofVansLDN and #HouseOfVans.
House of Vans London
Leake Street
Arches 228 – 232
Station Approach Road
SE1 8SW
The House of Vans is where "Off The Wall" lives.
It's a place where imagination lets loose over concrete bowls, art installations, workshops, and concert stages, inspiring every person who runs, rolls, or stomps through its door. With permanent spaces in Chicago, Illinois and Waterloo, London, as well as pop-ups around the world, the House of Vans is home to the creativity that moves us. Houseofvanslondon.com.
About the Book
In the skateboarding universe, the evolution of riding technique, skateboard decks, graphics, and art are well documented. Before the launch of Made For Skate, however, skateboard shoes have received little attention. Made For Skate tells the story of skateboard footwear as seen through the eyes of those who lived it.
Along with the classics by companies such as Vans, Airwalk, Etnies, and Duffs, it features hard-to-find and one-of-a-kind shoes that emerged throughout more than five decades of skate history, all photographed superlatively. This book provides an exhaustive overview of the history and styles of skate shoes, including the background story of how key design features such as the lace saver provided protection and functionality. Skate personalities we meet include Stacy Peralta, Lance Mountain, Tony Hawk, Rodney Mullen, Steve Caballero, and Natas Kaupas. The book also shines the spotlight on shoe designers such as Airwalk's Walter Telford and Nike's James Arizumi, as well as skate artists including Jeremy Fish, Todd Bratrud, and Andy Howell. The enhanced 10-year anniversary edition adds new chapters to the story of skateboard shoes, including the oral history of 1980s mega-brand Airwalk as told by former designers and employees, as well as the true origins of the best-selling Osiris D3 shoe that was recently the focus of beef between shoe designer Brian Reid and rapper/model A$AP Rocky.
Created by Jürgen Blümlein with photography by Cap10 and written by Dirk Vogel, the 636-page, English-language volume will be published on November 5, 2019, by Gingko Press independent publishers in hardcover at $59.90 (€59.90 in Europe) recommended retail price.