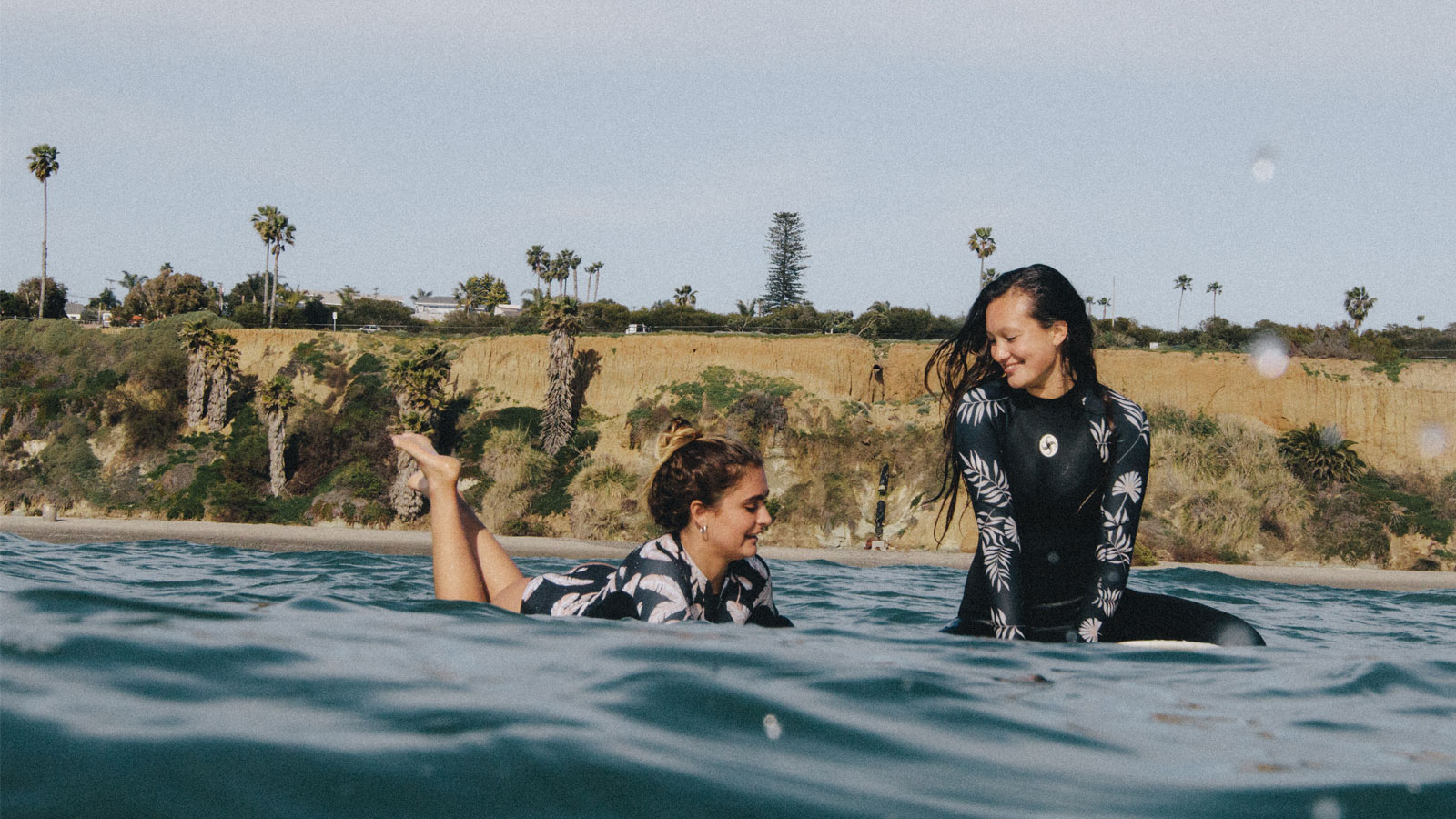 The Evolution Of Vissla's Younger "Sisstr", Sisstrevolution
Vissla has become a powerhouse in the surf apparel and wetsuit market since starting out a few short years ago. And it was thanks to their customers' constant badgering for a female offering from the brand that Sisstrevolution was born. Derek O'Neill runs Vissla/Sisstrevolution/Amuse Society parent company Stokehouse Group in EMEA and we speak to him about the brand which set out to be the younger "Sisstr "of Vissla.
Tell us what's going on with Sisstrevolution?
When we started the Stokehouse Group, we initially began with only Vissla in the men's apparel and wetsuits space, which was very successful right out of the gate. Amuse Society was born soon after, but that was created for a beach fashion girl that's always on the move. Our clients continuously asked us for Vissla girls product, but that just didn't feel right at the time. Sisstrevolution came about because we called it our Sisstr to the Vissla project, and because it is part of our constant evolution as a group.
Who is on the management team and what are their backgrounds?
Primarily driven from California, the brand is using our internal Stokehouse teams, and most of us have been heavily involved in the female surf business in the past, but we are bringing new talent into our organisation and we are excited to see them develop. When we started our group we were able to source an incredibly talented team for Vissla and Amuse Society, and now we are spreading out further in girl surf.
Which have been your best performing regions since starting out?
In Europe, we have seen a very good reaction from all the regions. Most of the retailers are ready to welcome a new fresh brand that's targeting the young, modern surf girl. We are now present in more than 150 accounts in Europe, with some countries leading the charge (France, Spain, Portugal, UK, Poland, Portugal, Netherlands, Greece, Germany, Denmark). Most of the stores we are present in are also carrying our men's surf brand, Vissla. We want to keep it tight so that the brand demand drives girls into those stores.
How has your target demographic changed since your beginnings?
It hasn't changed since the beginning, we are targeting the young, modern surf girl who surfs or will learn to surf, and who's inspired by the beach lifestyle. Our target age range is 12 – 25. The Sisstr girl is going on surf trips with her crew, diving into the ocean, and going on hikes.
How do you feel the market for surf products has changed over the last few years?
We feel the women's market was in need of a female focused, standalone surf brand, and Sisstr is probably the first brand that has launched with this philosophy in mind for a long time. There are more and more girls in the water riding shortboards, longboards and having fun with their friends. Those girls are looking for fresh new brands that align with their lifestyle, and this is where Sisstr comes into play.
Where do your wetsuits sit in the market?
We've been really successful with our first wetsuit range. Our 7 Seas Sisstr wetsuits are a female version of our already famous Vissla 7 Seas range, using the same materials and bringing the same quality to the market. We are offering a full wetsuit range from wetsuit jackets, perfect for the long summer days, to 5/4 hooded wetsuits, for the girls who want to stay warm and comfy during the coldest winter months.
What have been your most successful marketing or retailer initiatives over the last 12 months?
Our most successful event to launch the brand to the core surf girl audience has been the sponsoring of the female part of the Vissla ISA World Junior Surfing Championships. This is one of the most followed events for the global core surfing community and it's been the perfect way to introduce the brand. We feel that the next wave of 12 to 15 years olds are going to be absolutely scary – they surf incredibly well, and two or three years from now, that wave is going to redefine women's surfing. We will renew this partnership this year again at the ISA World Juniors.