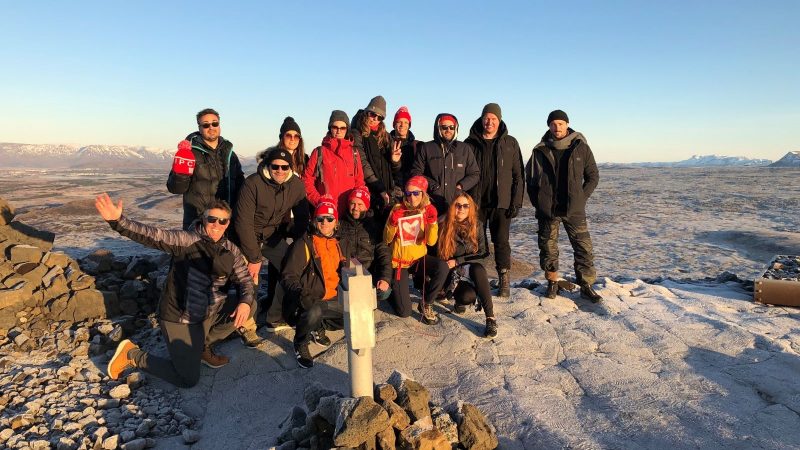 Rip Curl Launches 20/21 Winter Range In The Arctic
The European Rip Curl team spent a week somewhere in the Arctic to reconnect with the brand and its values to launch the 2020/21 winter range; the trip also allowed the team to research and gather inspirations for the next winter collection.
Press Release:
Rip Curl Europe Organises Its Winter 2020/21 Range Release "Somewhere In The Arctic"
For the first time since its creation in 1969, Rip Curl organised a winter range release at the end of November "somewhere" near the polar circle in northern Europe.
More than 70 European staff and agents found themselves in polar conditions for an intense week of work, punctuated with unique experiences. Having the opportunity to discover this grandiose region with its exceptional landscapes made the "range release 20/21" event a memorable experience for all.
In order to make the most of the daylight, Rip Curl came up with a new work format involving workshops from 7am to 10:45am and from 4pm to 7:30pm. The fast pace and sub-zero temperatures did nothing to discourage the Rip Curl staff: Daily surfing, trekking, scuba diving, product testing and discussions with locals for everyone.
"As far as I'm concerned, we are still the ultimate surfing company and I could not think of a better place for combining the search, winter and cold-water surfing. Our sales teams must be fully connected with the brand, its principles and its values. As well as presenting the new collection, as usual, we wanted to boost team cohesion and corporate culture, and re-energise and motivate our sales teams. Objectives that were well and truly met during this seminar thanks to a unique experience," explains Mathieu Lefin, President of Rip Curl Europe.
An inspiring immersion in a magical country, where the environment influences all decisions. And to offset the carbon footprint of the destination, which was further away than usual, the brand will be announcing some actions in the new year.
"What an epic trip for the launch of RIP Curl's AW2021 collection, with an Arctic Search to let us experience a true winter product launch and test our products in the coldest of climates! Getting to briefly taste the culture and lifestyle of the local surfers was awesome, and to snag some waves and barrels with them was amazing! A huge thanks to the locals for sharing their waves and knowledge with us. The entire crew were beyond stoked to experience this arctic adventure and I know I can't wait to share the winter vibes with our customers! Thanks Rip Curl for the awesome trip!" says Sean Harris excitedly, (Rip Curl country Sales Manager UK).
An unforgettable experience for the Rip Curl staff, in ideal conditions for discovering next season's winter collections and successful team building… The Search Never Ends!