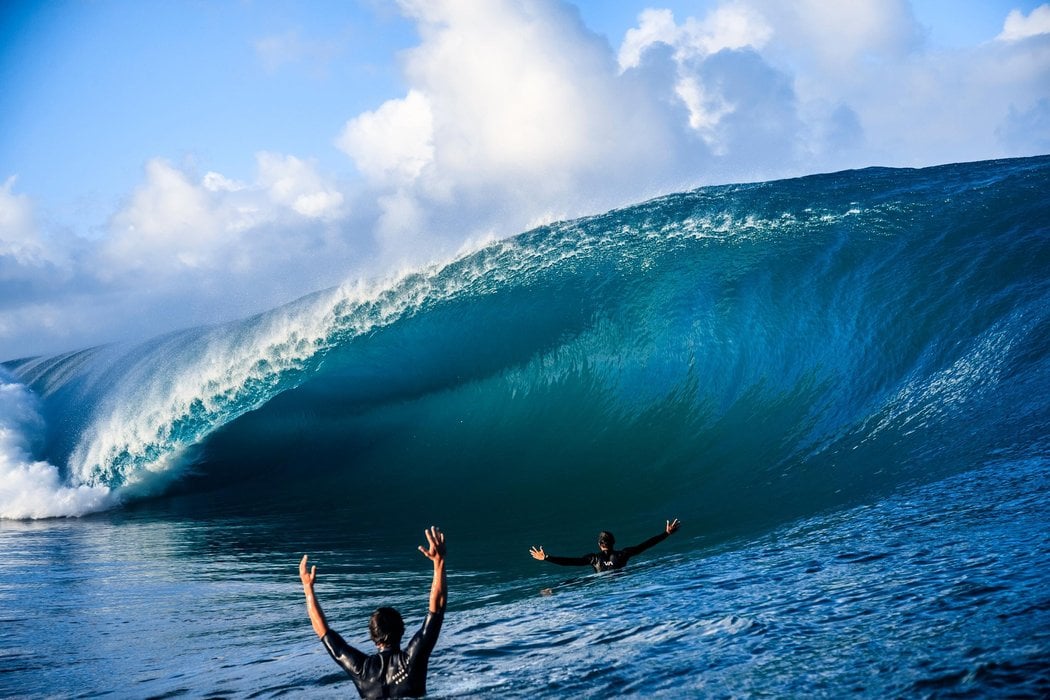 Teahupo'o Selected As Host For Surfing At Paris 2024 Olympic Games
The Paris 2024 Olympic organisers have selected Teahupo'o (Tahiti) as the venue for surfing. The French colony provides a world class wave alternative to the man-made wave options being touted as potential venues. The move is subject to validation from the International Olympic Committee but the ISA's President Fernando Aguerre is firmly behind the decision:
"We have been very pleased to work closely with the Paris 2024 leadership team on this process for selecting a host location for the surfing competitions for the Paris 2024 Games. We salute the five candidatures, which were all excellent and well-known surf destinations, but Tahiti was truly exceptional in offering our athletes, and our sport, spectacular conditions for optimal competitions."
"For us, Tahiti represents the authenticity of our sport and the ISA's mission to celebrate surfing's unique culture and lifestyle, while also recalling the long history and heritage of our sport from its Polynesian origins.
"Ultimately, our commitment is to the athletes and the sport and we have no doubt that Teahupo'o will offer an amazing platform for the world's best athletes to shine.  For this, we were not surprised by the full support of our Athletes' Commission for this choice.
"Selecting Tahiti as the Olympic venue is also a testimony to the Paris 2024 spirit of creativity and innovation, while preserving the genuine values of surfing. We applaud our friends in the Paris 2024 team for their courage and originality in making this landmark proposal.
"Surfing is a sport for the new era of the Games and this approach by Paris 2024 demonstrates how our values are aligned. Our sport's connection to the environment also makes Tahiti a fitting choice – with a bespoke concept that will deliver a sustainable and low carbon impact event.
"I'm totally convinced we can stage a fantastic Olympic Surfing event in Tahiti that builds on the success and legacy of our debut at Tokyo 2020, inspires the world and continues to celebrate our sport's unique values and culture on a global stage."