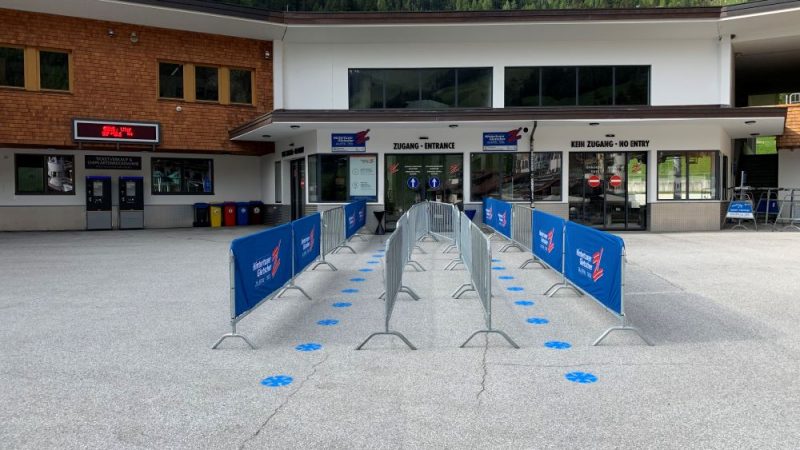 Hintertux Resort Explains Reopening Protocol & Has Optimistic View For 20/21
Hintertux resort in Austria reopened on May 29 when the government re-allowed cable cars to operate. Measures have been put into place, prioritizing safety of guests and employees by ensuring face masks are mandatory inside and through the use of a 'snowflake guidance' system. Hintertux is keeping up to date on all guidelines and has a very optimistic outlook for the remainder of 2020.
So you opened the glacier on May 29. When did you take the decision to open and how much work and planning went into readying the resort and staff for social distancing and hygiene precautions?
On March 15, 2020 all cable cars and lifts in Austria were closed by the authorities. Therefore, we needed permission from the authorities to re-open. All cable cars were allowed to open again on May 29. Our work's highest priority in the last weeks was/is the safety of all guests and employees on the mountain. As a result, we implemented a number of protective measures.
By notices, announcements and information from our employees, guests are invited to:
Keep a distance of 1m between themselves and others at all times
When guests arrive in Hintertux, they'll immediately notice the guidance system- a "snowflake carpet" on the forecourt. This creates a safe path for them to move in the direction of the mountain (1m distance).
In the lift stations and the gondolas it's necessary to wear a face mask. Scarfs and buffs work as well and there are free-of-charge face masks at the cash desks. Current experience shows this process works very well.
Face masks are also necessary in the restaurants.
Plenty of disinfectant dispensers are available between 1,500m – 3,250m – they should be used regularly.
If we all pull together and follow the guidelines, we are optimistic about the future.
Just how badly was the lift company's business hit by the early season closure?
Due to the fact that we are a glacier ski area, the closure of the ski areas has hit us very hard. The weeks from mid-March to beginning of May are traditionally the best times of the season in the glacier skiing areas.
Can you comment on numbers of guests over opening weekend? Any interesting demographics in particular?
On the first weekend we had approx. 1,000 people per day on the mountain, there was a mix of private skiers as well as training teams. For comparison: on the best days in the past, up to 8,000 people were on the mountain.
How much were you charging for day passes? Were season pass holders able to use their existing pass?
A ski pass for one day costs € 47, in summer. The Snow Card Tirol was extended until August 2, 2020.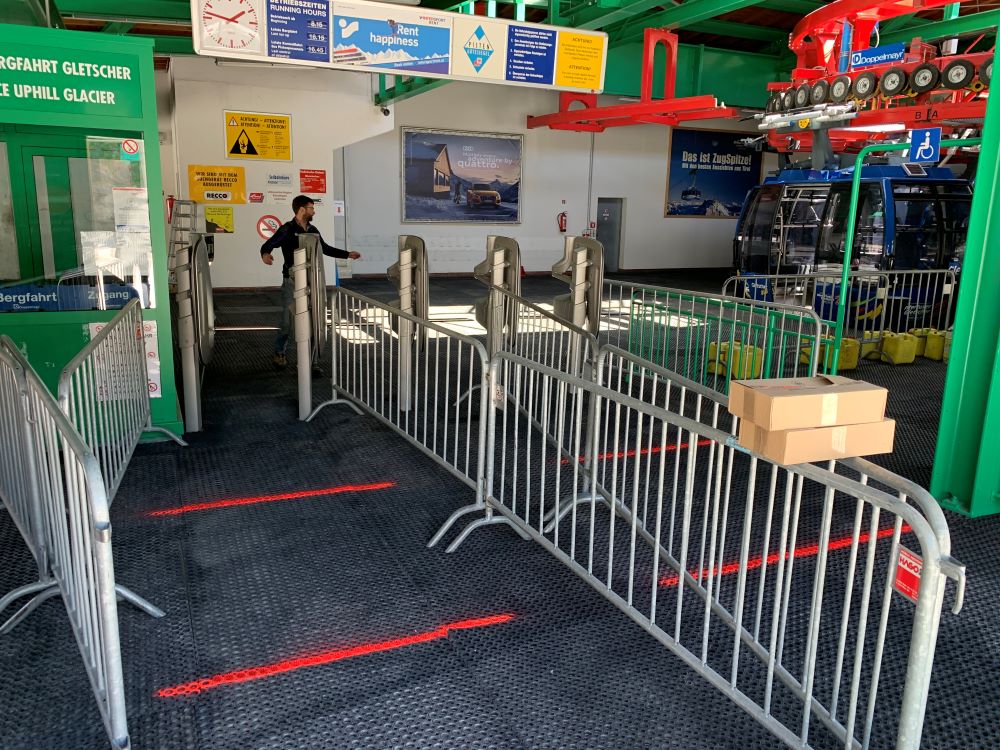 How did you provide food and drink for customers? How do you see this changing in coming weeks?
The Free-Flow-Areas in the restaurants are open. In the whole restaurant it's necessary to keep distance of 1m and to wear a face mask. From June 15, guests don't need a face mask anymore (in the restaurants) while employees still need one.
When do you plan to stay open for snowsports until?
The Hintertux Glacier is Austria's only year-round skiing area. From May 29, we are open daily for skiers, hikers and excursion guests.
What is next season looking like? Do you have plans for glacier opening parties etc? Will the resort/lift company be doing anything special to try and attract foreign visitors?
Given the current situation in Austria and its neighbouring countries, we hope for a stable summer 2020. The next weeks will help us to assess the situation.
Currently we are planning the HotzoneTV Park Opening from October 1 to October 4, which is an open air event and takes place mostly in the Betterpark. This event welcomes snowboarders into the autumn season. The programme will be fixed in accordance with the legal requirements in the coming weeks.