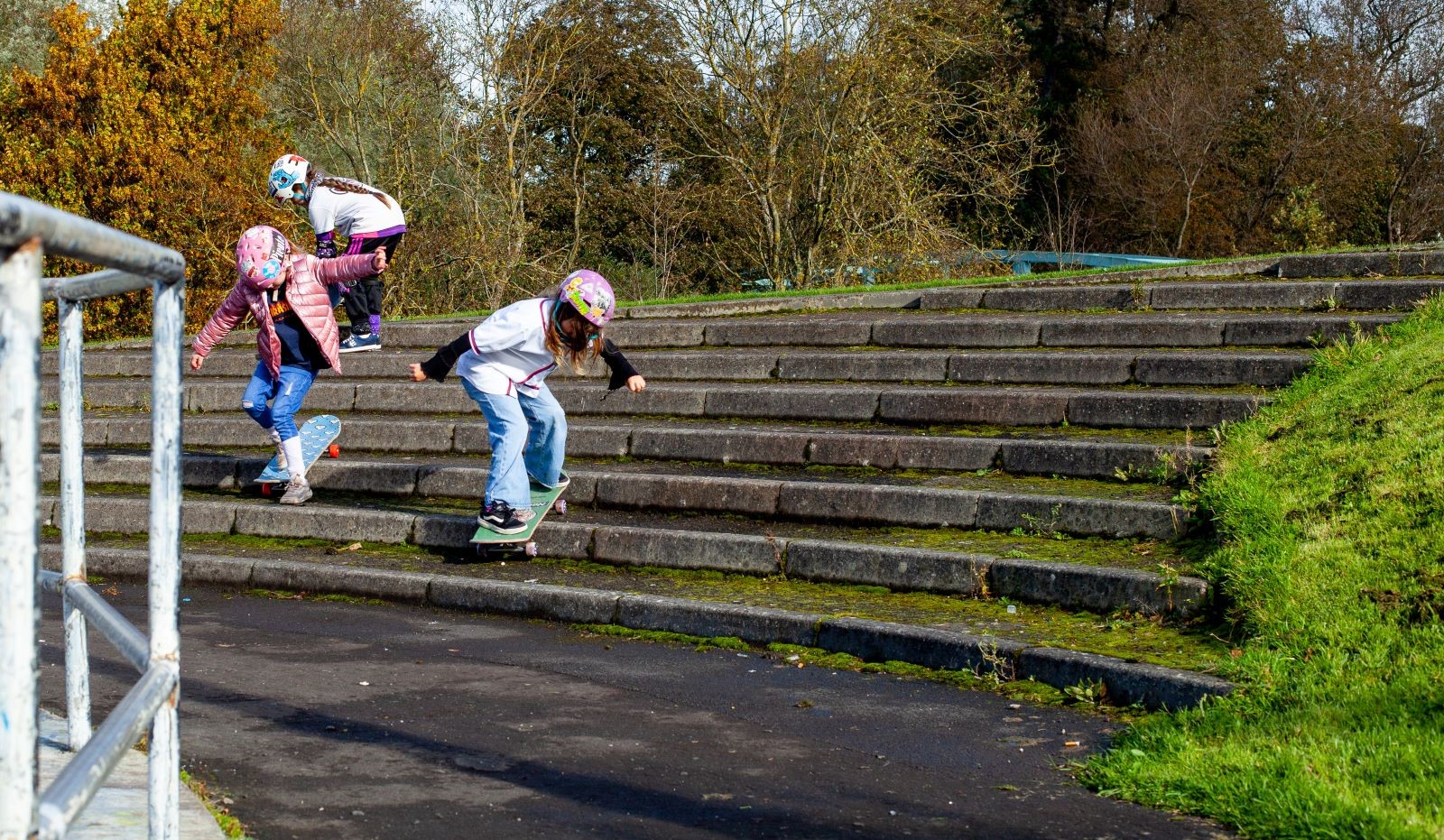 BBC To Broadcast Documentary On Rejuvenating Scottish Skate Park & Promoting Female Skateboard Participation
Opened in 1981, Livingston 'Livi' skatepark in Scotland was thriving back in the day. Sadly, that is no longer the case. Broadcasting on BBC Scotland and available on iPlayer, Long Live Livi is a documentary that follows The Snagglerats on their quest to restore Livi to its' former glory whilst promoting girls to get into skating. 
DOCUMENTARY ON LEGENDARY LIVINGSTON SKATEPARK AND YOUNG SKATE CREW COMES TO BBC SCOTLAND AND BBC IPLAYER
"Long Live Livi" airs on BBC Scotland and iPlayer this Thursday (11th June) at 8.30pm
A documentary from directors Parisa Urquhart and Ling Lee – showcased earlier this year at the Glasgow Film Festival – is to be screened on BBC Scotland. It has been made via the Right Here project, which is backed by BBC Scotland in conjunction with the Scottish Documentary Institute and Screen Scotland, to help emerging directors, and reflects the rich diversity of Scottish identity.
Long Live Livi is about three young skate girls and their bid to reinvigorate legendary Livingston skatepark. Livingston 'Livi' Skatepark is world-legendary among skaters. In the 1980s and '90s, Livi was thriving and attracting the best pro-skaters but forty years on the surfaces have deteriorated and become dangerous.
This documentary follows the story of three local ambitious skate girls known as The Snagglerats. With the help of their mums and old school skaters, the Snagglerats discover Livi's unique history shown using amazing 8mm archive footage, old skate magazines and photos. There is also an unexpected chat with international skate legend Tony Hawk. He fondly reminisces about his visit to legendary Livi and says of the time: "Scotland had one of the few skate scenes in Europe".
As well as documenting their bid to restore the skatepark, the film demonstrates how the Snagglerats are also on a mission to get more girls into the sport. "We inspire girls to skate" says Snagglerat Poppie and she wants them to skate at Livi.
Long Live Livi airs on BBC Scotland (channel 108) on Thursday 11th June at 8.30pm and will be available on BBC iPlayer: https://www.bbc.co.uk/programmes/m000k06g