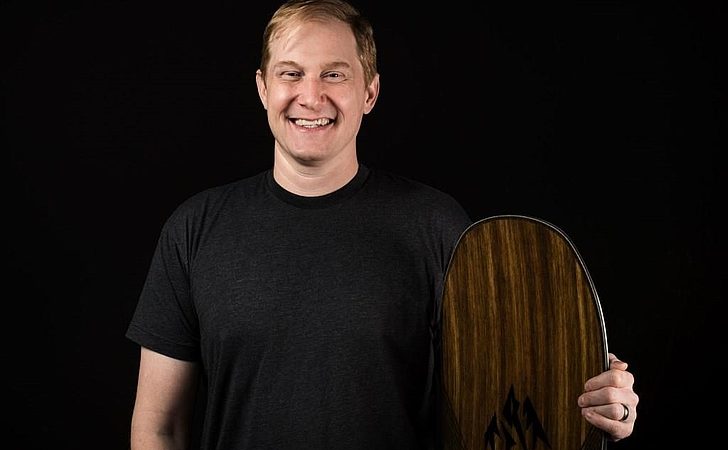 Blue Tomato CEO On COVID-19 Pandemic Learnings & Go-Forward Plan
SOURCE Editor Harry Mitchell Thompson spoke with Blue Tomato CEO Adam Ellis to find out how the European snowboard retail behemoth fared over the COVID-19 crisis.
Tell us how BT was affected by the lockdown, from announcement date, to store closures and online performance.
The impact to our business has been profound and by that I mean it has obviously impacted our results, however it has also impacted the way we serve customers, work together organizationally and with our vendor partners.
First in terms of sales and results, the closure of stores was significant for us financially and the communities around our locations. We have 50 shops in five countries, so obviously the closure of physical was a hit to sales. Our focus on deciding when to close was a function of employee safety and local mandates, but throughout the process we focused on the health of our employees and customers and let that guide our decision-making progress.
As we closed our physical stores we did see customers engage more with us digitally including transactions for goods, but more importantly to me we saw a big increase in social engagement and other touchpoints with our customers and communities. Our fulfilment and store teams continued to engage and serve customers throughout the cycle. The increase in digital engagement was supported by our marketing teams and they did a great job of interacting with customers and tried new ways to really engage with customers. I think the notion of digital experiences and what those opportunities may look like are clearer to us now than they were before the crisis. Digitally we saw a shift of some of our existing store customers, but we also attracted new customers through the cycle.
One of the keys was that we had started planning for many potential outcomes in late February as we saw the emergence of the pandemic. As far as our organizational work, the teams pivoted quickly to home office setups, we had some fun internally with office setups and home office. Our IT team helped us maximize the technology tools we have used to continue to collaborate and work to improve customer experience even with the circumstances. Our HR team really did a great job of helping us navigate the transition while prioritizing the well-being of our employees. I think an opportunity we see is leveraging what we have learned about remote work to continue to evolve with the times relative to office setups and practices.
Our buying and planning teams have worked hard to reforecast our business during and post crisis and then have really worked to be transparent and cooperate with our vendor partners. This crisis is a challenge for us to work through with brands and vendors. I think as we move forward it is clear that both the retailer and brand have to partner on behalf of the customer and for the long-term health of the industry.
As we have returned to store operations, the store teams gave our teams the tools to be safe along with operational guidelines. As we have returned we have seen less traffic, but higher conversion.  In general, many people are looking online and coming in more informed than ever about what they want. This trend of highly informed and shoppers with high intent was true pre-crisis but has continued to accelerate. One of the keys for retailers is being able to connect all the inventory, points of contact, and deliver on brand and provide a great experience for customers. We will continue to refine these practices and opportunities based on what we have learned during the crisis.
What were the key performing categories in your eComm biz over the lockdown? And what categories/products have been trending since opening?
Obviously, the cycle started with about 30 days left in the winter season. As resorts closed, the snow portion of the business decelerated pretty quickly. Like many retailers, we have seen a positive trend in skate that has been building for the last year. The acceleration of this cycle continued during the trend and is performing well. We've also seen an increase in interest in balance boards and surf throughout the cycle. The river surf scene seems to be growing and increasing in popularity as there is less opportunity to travel to surf.
Tell us about the operational changes you had to implement in-store on reopening. Have you spotted any interesting consumer buying habits?
Stores have re-opened with less traffic but higher conversion. The shopper is coming with more intention around their visit and is typically looking for a particular item(s). In general there is less browsing and more buying. We have seen our units per transaction go up post-closure which I think is indicative of the customer coming less, but buying more items when they do.
As you can imagine spending all day in a mask is challenging for the store teams. We all appreciate their willingness to be there for our customers and for the company.
We have also seen an increase since reopening in customers' desire to both pick up in store and to return to store. We continue to encourage these options to customers in order to increase our contact and engagement with the customer.
As we have seen the active cases decline, markets we have begun to see the traffic return in relation to the decline in the presence of the pandemic.
What are the biggest opportunities you're spotting out there in the retail landscape at present?
It would appear that the current cycle will include partnerships, acquisitions, and re-organizations as evidenced by some recent activity. Due to the fragmented nature of the broader market, I think we will see different outcomes and possibilities on a by market basis.
In terms of infrastructure, it appears everyone is thinking about their shops and their role within the broader context of their business.
As we think about events moving through the rest of the year and in the future we are really trying to think through the integration of digital. For instance, how can we support premiers, winter kick-offs, brand interactions digitally. Typically, we have really tried to create powerful experiences for our customers at events and we will continue to focus our efforts on impact more than reach as a function of our events while integrating digital.
What's your take on the upcoming winter season? How will you be tackling old stock issues and insuring you inject newness into the market should things come back firing?
We are working hard on continuing to move our business forward relative to the winter season.  Blue Tomato was born out of a passion for snowboarding and we are committed to the experience for our customers. We are looking at ways of really being more holistic in our approach to the season and to what it means for our customers. We want to be part of the experience more broadly than just the retail portion of winter. We have a school in Obertauern, we have supported women's riding days, kids riding days, our team riders and we are looking at these models and other ideas to extend experiences for customers to connect to the experience of winter. I am hopeful in the next few months we will have some cool new things to announce as we kick off the season.
We have remained committed to the stock that we had ordered prior to the pandemic and we are confident that within the assortment we have with our brand partners there is a lot of new exciting product and some exclusive products to Blue Tomato in Europe that will excite customers.
As it relates to aged inventory and old stock we will work with our vendors and be promotional where necessary on seasonal non-carryover to manage our inventory. As noted earlier, the season ended 30 days early for all the winter retailers so we are sure there is a fair amount of stock that is sitting idle and will likely be aggressively priced to start this winter.
The real key is to have a compelling assortment that is less about price and more about strong storytelling, exclusivity and a strong brand or technical component behind it. I am confident we will have a strong assortment for this winter that has these critical elements.
Are you looking to any foreign markets or different markets in general for inspiration or lessons on how to go forward?
I don't think we have found one playbook so far that is really one to rely on. We are always surveying the markets to see what is happening as we think about how to operate and how to react going forward. Obviously, we have looked at what has happened in South Korea, Singapore, and locally in the markets of Europe to see what practices are working.
Finally, with Kaunertal and Hintertux reopening have you seen a general uptick from this? Does it give confidence for next winter?
The openings the last few weeks haven't had a big impact in terms of business. With the way the season ended, I think it's a chance to get out and either get your last season's last ride which was stolen by the pandemic or to get an early start on this season. We always get a kick out seeing friends and co-workers out there.
As it relates to the season, I am confident in our employees and the company. We have learnt a lot in the last ten weeks, I have been really impressed with everyone's ability to adapt, learn in the moment and apply those learnings to move us forward. I am also confident that our brand partners are going to deliver on great campaigns and products that are going to inspire our customers. I am also confident the customer is going to be out on the mountain this year. We believe more than ever that our customers will want to engage even more around their passions after living through the pandemic. We think peoples' interest in engaging with others and having powerful experiences isn't something that will disappear and those are things we feel we are well positioned to service.