Pretend Supply Company, Witney, England
Pretend Supply Co recently opened their doors in Witney, England. Owner Ian Budd previusly worked for fellow Oxfordshire boardsports store, SS20 for 19 years. The store is a small scale affair with a clean aesthetic, which Ian intended to resemble that of an art gallery. Ian has give SOURCE all the details.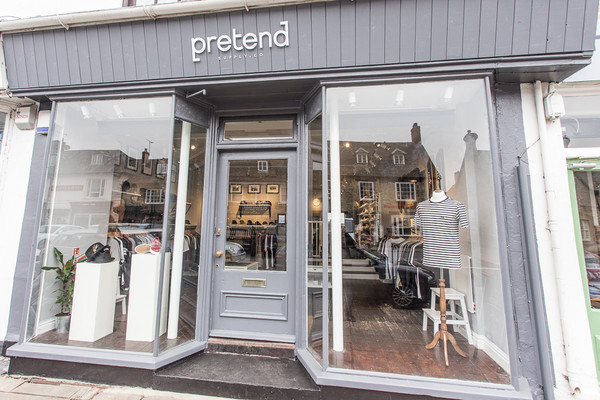 Please give a brief history of your store including when it was started, who started it, who the owners and key players are.
Pretend Supply Co opening in March 2016, so things are still pretty fresh right now. The store was opened by myself, Ian Budd, after ending a 19 year stint at SS20 Skate shop in Oxford.
What percentage of your sales are from online business compared to your brick-and-mortar sales?
We're currently about 80% bricks and mortar trade, with about 20% coming from online revenue.
What are the benefits of having a physical shop over simply having an online store?
For me having a physical store allows me to get across the vision and aesthetic I had in my head for the business far better than an online only approach would have. I had a definite direction in mind with the store which was to give it a definite 'boutique/gallery' feel but without necessarily selling the very top price bracket products. It's easy to make a clean looking, modern website nowadays – a little more difficult to portray that in a physical space.
What are five products you couldn't live without right now?
Shop boards and clothing, Deus Ex Machina Baseball Caps, anything from Polar Skate Co, Sunglasses, Brixton Tees…..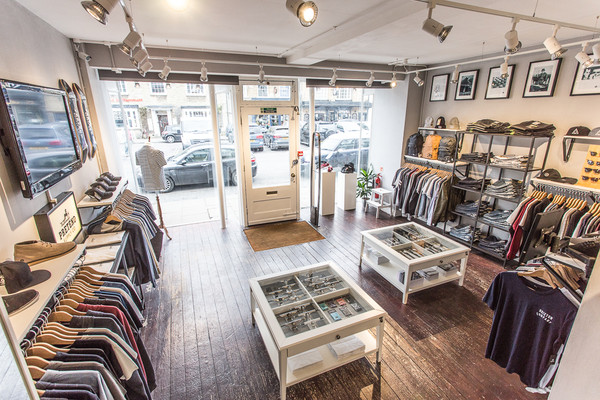 What are your secrets for selling high-end products?
Find the price limit that your customer base will support and don't risk going above it. I quickly found that this store will support a higher clothing price point than SS20 perhaps would, but also that I probably wouldn't have much success going up more than a couple of price brackets. The aim here is to make even the lower priced items appear just as good as the expensive stuff. I'd rather someone picked up an item expecting to be expensive, only to be surprised when its more affordable than they thought. That reaction is likely to result in a sale!
Are new lines important to your product mix?
New lines are super important in store. We're getting repeat customers in every week and they want to know what's new every time. Getting to learn your 'core' customers is key – if they are buying a certain type of shirt for example, get more similar stock in. You're likely to get sales from it, and the customer feels that you value them enough to be searching out stuff that they might like and so they are more likely to remain loyal and keep coming back.
Did your store's sales increase or decrease over last year?
We don't have a 'last year' to work from. It's been a steep learning curve just trying to work out new size scales to buy etc for such a smaller scale store….
What makes your store different and in what ways does your store excel beyond your competition?
Pretend Supply Co definitely isn't your average skate shop with a guy sat behind a counter and some boards stuck up on the wall. Everything is hopefully more 'thought out' from the way that the lighting is done to mimic an art gallery, the way that the skate hardware is displayed in frames like art work with specific information about the brands, the fact that we don't have a counter – the whole till system is iPad/bluetooth based (although there is a cash draw hidden at the back for the old school customers). We don't try and cater for everyone which is a mistake I think many shops make trying to chase sales. I'm 100% behind every brand and product in the store which I think gives me motivation to make sure it sells, and to have confidence selling it.
How do you stay in touch with the wants and needs of your customers?
Being a 'one-man operation' means I can't help but stay in touch! I literally do everything from designing the website, photographing every product, ordering every item, packing every online order and putting every sale through the till. Being based on the shop floor means I can see what customers are picking up, what they are saying about items and what might be swaying purchasing decisions. From an online side – google analytics is your friend. Check what's going on with traffic and how people are using your website and make changes where necessary.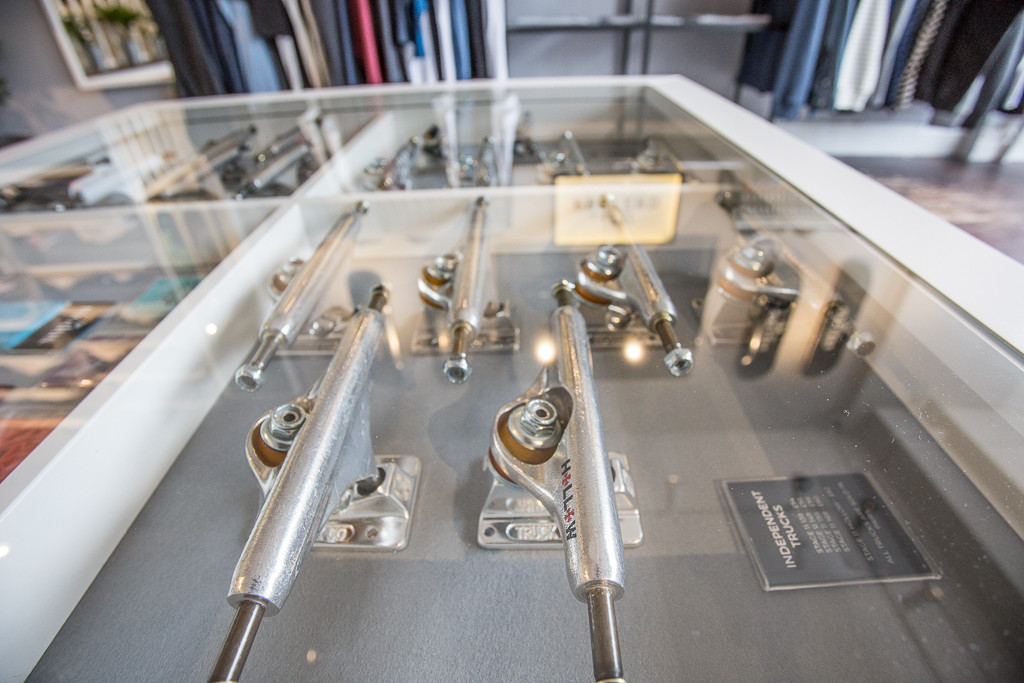 Does your store sponsor athletes, competitions, etc? If so, what are the benefits to the store and to the boardsports community?
So far we have a small shop team of 3 guys. Tom Watts who is one of my oldest friends and was previously pro for Unabomber Skateboards, Dan Thompson who also rides for local board brand Would and Jason Lewer who rides for British hardware brand Fabric as well as Huf shoes and Brixton apparel. All the riders fit the aesthetic of the store and the brands we sell. I know a ton of other great skateboarders who could probably ride for the store, but I think that unless your team riders are actually into what you are trying to achieve as a 'brand' no one is really going to get a real benefit from the affiliation.