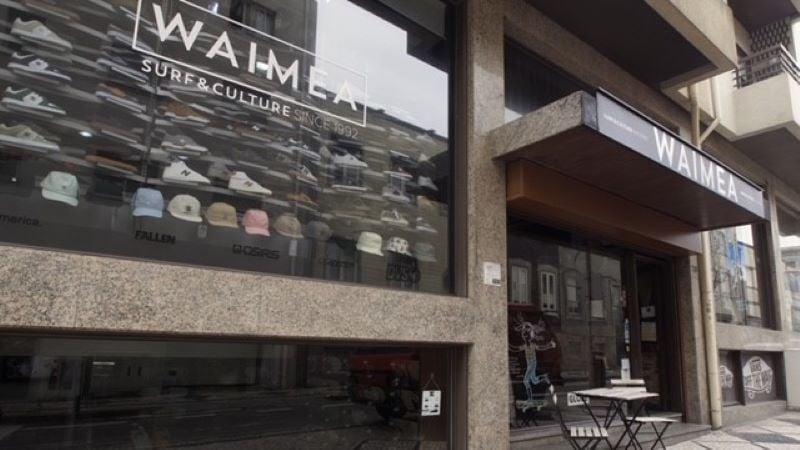 Waimea Surf & Culture's Owner Joaquim Oliveria Talks Portuguese Market, Business, & The Future
For over 30 years Waimea Surf and Culture has been a mainstay of the Portuguese skate and surf scene. We grabbed a moment with owner Joaquim Oliveria to discuss current trends, the challenges of overstocking and his hopes for the future during this tumultuous time.
Can you give us a short history of Waimea Surf and Culture and who are the team behind it?
We first opened Waimea Surf & Culture in 1992 as we were passionate about the surf and skate lifestyle and had the desire to open a store by the sea. At the very beginning we only sold surf and skate clothing, but due to customer demands, we decided to specialise in selling equipment like surfboards and wax as well.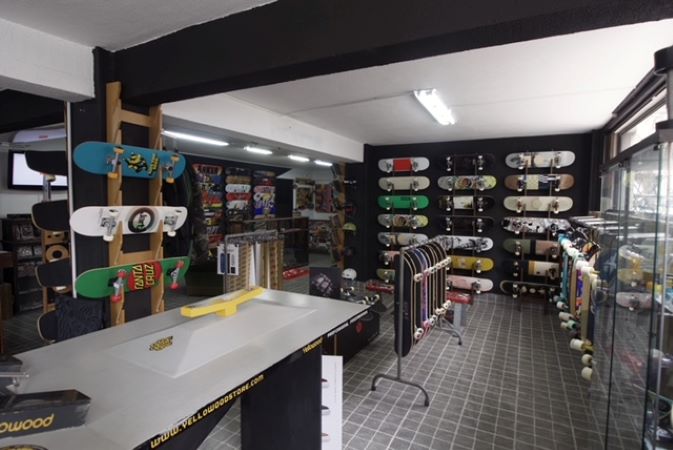 What's the Portuguese skate and surf scene like right now?
After the Covid-19 lockdown there was a very big boom in surfing and especially in skateboarding, like never before. But today with overstock issues, promotions on the internet and with too many stores selling everything and anything at low prices, things have slowed down a lot. The brands should have kept production down to a sustainable level so there wouldn't be all this abundance of stock we are now seeing. The brands should be our partners and not our competitors.
How do you help promote and nurture the local scene and riders in anyway?
We have a very strong relationship with local riders due to the location of our store. We all surf and skate together, right outside, which has created a great friendship between us and riders.
What brands are super hot right now and what products have been selling well so far this season – especially in terms of surf products?
Streetwear and workwear are currently performing very well for us this year. The trend seems to be wearing oversized clothes, so brands from the 90s to 2000s like Carhartt, Dickies, Santa Cruz and Volcom are the top selling brands right now. For us clothes have also overtaken skate shoes in sales.
In terms of surf, the brand that we have sold the most, without a doubt, has been Torq surfboards, due to their quality/price ratio. It's a brand that manages to cover a large part of the market due to their partnerships with big brands such as Rusty, they also come with a fair price compared to the bigger brands that have seen a very significant price increase recently.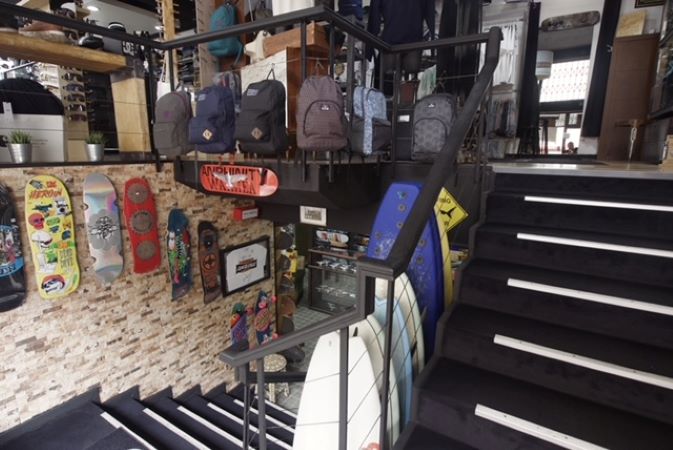 What are the recent trends you have seen in surfboard sales over the last few years and what has been the best-selling surf accessory for you guys?
In recent years here in Portugal the trend has been to ride smaller boards with more volume and width, which are more manoeuvrable, and above all, more fun to ride.
At Waimea, the surf accessories that we have sold the most have been fins, due to their diversity and versatility, both in sizes and in the shapes themselves, enabling riders to change the behaviour of the boards.
You have a strong online social presence but no website, selling products online through Facebook Marketplace instead, why is that?
We prefer to give customers the chance to find products they love physically in our store, rather than through a website, especially brands that are lacking in stock online due to high demand. We find that because we have what they want in store, they are much more satisfied than if they were purchasing online, especially as when they arrive, we always try to make them feel as if they are our friends.
How are you dealing with the current overstock situation in many of the summer categories?
Overstock is a very dangerous problem for shops at the moment because everyone wants to get rid of stock in any way they can. The biggest problem though is that the distributors are the first to make promotions on their websites so they no longer seem to respect stores which have been developing their brand.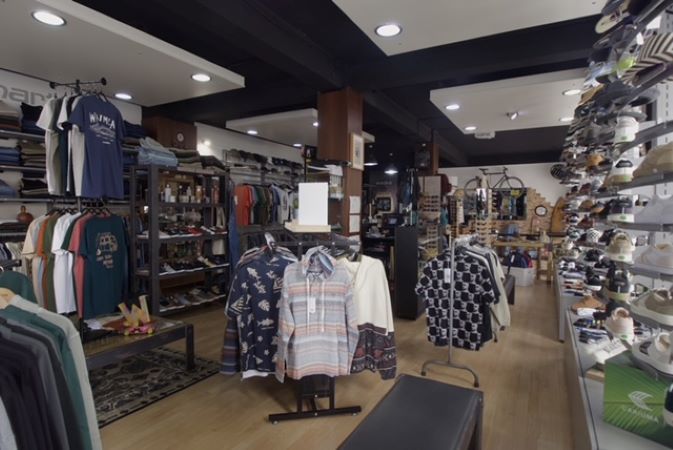 Have consumers purchasing habits changed during the current cost of living crisis?
We have found that customers are buying less but want quality products and are willing to pay more for that quality.
You guys set up skateboards and service/wax snowboards etc…which service is most popular at the shop?
Our snowboard/ski repair and waxing service was very lucrative for us this winter, but due to the very bad weather here in Portugal, our surf and skate rental service didn't perform quite as well.
What are your hopes for the up-and-coming year?
It's going to be a tough year, especially in terms of selling technical products, not only because of the significant increase in prices, but also because of the oversupply in terms of online sales.
We hope that everything will return to normal and are staying positive. We go to surf and skate with our friends and customers to forget a little bit about all the problems the world is experiencing at this time, but I hope it will be a positive year with the increase in tourism in Portugal.