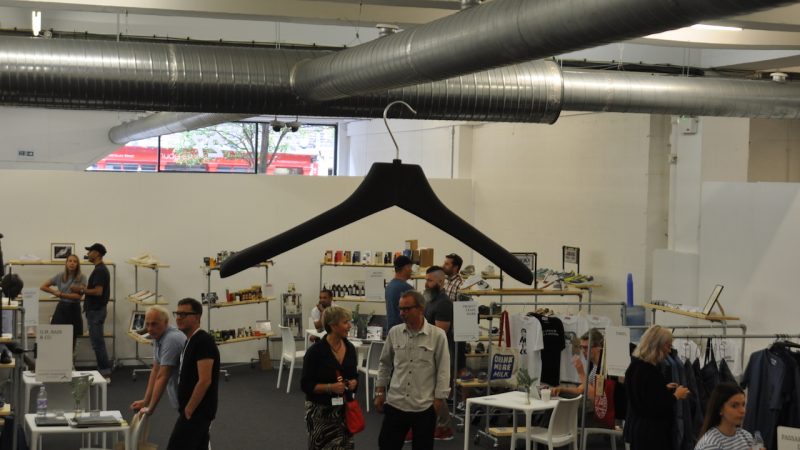 Jacket Required Show London, July 24-25 2019
Summer's here so make the journey to the Old Truman Brewery to see brands exhibiting their spring/summer 2020 collections at Jacket Required, as the show continues to be a key stop in the European men's and women's fashion trade calendar. The show offers buyers an inspiring, carefully edited international line-up of contemporary menswear, breakthrough talent, selected womenswear, footwear, accessories and lifestyle products, bringing together brands and buyers from across the UK, Ireland, and some 20 other countries.
Being held in London, one of the most connected cities globally, and one of the world's leading fashion hubs, Jacket Required is ideal for launching new products and collections to the market. Whilst buyers know London is ahead of the curve where fashion is concerned, they come to see what's moving the market. 97.6% of visitors who responded to this winter's post-show survey had purchasing responsibility and came to find new suppliers and place orders. And for overseas brands looking for access to the UK market Jacket Required provides a unique opportunity as it's the only UK event of its kind.
The floor layout was changed for the last show with only the two biggest rooms used for exhibiting whilst the smaller rooms in between were converted to walkways. This concentrated both brands and traffic into the two most usable spaces and on the first floor an extra aisle was added so that more brands could be carried. The shoulder high white walls introduced last summer continued, as did the single entrance and exit, so visitors get to see all exhibitors as they moved around the show. Overall there was a much more intimate feel to the show as visitors congregated in the two rooms.
Action sports brands will continue to be found around the show rather than be congregated in one place. A selection of legacy and new brands to look out for at the SS20 edition include, TOMS, Teva, Loreak, Hartford, Fjallraven, Santa Cruz Skateboards, Powell Peralta, Independent, Native North, Hummel, Chrome Industries, Alpha Industrials and Howies. And don't forget the womenswear section that supports the growth of casual clothing and sophisticated streetwear for women. The 'In Talks With' series of key speaker and panel discussions will continue from the last show to provide insight into sustainability and corporate responsibility and to discuss the key issues facing the industry whilst giving industry leaders a platform from which to share knowledge with retailers, press and consumers about best practice.
Opening hours are Wednesday 10am-7pm and Thursday 10am-5pm and if you're driving to the show there are two car parks available within The Old Truman Brewery on Brick Lane and Grey Eagle Street. Otherwise Shoreditch High Street, Liverpool Street Station, Aldgate East Station and Old Street Station are all within walking distance. So if you're a retailer on the lookout for what's hot in men's and women's wear you know where you need to be. See you in London