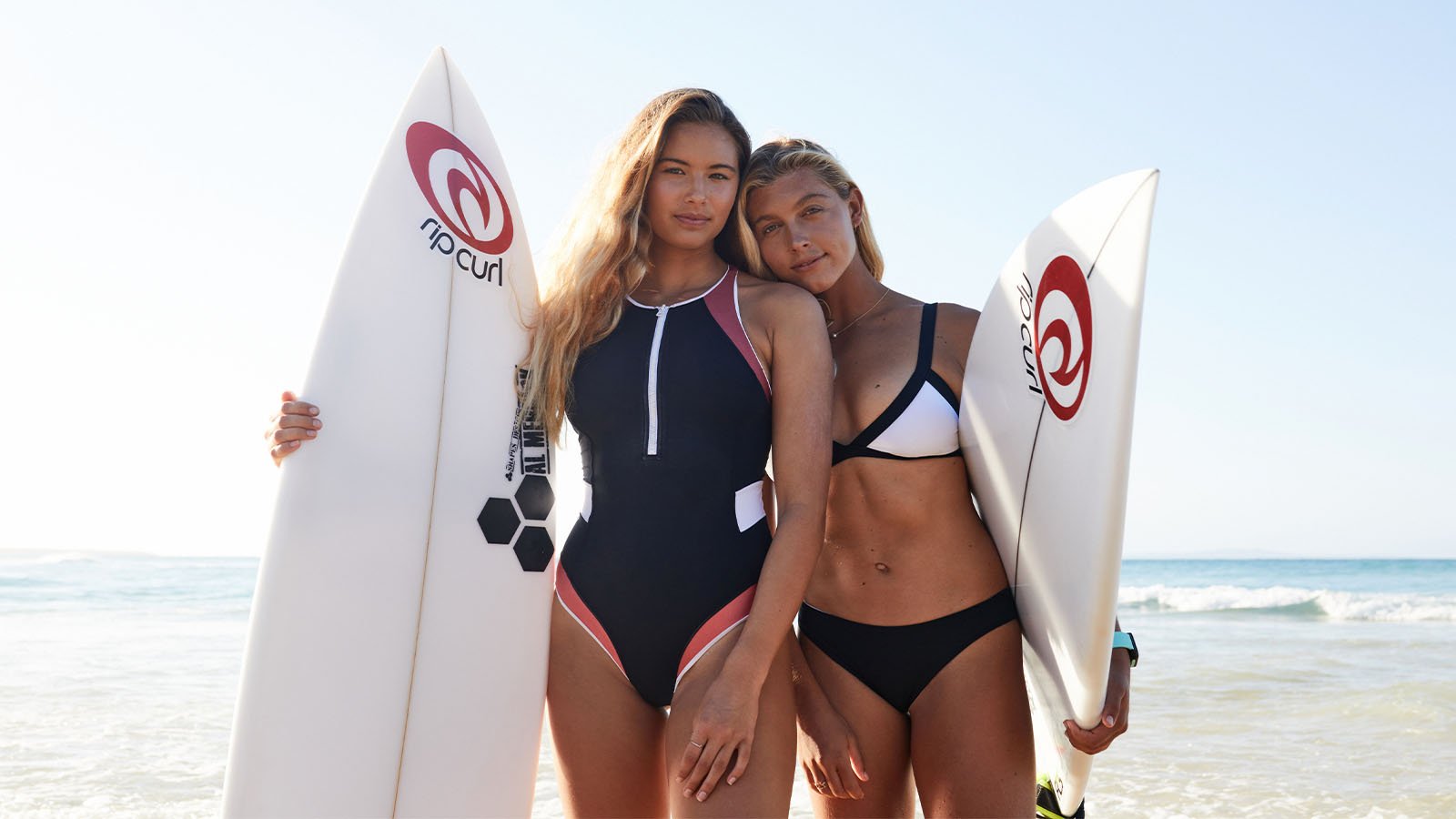 Rip Curl SS20 Women's Swimwear Preview
Retail Buyers Guide: Women's Swimwear SS20
Brand: Rip Curl
Interviewee: Valerie Wieser, Head of Design Girls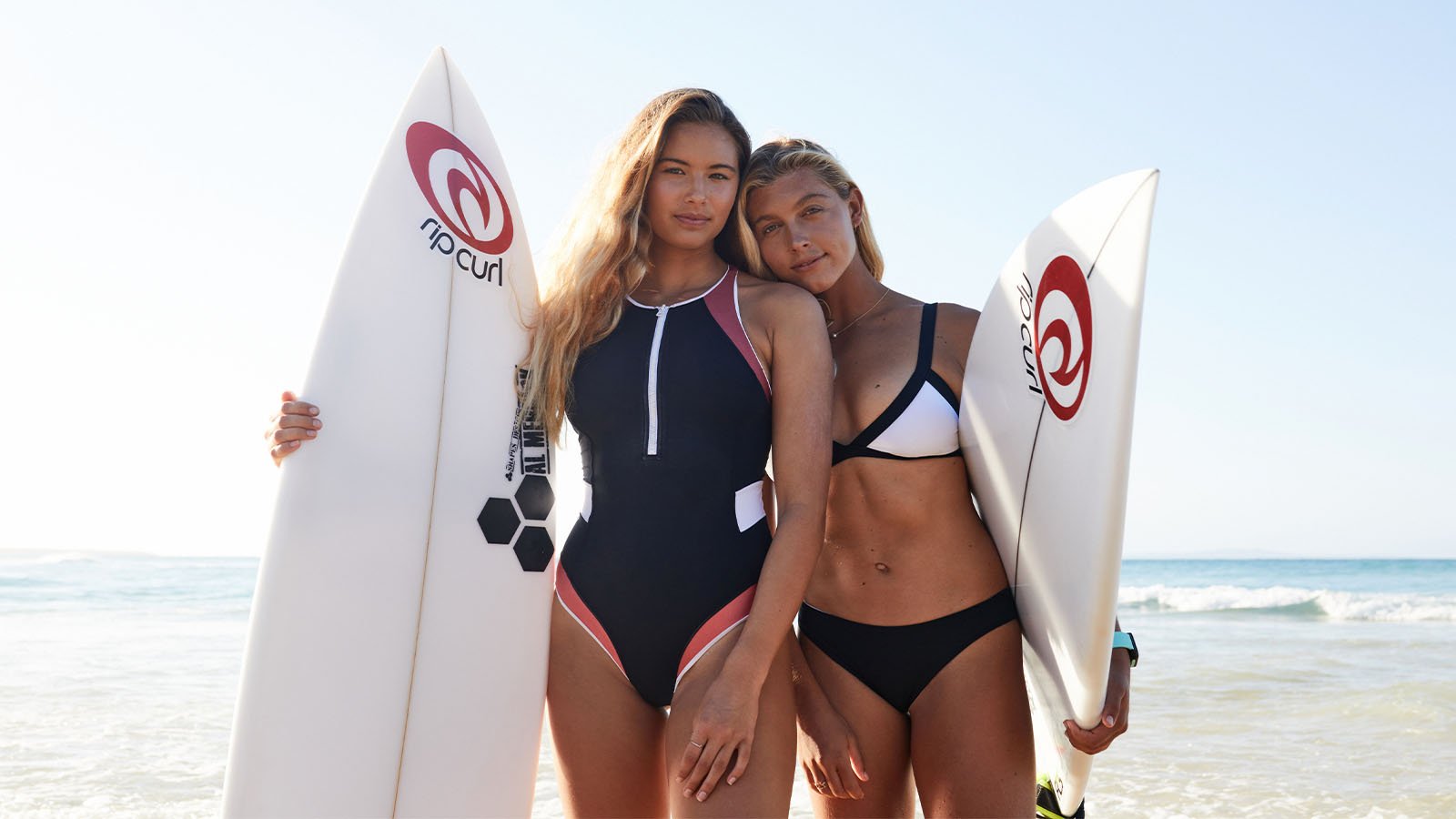 What are the key trends in this segment for 2020 and how are you serving this in your SS20 collection?
We have 4 key stories for SS20:
-Surf Revival – born in 1969 we've lead the surf fashion journey since it's inception.
Surf reveval is just that , a high-five for our colourful history and the fine madness that is rip curl.
-Sun Setters – this theme is more casual entry season. Inspo came from the intemporel wardrobe. Mixing the sporty silhouette and feminity. All the fabrics are natural like cotton linen.
-Lake Shore – after sun, inspired by the geo ikats tapisserie, mixing with a new graphic flower. This theme announces the Summer with all kinds of dresses, long, short , printed, embroidered, and the lightness of  the colours and fabrics
-Beach Nomadic – the travel dream silhouettes, inspo came from the liberty floral from the 70's. This theme is a subtle mix of the abstract Matisse style with oversized colourful and the mini florals with the new and trendy spritz Orange, a SS20 key colour!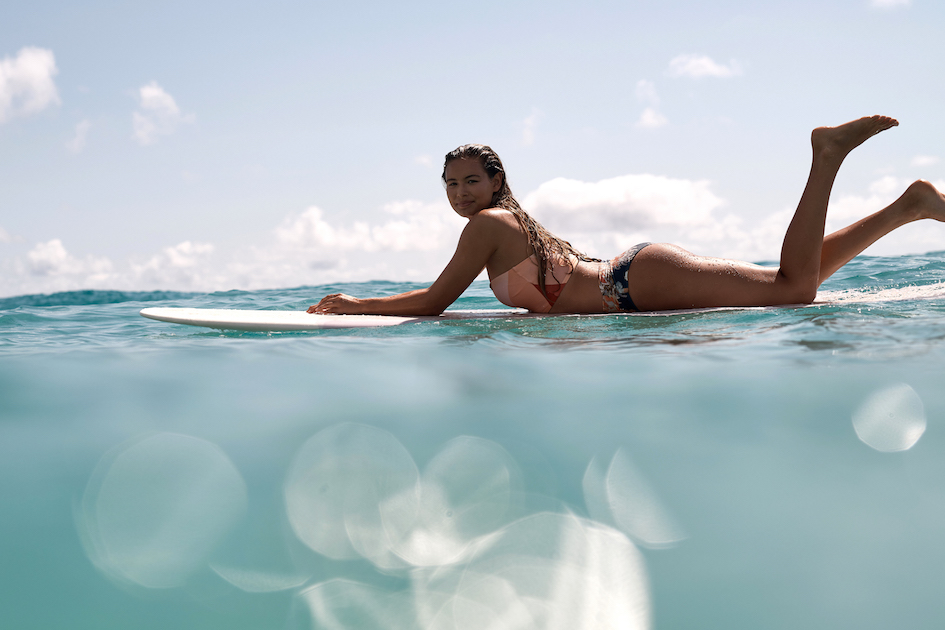 What have been the major inspirations behind the designs in the SS20 range?
I think what was the most inspirational was the nature. When we were searching allover, we were looking at natural elements, different kinds of leaves, the flower die cut to create the abstract pattern like Matisse. I was also really inspired by the Mediterranean lifestyle and the Sienna colours.
What style/shape of swimwear is most popular in your range?
The most popular shape and on trend in swim is our one piece. We have it across the range and also in our technical collection.
What manufacturing techniques are you working with?
We have been working now for a long time with our Italian fabric suppliers on all the new technologies for the swim fabrics. That's our strength to always have a collection with the latest microfibres and warpknits.
What materials are you using? Any innovations to talk about?
In our Ultimate line, Mirage, we are using only the best new recycled microfibre.
« Renew Prime » is bi-elastic and sustainable, it is made of a ECONYL® regenerated nylon. Renew Prime ensures a perfect fit and boasts both an efficient shape retention power over time and the correct muscular compression, due also to its high modulus. It is dynamic, lively, strong and high performance thanks to its elastic memory.
We have a lot more recycled ECONYL® fabric in the swimwear collection/
Any exciting marketing campaigns for your SS19 collection?
Our Marketing campaigns are still on our most technical surf bikini, Mirage, that's our DNA to stay true to the surf brand with the most technical swimwear.
This year we have 2 new Surf Bikini one piece Mirage that are the best for surfing! All our team riders have adopted it, it's technical and sexy!
We also love working with artists linked with our Brand, so this season we have a really cool collaboration with the Artist "The Minimal Wave" Alain Bourdon, his style in designing the waves and the surfer girl is unique. Everything is drawn patiently by hand, it is an invitation to lose yourself in the ocean.
We have started this collab in winter and we are following it for SS20 in our organic tee shirts.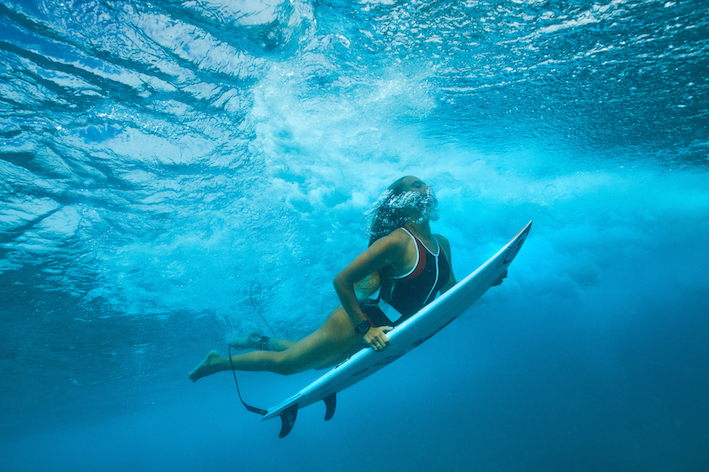 Why should retailers stock your brand & your latest collection?
Our retailers like our brand for our quality and our originality in the swimwear collection, we have really good feedback regarding our quality fabrics and that's why it is really important for us to work with our best Italian fabric suppliers for our swim as I've mentioned before.