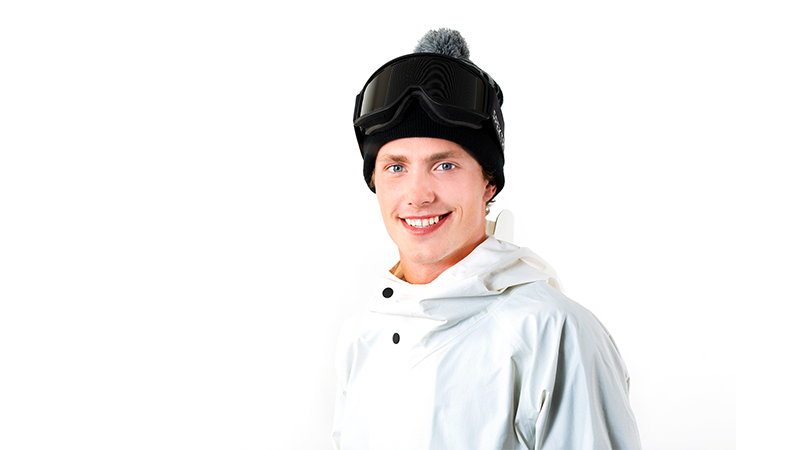 Sven Thorgren Joins Swedish Sports Brand Spektrum
Sven Thorgren, the Olympic snowboarder with four Winter X Games medals has added the Scandinavian brand Spektrum into the list of his sponsors as he continues his professional snowboarding journey.
Press Release: We are proud to announce Olympic snowboarder Sven Thorgren as a new member of Spektrum's snow family. Sven is one of the best snowboarders on this planet and is known for his designated style, remarkable control, massive airtime, and flawless technique. All mixed with good energy and an unbeatable competitive mind.
He joins a crew filled with passion for snow sports with ski legend Ingemar Stenmark, freeride queen Evelina Nilsson, snowboard legend Ingemar Backman and a new generation of skiers and snowboarders pushing forward for a new season.
Sven Thorgren is an active professional snowboarder with Slopestyle and Big Air Gold medals from the X Games, Air&Style, Freestyle CH and a Snowboarder Superpark Standout. He has been pro since 2013 and for the season 2019/20, he will continue his competition tour by competing at the X Games, Dew Tour, Nine Knights, Big Air/Slopestyle World Cups, and the pre-Olympic competitions.
Spektrum is a Scandinavian, sustainable sports brands with its roots in Åre, Sweden. Our products are developed and designed for an active life, produced by plant-based plastics and recycled materials. We enable present and future generations to explore and enjoy nature by making sustainable choices and outstanding products.
Sven's quote:
"Very happy to announce that I'm now a part of Spektrum. I've been riding with their goggles for a while now and I'm so stoked on the products and also the people behind this up and coming brand! They combine performance and style with a sustainable mindset, both in their products and as a brand. Their 'Clean Vision' is something I share and to join them on this journey feels fantastic. Spektrum represents the future for sporting goods."
Anders Neuman's (Co-Founder) quote:
"I've been working with Sven on different projects all through his career, from his first photoshoot as a young kid to video segments as a full-time professional snowboarder and it's amazing to have him onboard with Spektrum for the future. We believe in athletes that are evolving and progressing in their careers, riders that have a positive impact on and off the snow and Sven is that kind of person. He has a passion for his riding, and he dares to challenge himself in order to push his limits. Now we will do that together.
Sven's Sponsors: Spektrum Sports, Nitro Snowboards, GoPro, Kläppen Ski Resort, Monster Energy
More about Sven Thorgren: www.sventhorgren.com
More about Spektrum Sports: www.spektrumsports.com