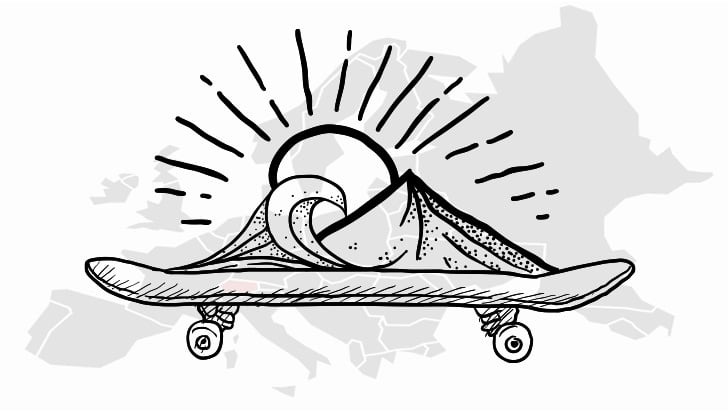 COVID-19: Austrian Market Insight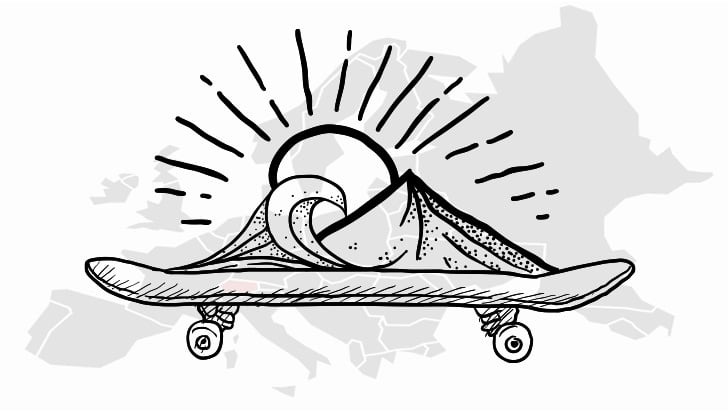 What a way to start a new decade! The world and Austria are in the clutches of a virus. Who would have thought that a pandemic could transform public and business life so dramatically? It's safe to say that any type of economic predictions made earlier this year can be tossed aside. Every single one of us is affected directly or indirectly. The coronavirus (Covid-19) pandemic is having effects that no one could have anticipated, in Austria and worldwide. By Björn Bettermann.
But it's worth pointing out that elected politicians in Austria responded earlier than elsewhere and sent our country into lockdown mode at an early time. By mid-March, shutdown was in place and Austria switched to emergency mode. Only essential institutions made to maintain public life such as grocery stores and pharmacies were allowed to stay open. Citizens were ordered to shelter in place and only venture into public to go to work, run essential errands, assist others or get some fresh air. All while maintaining a few feet in safety distance to others. A few weeks into social curbs, the government asked people to work from home as much as possible. The economy responded with an outcry as the country braced for high unemployment numbers: In early May, the unemployment rate was already 60% higher than before the crisis in early March. Many businesses and restaurants had to close shop overnight, shattering their economic foundation. Another industry directly impacted is tourism. Ski resorts were closed, so were hotels, and tourists were asked to leave as soon as possible. This, of course, spells bad news for a country as dependent on tourism as Austria.
The government responded by issuing several financial aid initiatives, including 100% secured loans for businesses, short-term work schemes, direct aid and distress funds for freelancers and small companies. Austria also launched stimulus packages to keep the economy going. But although measures were more or less unbureaucratic, much of the support missed those in need the most. The first aid measures were mostly just a sizzle in the pan. It remains to be seen, whether government support initiatives will move the needle. Overall, everyone expects an economic decline, the first waves of which can already be felt my many businesses. Since the middle of April, social curbs have been loosened and small stores are allowed to open; naturally with guidelines in place such as a limited number of customers and mandatory face coverings. Further easing of restrictions followed in May, and by the end of the month, hotels were allowed to open again. However, in light of current travel restrictions, the prospects of the upcoming summer and winter holiday seasons remain uncertain.
But let's move into the boardsports market. The early end of the winter season had a strong impact on sales of winter equipment. Retailers were missing out on a solid four to six weeks of sales. Stores in tourist hotbeds were among the strongest impacted, as confirmed by Patrick at Greenroom in Mayrhofen. Inevitably, this situation also affected pre-orders. Uncertainty is a major factor. Nobody knows what will happen next. When it comes to operating a business during shutdown, stores with a strong community on Instagram or those with online storefronts were able to generate sales. Hannes at Connys Sport, reports that business was great around Easter due to social media posts and Instagram stories. "People in the region needed equipment and the weather was excellent." Although sales were not on par with regular opened stores, they made some sales. Ever since reopening measures, customer footfall has been on the rise but overall remains reluctant. It remains to be seen how the situation pans out.
Adam Ellis, Blue Tomato CEO summed up the company's experience during the lockdown period and tells of how they've returned to business since lockdown restrictions eased: "Currently, in Austria our customers have responded to the re-opening of stores positively. While we have seen lower traffic across the period, we have seen strong gains in store conversion as shoppers are coming in with high intent and in many instances have done online browsing in advance of their visit. Our online business in the market has also continued to perform well and holistically we are very pleased with the way that the integration across channels has worked for us. Our customers don't see channels and our mentality supports our customers – we try our best to serve customers how and where they want to be served."
Naturally, it's always easy to ask in hindsight: were government measures justified? But the low number of infections and the relatively mild course of the crisis seems to support social curbs, especially since compared to other countries, Austrian ever hit bottlenecks in medical support or catastrophic situations in health care. But the economic situation tells a different story. The high unemployment rate and number of businesses on the fringes of collapsing also posed the question whether measures were legally justified. As for myself as a sales agent, I'm having a hard time arriving at a final opinion about coronavirus and official measures. But I know one thing for certain: our clients, we as sales reps and our brands are facing enormous challenges. I hope that we can master them together as every crisis also opens up opportunities. This crisis will go down as one of the greatest in history and will continue to confront us for a long time.