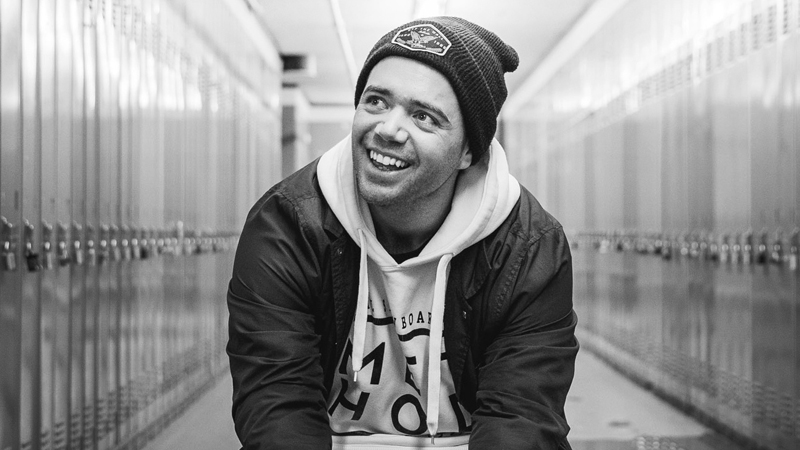 SOURCE #101 Cover Photographer James North Talks 'New Normal' & Staying True To His Style
SOURCE caught up with photographer James North – photo editor of The Reason snowboard magazine and the man behind our latest front cover (and issue 85). Photographers were one of the worst affected sectors of our industry during lockdown and we speak with James about how he coped and it's refreshing to hear his stoke for capturing photos is as fresh now as it ever has been.
James gives us a good account of just how social media has shaped a new landscape for professional photographers and seeing as how he's now supplied two SOURCE front covers, we thought it only fair we let him plug his new website. James has worked for a number of action sports industry brands including Vans, TSA, Burton, Monster, Surfdome, Red Bull and everything from fashion to music, lifestyle, wine companies, camera companies, beer companies and much more.
Anyone who's had the pleasure of working with or alongside James will confirm he's not only one of the best in the biz, but he works with an infectious smile from sunrise to sunset.
James, tell us about your photography background.
I'm a portrait, lifestyle, music and action photographer based in London, UK. I studied photography from an early age, shooting only with film and spending hours printing in the darkroom. These days I spend most of my time travelling, shooting campaigns direct with brands and with creative agencies. I guess my real career upbringing is through snowboarding; I chased the dream shooting pretty much only snowboarding in my younger years, doing seasons and bouncing between European resorts. Over 11 years ago, Ian [Sansom] and I started doing the Reason Snowboard magazine which is still keeping that dream alive.
Tell us about your work with The Reason Mag.
I am the senior photographer & assistant editor helping Ian (the editor) look after the features, articles and socials. Despite having done it for so long now, it's neither of our full time jobs and like a lot of industry heads, we are in it for the love. The industry is constantly changing and it's becoming increasingly harder to make it happen year after year but we are so passionate about it, we will keep on going and trying to support snowboarding as much as we can… as that love is never going to go away.
Which brands have you worked with over the years?
I consider myself very lucky to have the clients I do. I have to give a special shout to everyone at Vans who have been so good to me over the years. The Vans crew really is a big family and I'm really proud to say I'm a part of it.
My other clients include Brewdog, Burton, Canoe, Inc, Canon, Dr Martens, Kano, Laithwaites, MainStage, Manifest, Monster, New Era, Puma, Red Bull, The Snowboard Asylum, Under Armour, Vision Nine… there are more and I'm grateful for each and every one.
As a photographer, how have you had to adapt your business model and management since the introduction of Instagram?
It's a competitive game out there now as there are a lot of shooters who are excellent at what they do and it can be hard to set yourself apart on this platform. Instagram is an incredible tool for inspiration and promotion but I do feel it can work against us too. As professionals we can be up against it with 'followers' and sometimes not selected for a job due to our numbers rather than the merits of our work. I know it's happened to me in the past, as well as my peers, which was always a concern. Now I've learnt to not worry about that so much and just stay true to my style. In the grand scheme of time, social media is still young so it's a constantly evolving thing. We will probably all be off Instagram soon promoting ourselves but doing little choreographed dance routines or something like that… oh wait…
How has your business been affected by COVID-19 and how are you preparing to bounce back?
Along with everyone else, the old Miley Cyrus has crippled my business. I had bookings up until September which all got cancelled. I shoot a lot in music and events which really helps the cash flow in between bigger fashion / lifestyle campaigns. I can't see it picking up again until next year but who knows right now. I hope that all freelancers and creatives bounce back from this. It's a never ending hustle when you work for yourself and after many years building things up, it will be such a shame for anyone to be completely wiped out.
Personally I have used this time to finally get my new website finished which I'm happy to say is now completed.
The aim is to utilise this to start promoting my work again to clients old and new, which in turn will hopefully kicks things off for me again.
What does the 'new normal' look like for photo shoots?
Tough one this because who really knows, social guidelines are being changed and dictated to us all the time and we will have to go along with that. I do think that in terms of production, the teams will be much smaller on set for some time. I actually did my first shoot back a couple of weeks ago where, for safety measures, the client didn't even join (it is someone I've worked with for some time, so the level of trust is there). Aside from that, time will tell.