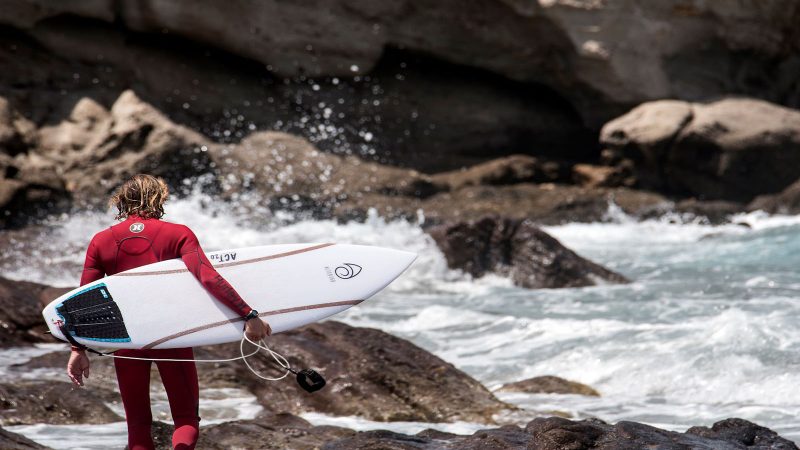 AlterEgo Surfboards On Sustainable Surfing In Sardinia
AlterEgo, a sustainable surf brand based in Sardinia, is on a mission to reduce waste in the water sports industry by producing 100% recyclable performance surfboards. A unique biotech production technology, great team spirit and love for nature allows the CEO Alessandro Danese to pursue his dream towards the eco-friendly surfing business environment.
Please give us an overview of how and why the brand began.
AlterEgo started in Alghero, Sardinia (Italy), an island full of natural material like cork and many spots with great waves for surfing. The company was launched with the simple idea of manufacturing sustainable performance boards. We have come a long way and today we produce our boards with 95% compostable components made of bio cork (a compostable core replacing EPS), bio resin, and basalt fibre lamination.
Who is on the team, and what are their backgrounds?
Ale, our CEO, is a surfer, environmental engineer and a great entrepreneur. Luca is a surfer and a consultant, who also holds a PhD in Sports Aerodynamics. Beau is an advisor and a Longboard Surfing World Champion in 2000 and 2003. Michele, our head of production, is a freediver and a Nautical Operation Technician. Stefania is our experienced international sales manager and customer service leader. We also have an Executive Committee comprising of an International Financial Service Executive, the Investment Management Expert and Sales & Marketing Executive experienced in sport goods market.
Where and how are the surfboards produced?
The factory is based in Alghero, Sardinia, where our surfboards are manufactured using natural materials like cork, basalt, linen and other organic elements. Thanks to our biocork technology, we were able to create the surf and SUP boards that are compostable within 3-4 weeks in an industrial compost and take 6-8 weeks to compost at home. The biocork technology was developed according to a proprietary formula and parameters defined by AlterEgo, so it is part of AlterEgo's exclusive know-how.
What makes AlterEgo surfboards unique and sets you apart from your competitors?
We can manufacture a board which combines compostable and ecological materials (biocork core, bio-resin, basalt fibre lamination) plus the high-performance features:
-Better flexibility: if you jump on the board it has a mellow flex
-Smoothing vibration: cork is a natural shock absorbing material
-Improved rebounds
-Stiffness and therefore a higher board speed
-More responsiveness while maintaining flex and damping control
-Attractive design and customisation options
Please talk more on your overall sustainability program.
At the moment sustainability is a worldwide issue and reducing pollution is a challenge at any level of human existence and hence production of the goods. Consumer behaviour for water sports is mostly focused on 'isolation' while enjoying nature. After thorough observation it was clear to us that the existing watersports boards are made of 'polluting' or unsustainable materials, that are not recyclable. AlterEgo's solution is to design and manufacture 100% compostable water boards (Surf, SUP, Skim, Pool). Our 'Mission Vision Value' approach to production can help answer this question and explain what we think about sustainability.
Our MISSION is to become the worldwide leader in eco-sustainable water board products and accessories. Our VISION is to create 100% compostable high performing watersport products
and accessories to make our clients make sustainable purchase decisions. We VALUE and care about the environment. We believe that innovation and tangible actions will help preserve our planet. We are convinced that there is always a "clean" way to manufacture high performing and beautifully designed products.
Where are you currently distributed and what is your most successful territory and why?
We are starting a selected distribution through speciality stores and a few premium online platforms. Our products are currently sold in Europe, major markets are Italy (because AlterEgo is an Italian brand and Sardinia in particular has nice spots for surfing) and German speaking countries (because the consumer is sensitive to environmentally-friendly products and sustainable technology).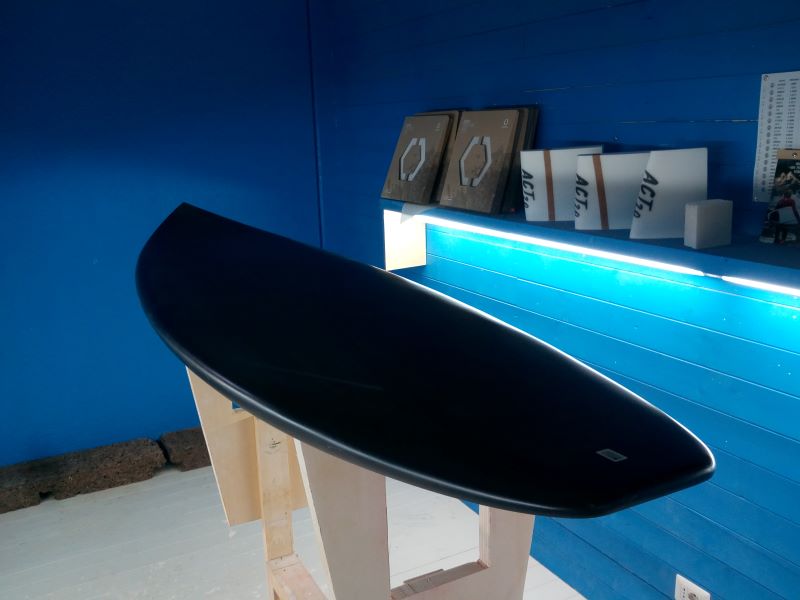 How are you marketing the brand?
At the moment we tend to invest our limited marketing resources in sales initiatives supporting retailers in different ways. It may be advertising on their website, giving retailers margins on the products above the average, working with selected magazines or offering products for testing and taking part in the proposed initiatives for increasing brand visibility.
How do you support athletes and the boardsports industry?
AlterEgo is a very young brand and is now starting to look at the best ways to support athletes with special ambassadors' programs.
How did you deal with the COVID-19 shutdown?
The shutdown started when we were just about to build the inventory for the summer and launch new products. We were forced to close the factory for several weeks and ask the government for financial support. Now the factory is open and we are working in full force, catching up with production plan and orders for the customers.