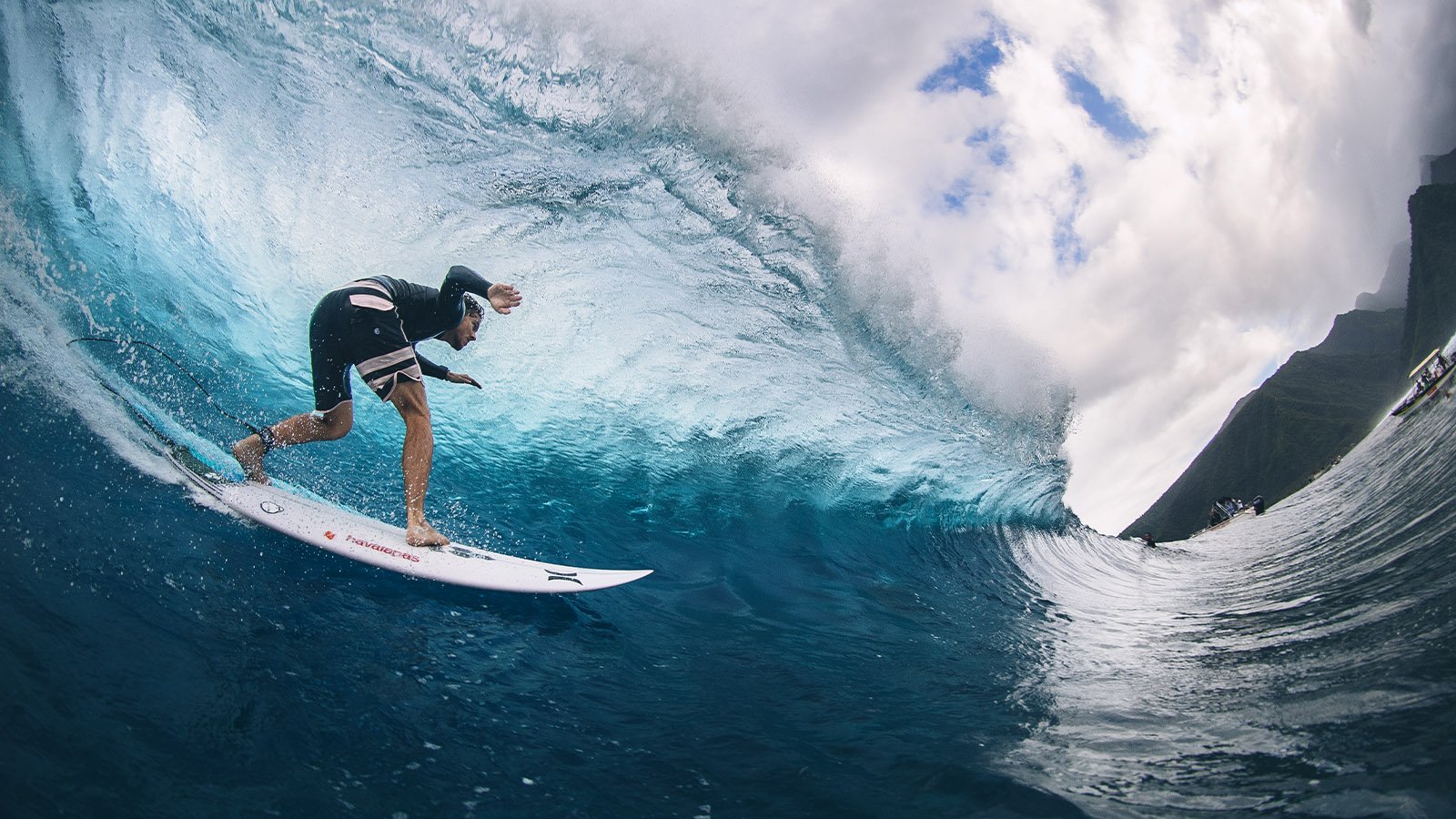 Hurley SS21 Boardshorts Preview
Retail Buyers Guide: Boardshorts SS21
Brand: Hurley
Interviewee: Manon Jouanine, Hurley EMEA Product Manager & Valentine Grandamme, Hurley EMEA Marketing Manager
Saleswise, how are the technical boardshorts doing compared to the walkshorts and beachshorts?
The boardshorts category is our biggest category, which follows the brand strategy of leading with boardshorts. Technical boardshorts represent 60% of the line as most of our boardshorts feature the Phantom technology. Phantom is part of the brand DNA and resonates well with the consumer. Indeed, we see a great response and high demand for Phantom from our customers.
Moreover, part of our walkshorts line is also made with the Phantom Technology so that you can wear them in and outside of water – it's lightweight and dries very quickly. 
How has Covid affected your SS21 sell in plans ? (delays/range cancellations/carry over…)
Our SS21 line hasn't been affected by range cancellations. Actually, this was the contrary as, with the new brand organization, we were able to add new product categories that we believe have a great potential in our market such as sustainable denim, active hats, socks and underwear.
In addition to that, we had to be reactive and smart during the current season: in order to help our accounts for SS20, we decided to move some of the SU20 products to SS21. This decision not only helps clients reduce their orders and reduce the pressure on them but it is also a good way for us as a brand to keep control on the brand representation in the market.
Finally, as for many brands, Covid compelled us to switch from a physical to digital sales meeting. This was a first but was well-received and proved to be a successful new way of organizing go-to-market meetings.  This was also made possible thanks to the great reaction and hard work from the team who efficiently built the line in a quick turnaround despite the challenges. 
What's hot, what's not (anymore) for summer 2021?  (influences/silhouettes)
When working on the SS21 line, we wanted to make sure that the main part of our products are 'Purpose-built and designed to last'.  So we have been developping benefit driven styles and silhouettes within key categories.
Sustainability and technology remain our utmost priorities which is why you can find them accross all the categories.
Our products are built for activities :
In water. We will have products featuring Phantom and Phantom+ (more stretch, more durable)
In and around water. This will be the Explore collection : a collection of hybrid products designed for an outdoor lifestyle.
Before and after water: led by our range of 'Everyday Tees', perfectly fitted and reinvented, setting a new standard for t-shirts.
Sizing: boardshorts lengths are going up and down. Do you offer several outseam lengths?
Yes, we do offer several outseam lengths. Our collection includes : 16", 17", 18" and 20" in order to best serve our consumers across Europe, as we see that some countries prefer longer lengths while for others the shorter the trendier.
What is the sweetspot for boardshorts as far as pricepoints are concerned?
The prices change depending on the technology featured in each boardshort.
So we have higher pricepoints for our technology-equipped boardshorts while the basic ones have a lower price.
What colours/patterns will drive the SS21 season?
As far as colours/patterns are concerned for SS21, an important part of our boardshorts' collection will be featuring 90's patterns. It is going to be all about bright colors, geometrical shapes and fun prints. We are pretty excited about that!
In addition to this bright collection you will find some styles with floral prints and other more 'classic' colorways.
This season we are bringing back the 'Party Pack' which was one of our best sellers the previous year. Composed of 3 boardshorts, the 'Party Pack' features fun all-over prints. This year we will have parrots, hula dancers and pineapples.
Finally, we will keep on powering up the Tie-&-Dye trend across multiple categories, as we see this is an on-going trend. 
Polyblends or natural fabrics: what's your take for SS21?
Sustainability remains our priority which is why on top of our reknown Phantom fabric we are introducing new natural fabrics for our t-shirts, wovens and underwear as well as on our women collection – for instance, our new regrind tees collection will be made from scrap yarns. We will also be launching a Sustainable Denim collection – more info below.
Do you have an eco initiative associated to your boardshorts offer (manufacturing, education programs…)?
Since 2007 all our Phantom products are made from recycled plastic bottles.
This year we are introducing the Phantom+ technology (more stretch, more durable) and we are also expanding the Phantom technology to other categories.
On a separate note, we are super happy to announce the launch of our new sustainable denim collection – the Oceancare Denim made in partnership with Wiser Wash.
The Wiser Wash process eliminates the use of pumice stones and toxic chemicals involved in traditional washing while still achieving beautiful abrasions and bright contrasts through decolorization with only one cup of water.
Please describe your 3 hottest products retailers should carry.
Our 3 hottest products:
Any product from the Oceancare Denim collection : Sustainable denim made with only one cup of water. Soft, lightweight and flexible denim.
The Hurley Explore Phantom+ Apex Boardshorts : Our Explore Phantom+ Apex short is the ultimate hybrid. Providing durable 4-way stretch fabric that can go in and out of water, and dry fast mesh insets provide breathability mesh tunneled waistband gives lock down to the short, without holding water or sweat.
The Hurley Phantom Aloha Friday Woven: The Aloha Friday Phantom woven shirt can be worn on land, or in the water. Made from our Phantom fabric, this shirt dries quick and repels water…or drinks. Made for surfing, the Aloha Friday has an internal drawcord fastener, so it stays in place. It is also featuring sustainable coconut buttons.