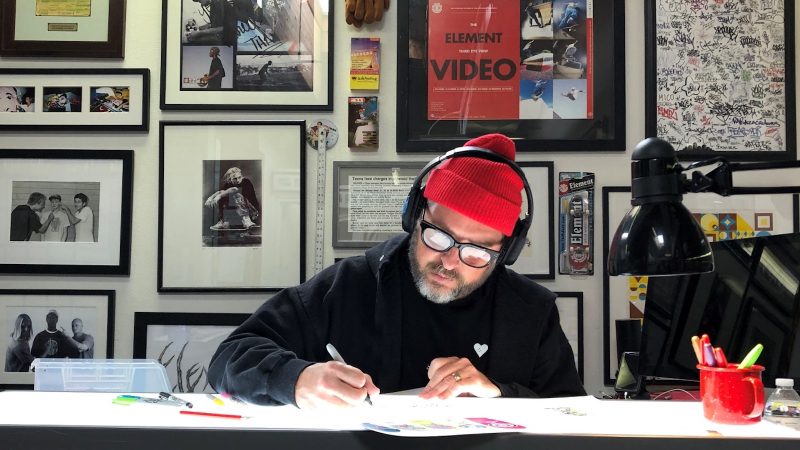 Element Founder Johnny Schillereff On Launch Of His Family Brand The Heart Supply
The Heart Supply, founded by Element Founder Johnny Schillereff and his family, are focused on high-quality hardgoods essentials and completes with authentic art. With help from trusted distributors, the brand covers 90% of the world and is dedicated to expand the community by celebrating diversity and bringing more kids from all backgrounds into skateboarding.
Please tell us who the key players are at Heart Supply.
The key team members of The Heart Supply are Johnny, Kori, Lenox and Camp Schillereff.  The Heart Supply is a family-owned and operated business. We have brought in trusted companies and individuals with whom we have multi-decade long relationships to execute on specific parts of the business where the expertise exactly matches the business or operational need.
What/who is the brand's target demo?
As far as a target demo, The Heart Supply finds itself in a unique position. We appeal to young skateboard entrants, to the active core skate participants, and fanatic skate industry collectors.  Due to Johnny's history and experience of over three decades in the industry and having been the Founder of Element, his relationship network is extensive. The amount of collaboration already available to The Heart Supply, which is carefully being curated by Johnny for the future, is supported by this rich history of expansive connections. Then, the simple and highly desirable canvases (of skateboard hardgoods accessories and printables that are always in demand for daily living) will provide for the needs and desires of this target demo – the skateboard enthusiast.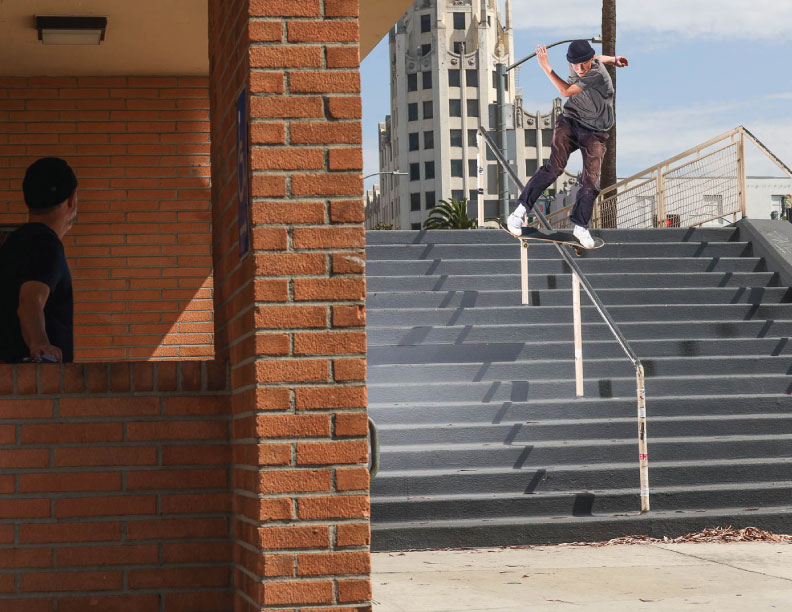 Which product categories are you working in?
In most cases when a brand or founder has had the opportunity to expand their business, the tendency has been to increase product categories, price points and attempt to compete, and emulate high fashion. Often, this occurs while forgetting about the original intent, the loyal customers, retail partners and distributors. At The Heart Supply, we have no desire to make more and more to ultimately compete with high fashion. Rather, we will continue to be an expert in the field of skateboarding. With that, we have chosen to embrace the product categories in which we are experts, and what we know the skateboarding community wants; imaginatively created, high-quality hardgoods essentials and completes, and printables. With respect to apparel, we will have a narrow focus on tees and fleece with discipline on authentic art, silhouettes and colour reliability.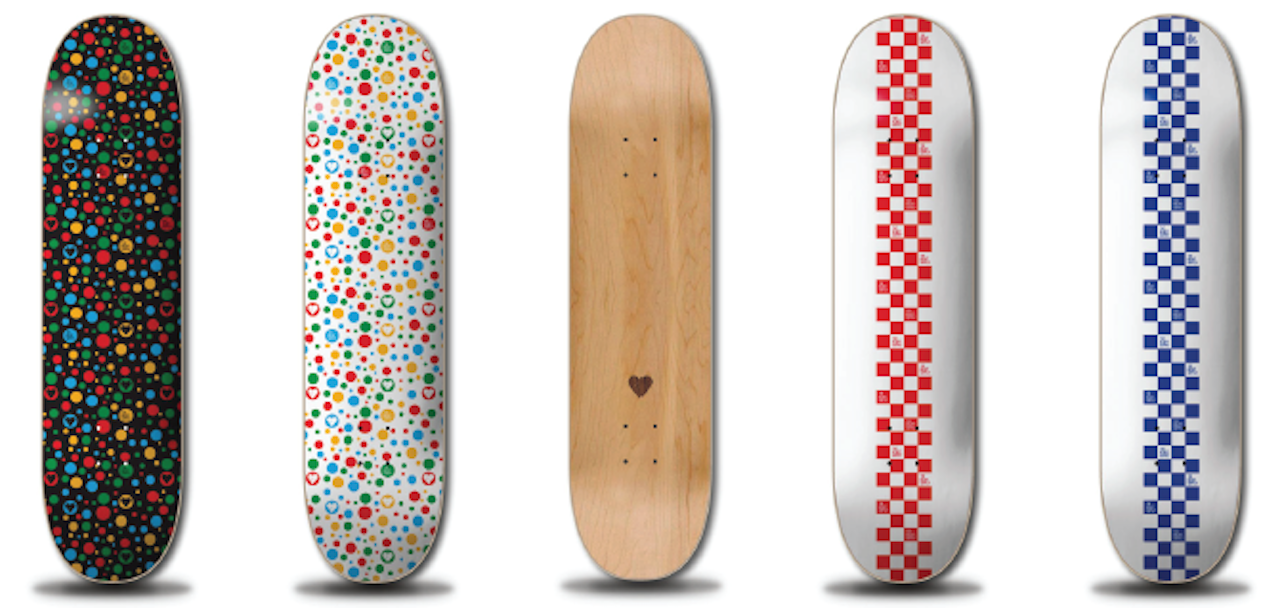 What's your plan for the wholesale channel in the coming 12 months?Operating in the current environment that is so dramatically affected by the global pandemic has presented unique challenges and opportunities. Our primary focus within the wholesale channel has been (and will continue) to be a reliable source of product with an exceptional customer-service focus on our wholesale partners and resulting retail channel. In order to execute seamlessly, we have hand-selected two distributors with whom we have a deep history and trust, to service the wholesale channel alongside The Heart Supply. Through this preferred network, we cover 90% of the globe. We know the value to the wholesale and retail channel when they are being served by reliable and ethical brands and that is an absolute ethos within The Heart Supply.
What does the future look like for skateboard wholesale?
Simply put, the future looks bright. There are solid tailwinds the next several years that should accelerate the growth of the skateboarding community. A silver lining to the global pandemic has been a focus and celebration of individual, outdoor sports. The growth and expansion of skateboarding for boys and girls is on-going. We finally have skateboarding represented in the upcoming Olympics in 2021, which will showcase skateboarding on an expanded global stage. These are just some of the major forces at play that will expand the industry over time. As a simple exercise in supply and demand, demand will outstrip supply and this will translate into growth and success within the skateboard wholesale marketplace, as the wholesale channel will need product to service the retailers that want to supply the excited and passionate end-customer.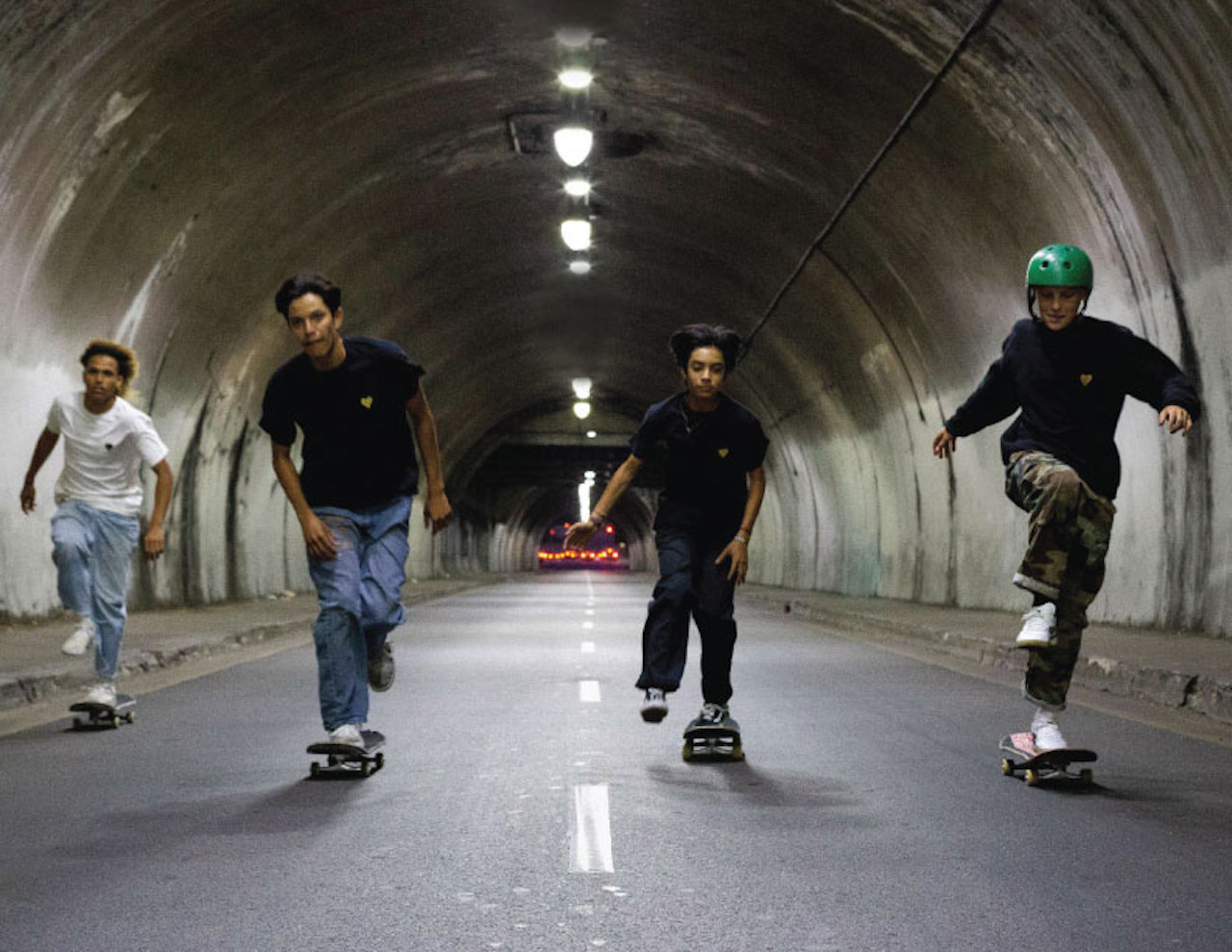 Tell us more about the Schillereff family's vision for getting kids from underprivileged backgrounds into skateboarding.
The Heart Supply Family celebrates diversity and embraces all skateboarders past, present, and future. Riding a skateboard is a creative, physical activity that sees no colour, inspires equality, and builds both self-esteem and awareness. The freedom and friendships developed from skateboarding are invaluable. Putting skateboards under kids feet allows them to roll toward positive opportunities, health and happiness. Our goal is to give kids the gift of riding their own skateboard and welcome them to the skateboarding community.
How has the current skateboard boom impacted your business?
The current skateboard boom has impacted our business in a very positive way. It couldn't be a better time to be starting a new brand due to the insatiable demand for product that can be delivered by reliable and consistent sources. That said, what is most exciting for our family is to be operating The Heart Supply during this time in skateboarding of such growth that allows us to accelerate our mission-driven focus of getting more skateboards under kids feet on a global scale.